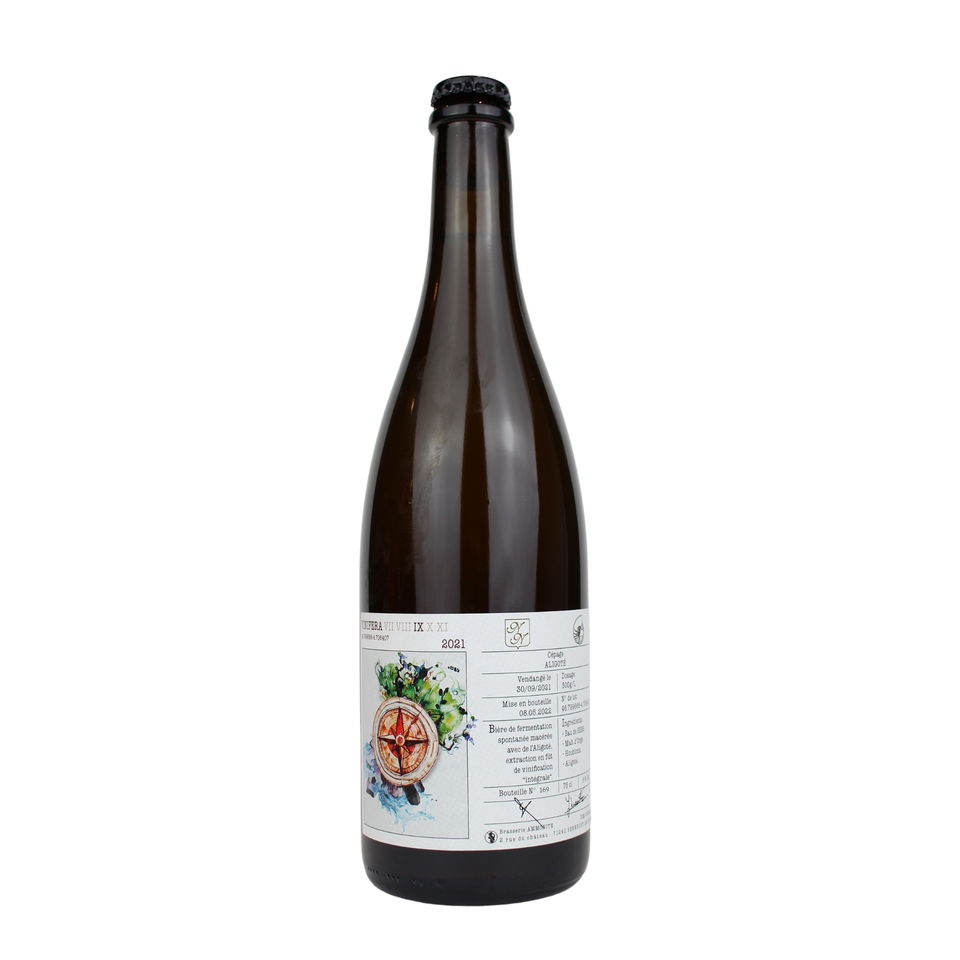 Brasserie Ammonite Vinifera IX - Aligoté
13769
REGION: Burgundy, FR
SIZE: 750ml / ABV: 6%
100% spontaneous fermentation, aged one year in pinot casks, 'vinification intégrale', macerated for seven months on aligoté grapes from Domaine Normand, an organic vineyard in Burgundy.
After opening his brewery in 2018, Simon Lecomte's barrel-aged sour ales almost immediately ascended to cult-status and today are some of the most sought-after beers in France.
As Lecomte tells it, his first drop of alcohol was a transcendent experience: a Corton Clos du Roi, a Grand Cru from 1928 (the year of his grandfather's birth) at a tasting with his Grandfather on his 18th birthday. Since that day a new world opened up before him. Lecomte became energised by the learning of all things wine. He saved every penny and travelled as far as he could to imbibe both the wine and its associated knowledge. Finally, Lecomte took up viticulture studies at the local specialist college, La Viti de Beaune, where he now works part time as an instructor teaching wine making techniques. 
With such a background it's no surprise Lecomte is often compared to a winemaker. As he reflects, "for me, brewing was initially an experiment to see if I could apply winemaking techniques to beer. A friend of mine told me 'You don't brew beer, you vinify grains.' Maybe that's a good way to describe what I do at Ammonite." 
Lecomte is uncompromisingly meticulous in the way he makes his beers. The malt comes from a rustic barley he selects and sows with a local farmer. The hops are hand foraged in the wilds of Burgundy. Many of his beers are made with fruits, and others with cider lees or grape pomace; many more have no additions, their flavour profiles derived from blending and barrel-aging. To this end, Lecomte has an impressive collection of barrels. They are all individually selected and sourced, including a set of old sherry barrels dating back to 1918. Each barrel is unique, each bottle numbered, each sip to be savoured.