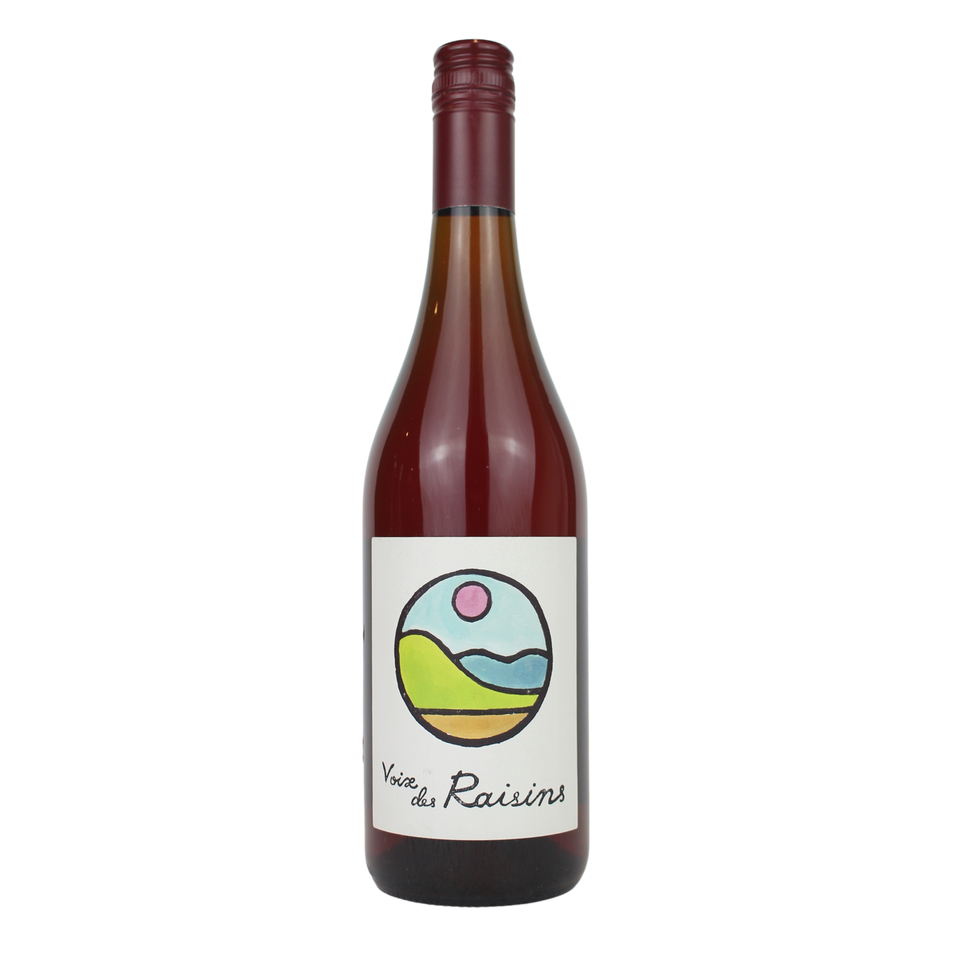 2022 Les Fruits Voix des Raisins
14862
WINEMAKER: Tim Stock
REGION: McLaren Vale, SA
VARIETY: Shiraz, Cinsault
VITICULTURE: Organic/Biodynamic
The second year of Shiraz Cinsault as the style seems to be coming nicely into focus. Shiraz from bony loam over limestone at Maslins Beach, McLaren Vale. Cinsault from the sands of Vine Vale in the Barossa. Perfectly ripe Shiraz was hand harvested then foot crushed on the back of the tractor to start the maceration clock running immediately after harvest. The whole bunch soaking continued in the shade of the vineyard trees and on the truck so that it arrived ready to press directly the winery. A light settle and racked to old hogshead for ferment and 8 months elevage on lees before it was racked and blended with a barrel of lightly marinated Cinsault.
And the colour? Who cares! But this is TRUE Rosé – dark pink with copper and emerald highlights. Barrel fermentation is the key to providing interest here. Rounded red fruit notes of pomegranate, red skinned plum and dried raspberry with old barrel spice. Richly textured, the acidity of the focus, combining beautifully with the barrel derived body and texture to provide a satisfying but dry Rosé style. Ripe raspberry, pomegranate, seaberry and a tart cranberry note. Old oak spice again. A long succulent dry finish. Le vrai rosé!" - Tim Stock

Renowned importer and industry favourite Tim Stock also makes some seriously good wine. Working out of the Commune of Buttons shed in the Basket Range, Tim strives to produce savoury, terroir-driven wines that speak of place.