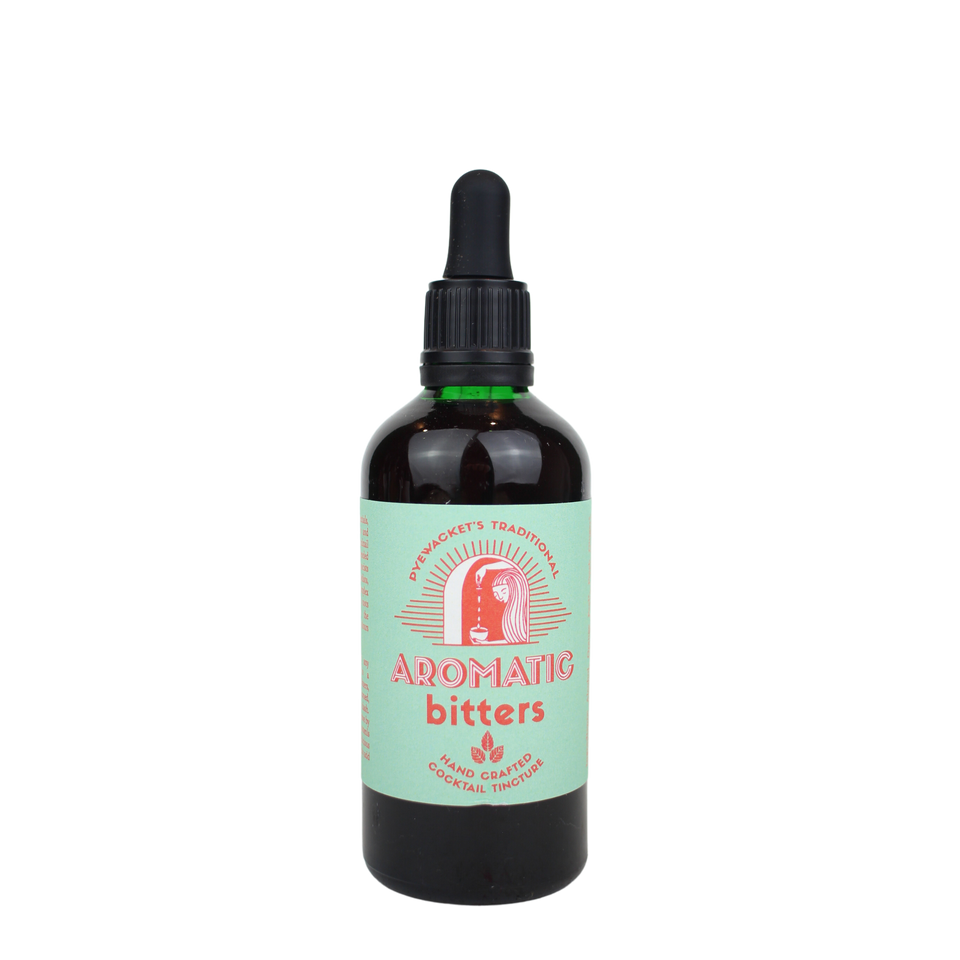 Pyewackets Traditional Aromatic Bitters (100ml)
728238881399
REGION: Ballina, NSW / 100ml
"A traditional, hand crafted aromatic bitters to elevate classic cocktails or a lemon, lime and bitters. Made in small batches using organic and wildcrafted plants carefully selected for their flavour, digestive function and historical significance.
Our Aromatic Bitters have been a long time in the making. We wanted a traditionally made, botanical cocktail tincture to go with the incredible array of premium botanical spirits we adore and also to create delicious, not sweet, not alcoholic drinks with depth and sophistication. So we set out to make bitters true to tradition, inspired by 18th century pharmacists and traditional herbalists using organic, homegrown or ethically foraged herbs, roots and fruits. A true bitters tincture is made like a herbal medicinal tincture but instead of selecting herbs for their healing properties alone- we curated our Aromatic Bitters around flavour. The medicine is pleasure." - Genna & Katrina
We're Genna and Katrina. Two women with a love for the long road and a good tipple. With years of experience in herbal medicine and fermenting practice between us, we bring our genuine passion for slow food and real ingredients to the drinks we create. To make our products, we sit in lemon trees, tend beds of mint and connect with the growers of our beautiful Northern Rivers region. We make our shrubs and tonics, the old fashioned way, slow fermented and unpasteurised at the Pyewacket's Shrub Factory and Shop in Ballina, Northern New South Wales, Australia.