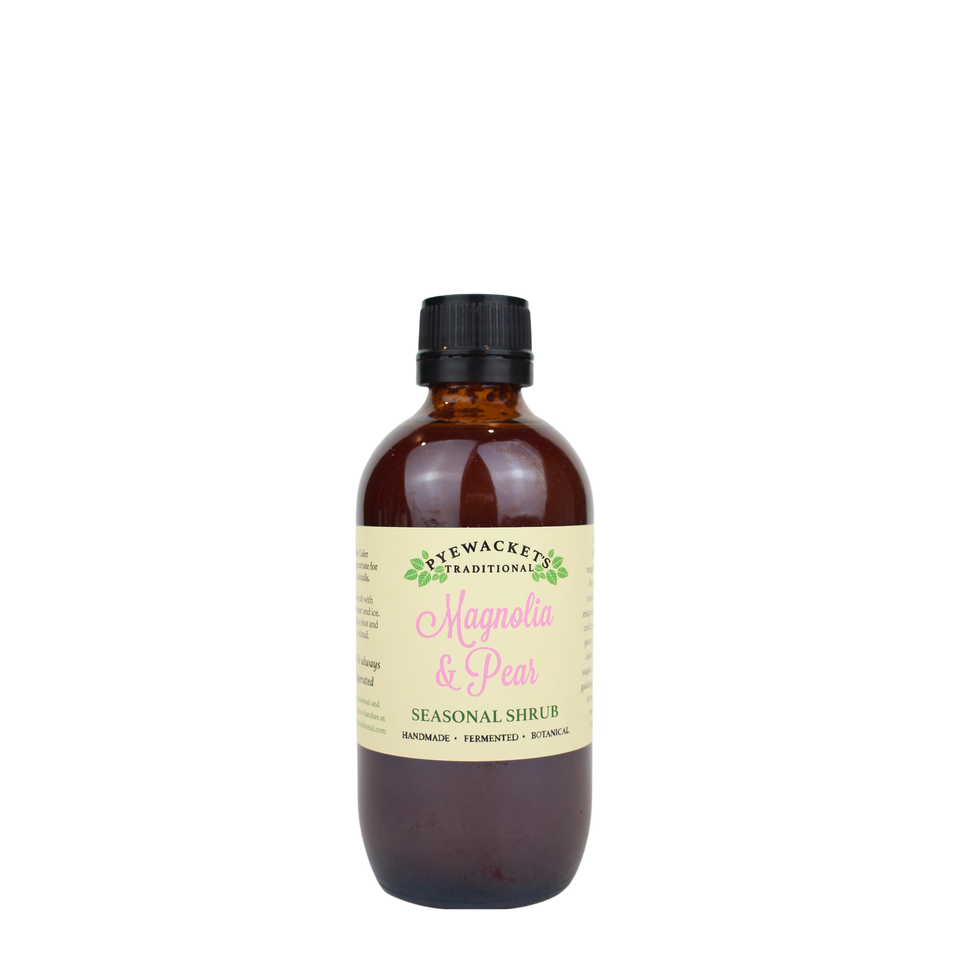 Pyewackets Traditional Magnolia & Pear Shrub (200ml)
14041
REGION: Ballina, NSW / 200ml
"We started this shrub with whole crispy green pears to create a subtly sweet almost creamy foundation to lay magnolia on. We didn't want anything bold or overpowering. This is an extremely precious and rare shrub, one that gets us excited just thinking about it. The base had to be humble and supportive. We've not used pear in a limited edition shrub before and timeliness of their seasonality made it a perfect match. A true ode to winter.
So what does magnolia taste like? We imagine that she would taste like she smells. Not so! The smell of magnolia doesn't translate when eating or infusing the petals. Magnolia is sometimes used as a substitute for ginger. After an initial sweet almost mushroom earthiness (we mean this in the best way possible), the warmth and slight spice builds on the palette. She's gentle but strong. She doesn't shout at you but speaks in a firm voice when telling you what she knows to be true." - Genna & Katrina
We're Genna and Katrina. Two women with a love for the long road and a good tipple. With years of experience in herbal medicine and fermenting practice between us, we bring our genuine passion for slow food and real ingredients to the drinks we create. To make our products, we sit in lemon trees, tend beds of mint and connect with the growers of our beautiful Northern Rivers region. We make our shrubs and tonics, the old fashioned way, slow fermented and unpasteurised at the Pyewacket's Shrub Factory and Shop in Ballina, Northern New South Wales, Australia.