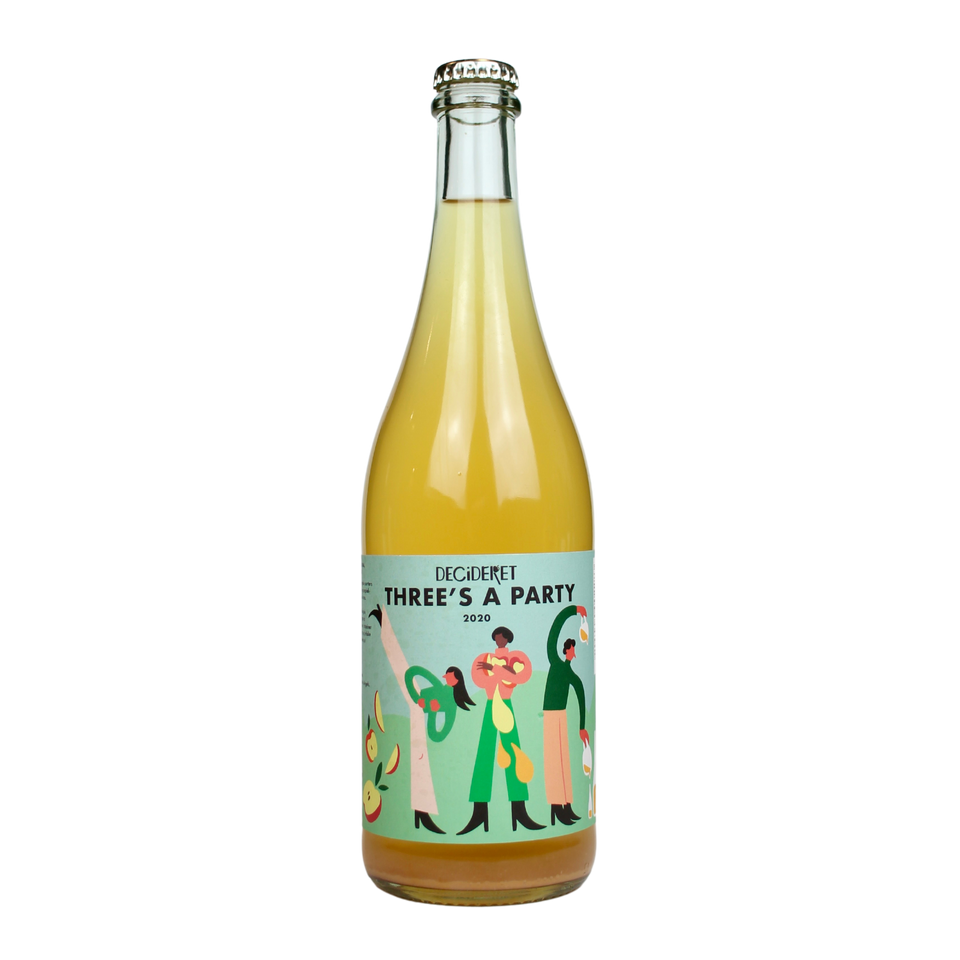 2021 Decideret Three's A Party
5745000002283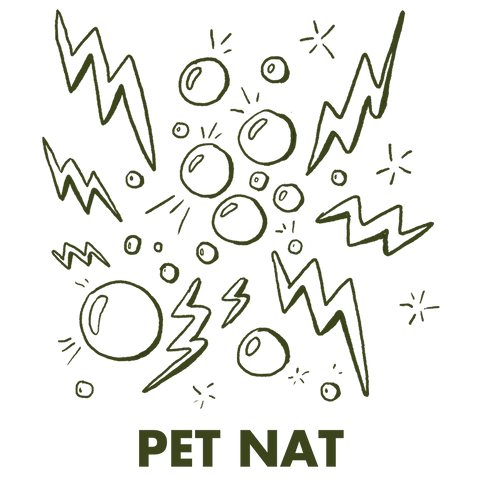 REGION: Copenhagen, DNK
SIZE: 750ml / ABV: 7%
Juicy acidity, light tannins and complexity with a touch of something wild. Blend of table apples and British cider varieties Camelot and Damelot. Bottled in May 2021 with 9 g/L of organic sugar added for the second fermentation on the bottle. Undisgorged and unsulphured.
A trio of old high-school pals, Cornelius, Martin and Jakob were interested in exploring spontaneously fermented fruit pét-nats and ciders. After a couple of experimental years of hobby production, Decideret was founded in 2017. They now produce fruit pét-nats and ciders out of their winery in Nordhavn, Copenhagen. The question they'd always asked themselves: Why, in Denmark, do we have some of the best apples in the world but no real culture for fermented fruits?
In Denmark, official authorities estimate that around 5 million kilos of apples rot in the gardens every year. With this untapped bounty of surplus backyard apples of Copenhagen, the friends set about handling them in a similar manner as natural wines are produced — spontaneous ferments, just from apples instead of grapes. Alongside the Danish garden apples they began collaborating with some of the best organic orchards in Denmark. Other fruits other fruits joined the mix - grapes, pears, blackcurrant, cherries, raspberries, plums - and the result was dry, juicy and very vinous pét-nats.
"Our vision is to push the boundaries for what fruit in a bottle can be." - Cornelius, Martin and Jakob.