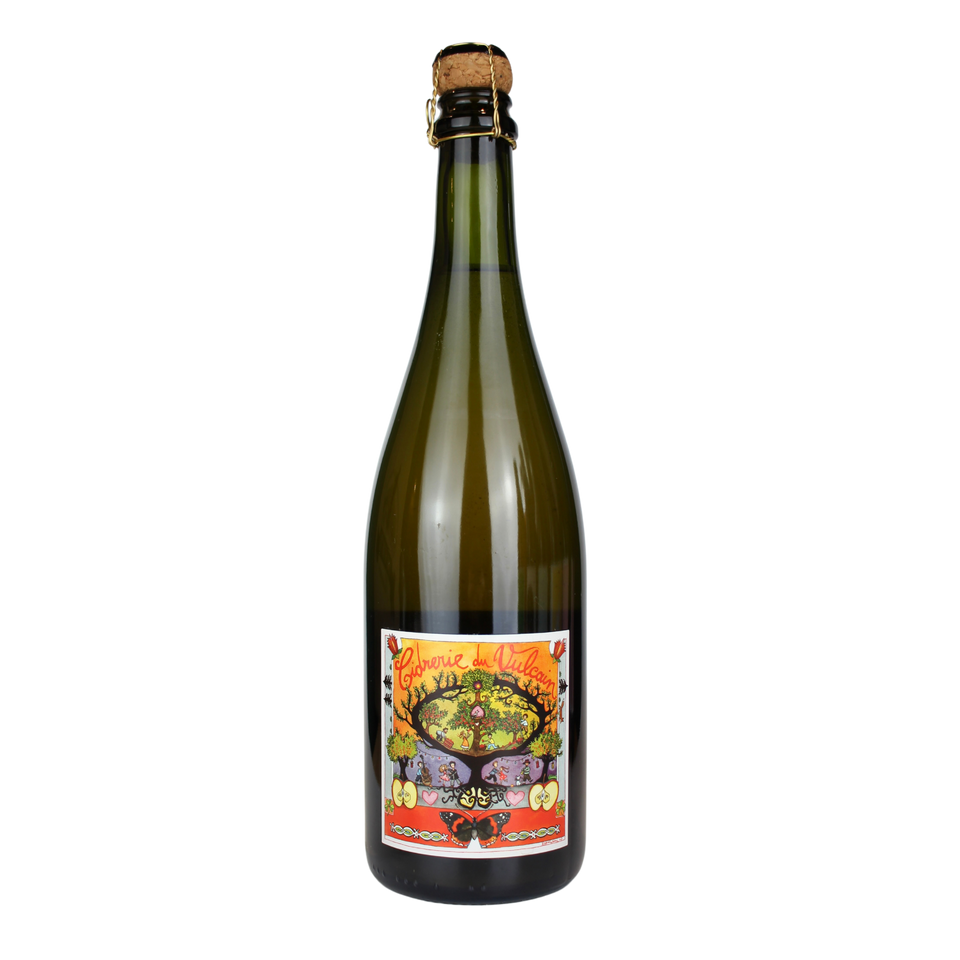 Cidrerie du Vulcain de Fer Sec (2020)
10938
STYLE: FARMHOUSE CIDER
REGION: TREYVAUX, SUI
ABV: 5%
SIZE: 750ML
"The pure expression of the Fer (iron) apple (Bohnapfel) and the iron shows in the depth of this cidre - in the mouth it is a little weightier than Transparente and it is has a deeper tone and depth whilst still refreshing and dry. This has a lovely balance and finesse, nicely salty, dry and fruity at the same time. Very delicious." - Andrew Guard
Jacques Perritaz was working as a biologist for the Swiss government when he decided to abandon the life of report writing in favour of a career that would bring him closer to nature.
At first, Jacques considered becoming a winemaker and started working for a few Swiss producers. During his time in the countryside Jacques began to notice old forgotten apple trees scattered in the wild or in small pastures that belonged to people with little interest in harvesting the fruit. Jacques became fascinated with these abandoned trees and in 2000 decided to set up a small cider mill in an old tile factory in Gruyère and started making cider from foraged fruit.
Jacques works with ancient Swiss apple varieties that are too rare and yield too little fruit for commercial use. The trees are all untreated and some of them are up to 200 years old. Each year Jacques picks the fruit of 150-200 trees. Although the trees can only produce tiny quantities of apples every year - largely due to their age - the fruit they yield is of exceptional quality and concentration of flavour.
Jacques only uses indigenous yeasts in the fermentation process, and unlike most cider producers, he never artificially carbonates - preferring to keep the cider as natural as possible. Today, Jacques works with apples, pears, and quince producing cider that is unusually delicate and complex.