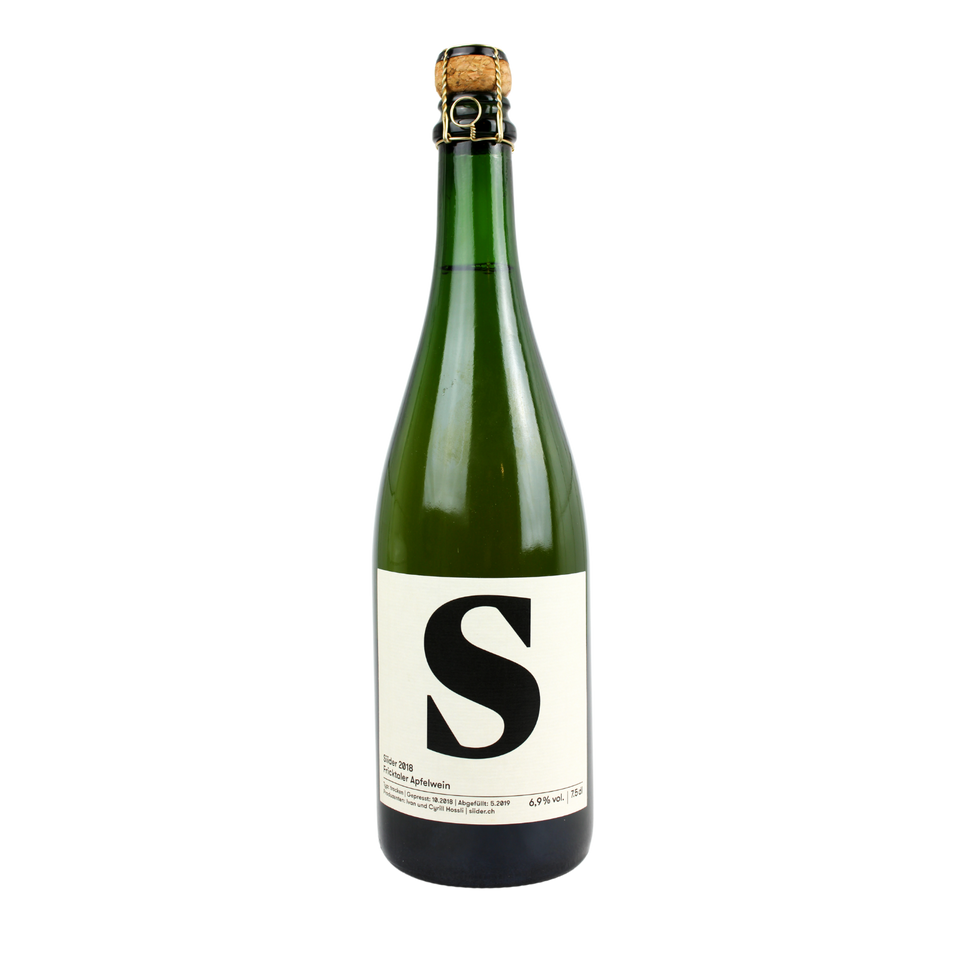 Siider Trocken (2018)
10419
Based at the southern end of the Jura mountain chain, brothers Cyrill and Ivan were left their grandfather's orchard in 2013. Cyril is a winemaker and Ivan an arborist, and from the outset they knew they wanted to make ciders from totally untreated fruit and bottle it with zero additives. Their area has a long tradition of growing and making cider but that had almost disappeared over the previous two or three generations leaving a wealth of old apple trees with ancient cider varieties essentially abandoned. Today the brothers work with around 30 varieties of apple and pear. The fruit comes from their own orchard, a couple of organic orchards owned by friends and several wild and abandoned trees in the area. All of the trees they work with receive zero treatments of any kind... not even organic preparations.
Apple: Sauergrauech, Glockenapfel, Boskoop, Bohnapfel, Champagner Reinette, Spartan, Berner Rosenapfel | Pear: Ottenbacher, Schweizer Wasserbirne, Gelbmöstler.
Around 20 varieties of apple and pear (about 15% pear). Fruit harvested from September to November and fermented in barrel for roughly four weeks before being racked for another six months of elevage. The still cider is then blended with some partially fermented cider for a second fermentation in bottle. Lightly phenolic with wonderful complexity of fruit mixed with savoury nuances of skins and élevage.
Region: Zeihen, Aargau, CH
750ml / ABV: 6.9%