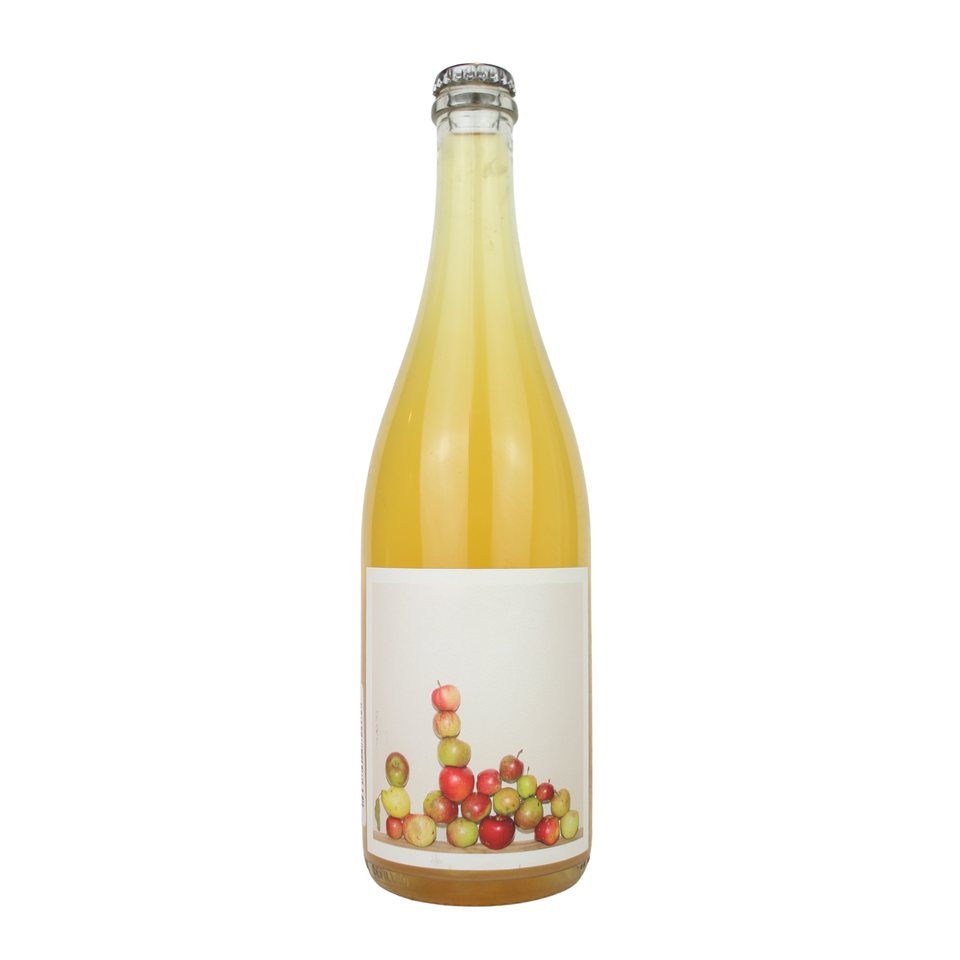 Wildflower Roadcider 2023: Southern Highlands
14886
REGION: Marrickville, NSW 
SIZE: 750ml / ABV: 7.7%
Roadcider is a collaborative project with friend and fermentation guru, Lucien Alperstein. We have made cider together since 2018 at Wildflower but this project is very much his creative direction and drive. So over to Lucien... "2023 was a good year for roadside apples. The Gundungurra Southern Highlands release is a true roadcider, with 100% of the fruit from feral roadside apple (+ quince + servicetree) trees. We picked and pressed almost two tonnes of fruit from over 50 trees in beautiful autumn weather for this release.
Roadcider started ten years ago as a project to make dry cider from feral apples and every year I'm just as excited as the first. One of the great joys of roadside trees is the unknown - which trees will fruit this year? What new trees will we find? How will the blend we pick come together? Old favourite trees have become old friends. Fruit varied a lot this year, as is always the case. We had apples ranging from double-fist-size green bursting with zippy acid, donut-shaped sunset-blush apple lollies, brown russeted rough-skinned mid-sized fruit that tasted like baked apples, to 5-cent-piece sized perfectly round yellow-flesh crab apples so tannic you need a lot of water immediately after otherwise you'll choke.
Wild apples are so variable because they don't grow "true to seed" - every tree that grows from a seed is a completely new variety. In a country where there are less than 20 varieties of apples grown commercially, we have a wild-growing living library of thousands - maybe tens of thousands - of new varieties, wildly different from each other and from apples you can buy at the shops. Not the best for a snack, but exactly what we're looking for to make cider."
Tasting notes by Meesh: The nose is all candy apple. You're hit with the illusion of fruit sweetness up front on the palate, followed by a richness indicative of quinces and some delicate tannins. This is a stunning, elegant beverage with the perfect amount of fizz.
It's difficult to overstate the impact of Wildflower since its inception only a few years ago in 2017. Hailing from Texas, Topher Boehm has an impressive resume - from Brasserie Thiriez to Jester King to his background in astrophysics - not to mention his unique house yeast. Cultivated from foraged wildflowers native to NSW, think wattle blossoms and banksia, blended with a Belgian saison strain, creating something truly individual which speaks of place. Topher even sprayed the entire brewery with inoculated wort when he moved in, just to make sure everything was literally covered in the house culture.