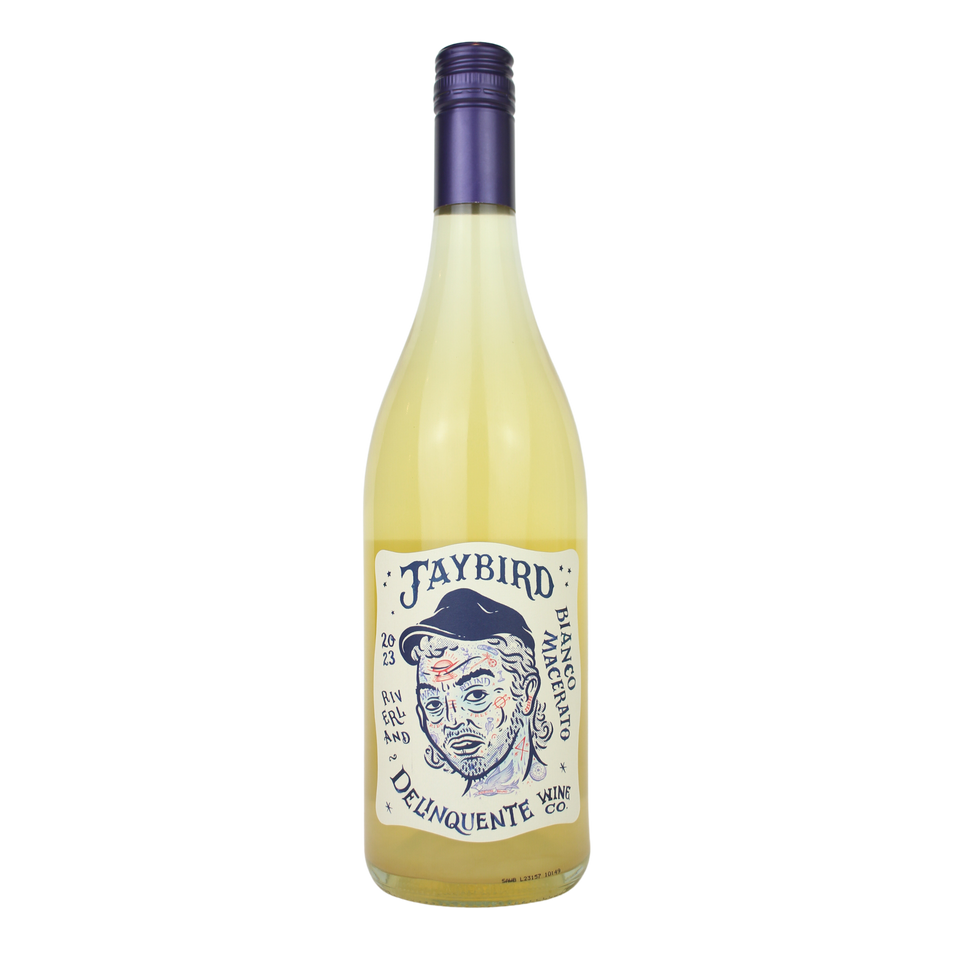 2023 Delinquente Jaybird Bianco Macerato
9339348004762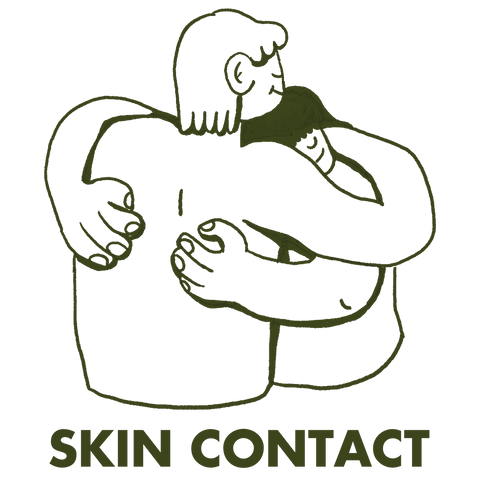 WINEMAKER: Con-Greg Grigoriou
REGION: Riverland, SA
VARIETY: Fiano, Chardonnay, Vermentino, Arinto, Malvasia
VITICULTURE: Organic/Biodynamic
40% Fiano, 20% Chardonnay, 14% Vermentino, 14% Arinto, 12% Malvasia from the Bassham Family Organic and Biodynamic vineyard in Barmera. The Bianco Macerato is an easy drinking, approachable skin contact white wine. Each parcel was fermented separately – the Fiano and Chardonnay was pressed off skins straight away, while the other parcels were fermented on skins until sugar dry, up to 14 days. Each parcel was allowed to go through malolactic fermentation and settle out before being blended just prior to bottling.
The combination of fruit forward, acid driven and aromatic varieties, combined with extended skin contact, creates a wine that is at once thought provoking, interesting, but also refreshing and delicious. The nose is aromatic as – canned lychee, orange blossom – floral and super fresh. The upfront citrus hit of pink grapefruit and briney lemon makes way for the crunchy buzz of savoury, herbaceous tannin – not overpowering, but lingering. The characteristic acid from the Arinto and the textural mouthfeel of Fiano ties it all together and provides length.
Con-Greg Grigoriou grew up on a vineyard in the Riverland, South Australia, where his father has managed wineries for over 35 years. A few years ago, while working for an advertising agency in Melbourne, he tasted his first truly interesting Riverland wine and something clicked - why weren't people producing high-quality wines in his home region?
Greg's idea for Delinquente Wine Co was to take advantage of the Riverland's small vineyards planted with Southern Italian varieties, which are suited to the region's dry Mediterranean climate. He sources grapes from trusted growers many of whom he has know his whole life, who work organically. In the cellar Greg takes this organic philosophy forward, all his wines are small-batch and single-vineyard, fermented in stainless steel with wild yeast and without acid adjustments. His aim is to make wine that is pure, drinkable and delicious - or as he would put it, "smashable".