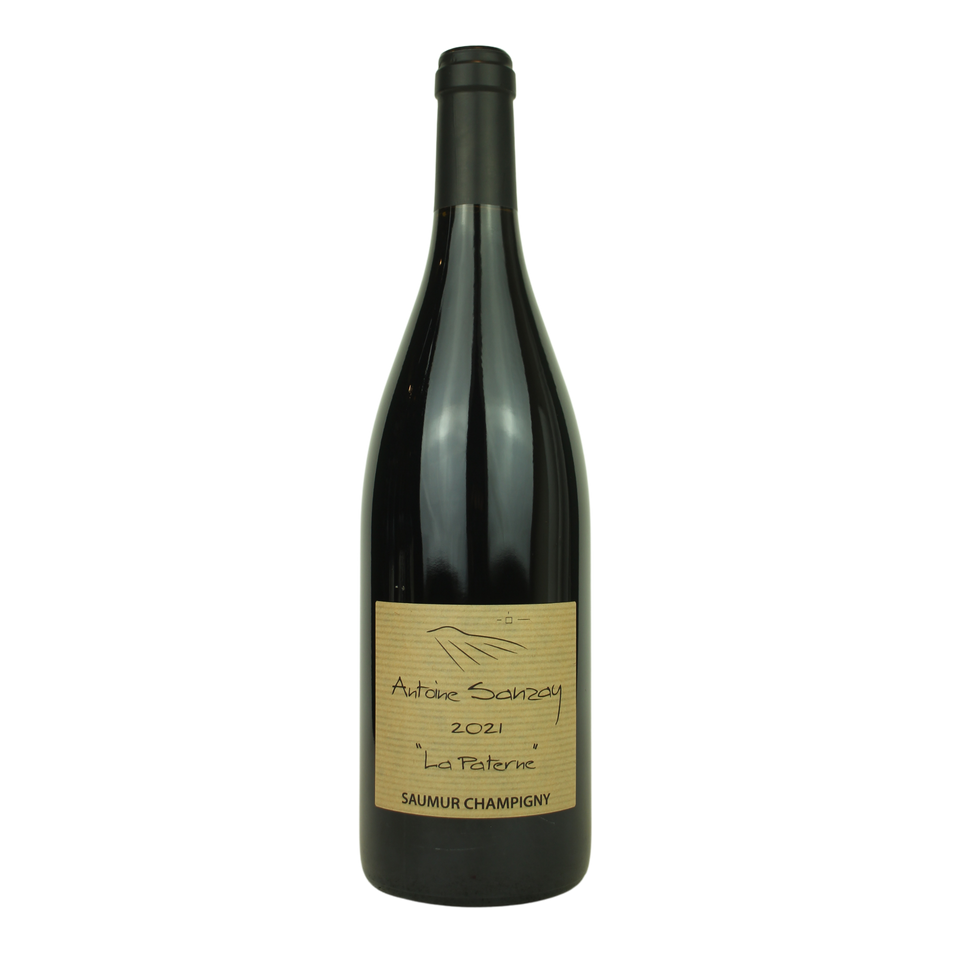 2021 Antoine Sanzay Saumur-Champigny La Paterne
14542
WINEMAKER: Antoine Sanzay
REGION: Loire Valley, FR
VARIETY: Cabernet Franc
VITICULTURE: Certified Organic/Biodynamic
Antoine's 'entry level' Cabernet Franc is from his sites in Varrains, Dampierre and St-Cyr-en-Bourg from vines also planted in the 1970s. The soils are limestone, clay and sand with notable levels of iron. Grapes are hand harvested, sorted in the winery, destemmed and "infused" over a 3 week maceration in cement tank and then aged for a further 9 months (60% in cement, 40% in large wooden vat) without sulphur. The wine is bottled unfined and unfiltered with a tiny dose of sulphur. The nose is exuberant with tons of blackcurrant, blueberry and blackberry with a touch of mint. Fleshy and juicy on the palate with flavours of those same black fruits along with menthol and kampot peppercorns. Remains widely fresh throughout while taking on concentration and showing off some chewy tannin through the finish. Vibrant, contracted and structured.
Antoine is the 6th generation of winegrower in his family but the first to bottle his own wines. Up until he took over the farming in 1999, upon completion of his wine studies, the crop from the domaine was sold to local co-ops. With the encouragement of local mentors, including Romain Guiberteau and Nady Foucault (Clos Rougeard), Antoine slowly began keeping fruit back for his own production from 2002 and in 2014 he retained the entire production to satisfy the growing demand for his wines. Indeed Antoine worked at Clos Rougeard during his early years of wine training.
Perhaps it is the winemaking that most clearly distinguishes Antoine from other producers in his appellations. He works very close to nature in the cellar adding no yeast, no temperature control and sulphur at a minimum just before bottling, like many in the Loire. However, it is his fermentation philosophies that really set him apart. Antoine is inspired by great burgundies more than any other wine in France, as evidenced by the empty bottles around his cellar. So in his white he seeks lees reduction like the great wines of Meursault and Puligny and in the reds he wants "infusion" rather than extraction during the ferment. The results are spectacular with a Saumur Blanc that encompasses all the best elements of great Chenin Blanc and adds yet another layer of Burgundian complexity. The reds are strikingly pure, finely structured with enough silky tannins to build as they age but deliciously enjoyable now; at times they resemble great Pinot Noir in structure.