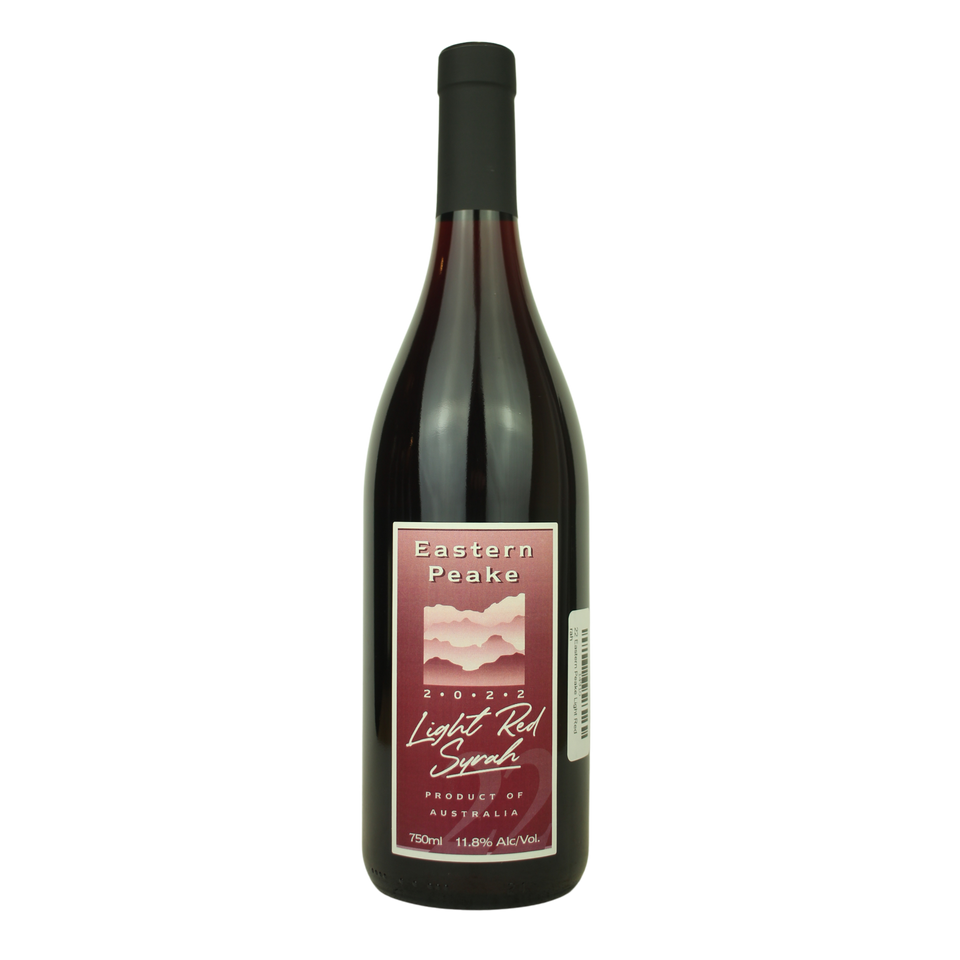 2022 Eastern Peake Light Red Syrah
14910
WINEMAKER: Owen Latta
REGION: Ballarat, VIC
VARIETY: Syrah
VITICULTURE: Organic/Biodynamic
This November we celebrate 40 years of Eastern Peake, lots of great conversations about the past present & future of the place continue each day. It started as a joke then it became more of serious thought that we should dip into the back catalogue to grab some inspiration from past releases in the 90s, this is a reissue label of the 1994 Pinot Noir Label, adapted to the "light Red Syrah" essentially Walsh Block Syrah from a much cooler season! | Grown by Long term friends Frank & Kerry Walsh, directly over the road on the same soil type as Eastern Peake weathered basalt on grey loam. First established with pinot noir in 1995 then a second 1 acre planting in 2003 of the famed Syrah (Clone PT23).
All destemmed, fermented in an open concrete fermenter, indigenous yeasts, basket pressed after 10 days, elevage in French oak of 500 & 228 casks of which 50% were new. Racked from cask after 12 months, estate bottled in September 2023. A small amount of sulphur post malo & pre bottling. No fining, filtering or Tinkering. Thoughtfully produced to reflect on where it was grown & the season at hand.
Norm Latta established the Eastern Peake Vineyard back in 1983, first planting eight acres of Pinot Noir, followed by four acres of Chardonnay in the early '90s. Situated 25 clicks north-east of Ballarat, and (roughly) 430 metres above sea level, Eastern Peake benefits from the cool continental climate ideal for producing high quality Pinot Noir and Chardonnay. These days the vineyard and winemaking is the domain of Norm's son Owen Latta, who in 2018 garnered the prestigious title of Gourmet Traveler Wine Magazine Young Winemaker of the Year.