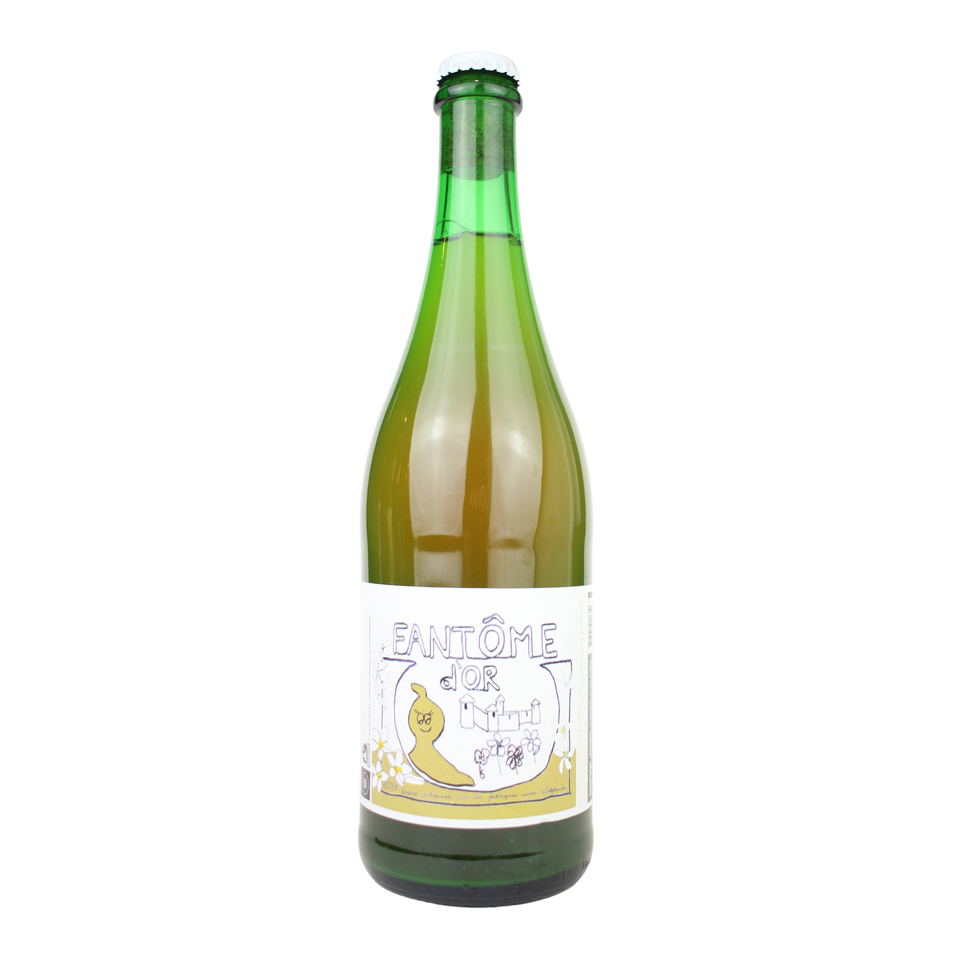 Wildflower x Brasserie Fantôme Fantôme d'or
13383
REGION: Soy, BEL 
SIZE: 750ml / ABV: 7%
A few words from Topher on this unreal collaboration with the ghost - "Today we found ourselves in the Ardennes at Brasserie Fantôme collaborating with the ghost himself, Dany Prignon at the legendary saison producer Fantôme. We made a simple wort of pale and wheat malt hopped with Goldings, but as the trick of this hugely influential producer goes, we spiced the wort with a selection of things including, most important to me, dried saltbush leaves. These leaves were harvested from the farm all our barley is grown in the Riverina of NSW at Greenwood. A slightly sad story that the over-irrigation of the paddocks in their region in years past saw the water table rise to surface level and with it brought salt which dramatically damaged the soil. As a fix the gov't rightly financed a number of large plantations of Old Man Saltbush in the region to combat this. Lucky for us, one of these is on Sam and Chris' property. They generously harvested a whole bush for us a few weeks back and sent it to Voyager Craft Malt for drying when after which it came to Sydney and we sealed it for the trip.
For me lending Australian native flavours to a beer made at a classic Belgian brewery is a special day. There is more meaning and layers packed into this than I can explain. It's wonderful to be here though… We hope to see some of these Fantôme dans fleurs in Australia in the months to come but first the beer must work it's magic in this storied 200+ year old barn."
It's difficult to overstate the impact of Wildflower since its inception only a few years ago in 2017. Hailing from Texas, Topher Boehm has an impressive resume - from Brasserie Thiriez to Jester King to his background in astrophysics - not to mention his unique house yeast. Cultivated from foraged wildflowers native to NSW, think wattle blossoms and banksia, blended with a Belgian saison strain, creating something truly individual which speaks of place. Topher even sprayed the entire brewery with inoculated wort when he moved in, just to make sure everything was literally covered in the house culture.