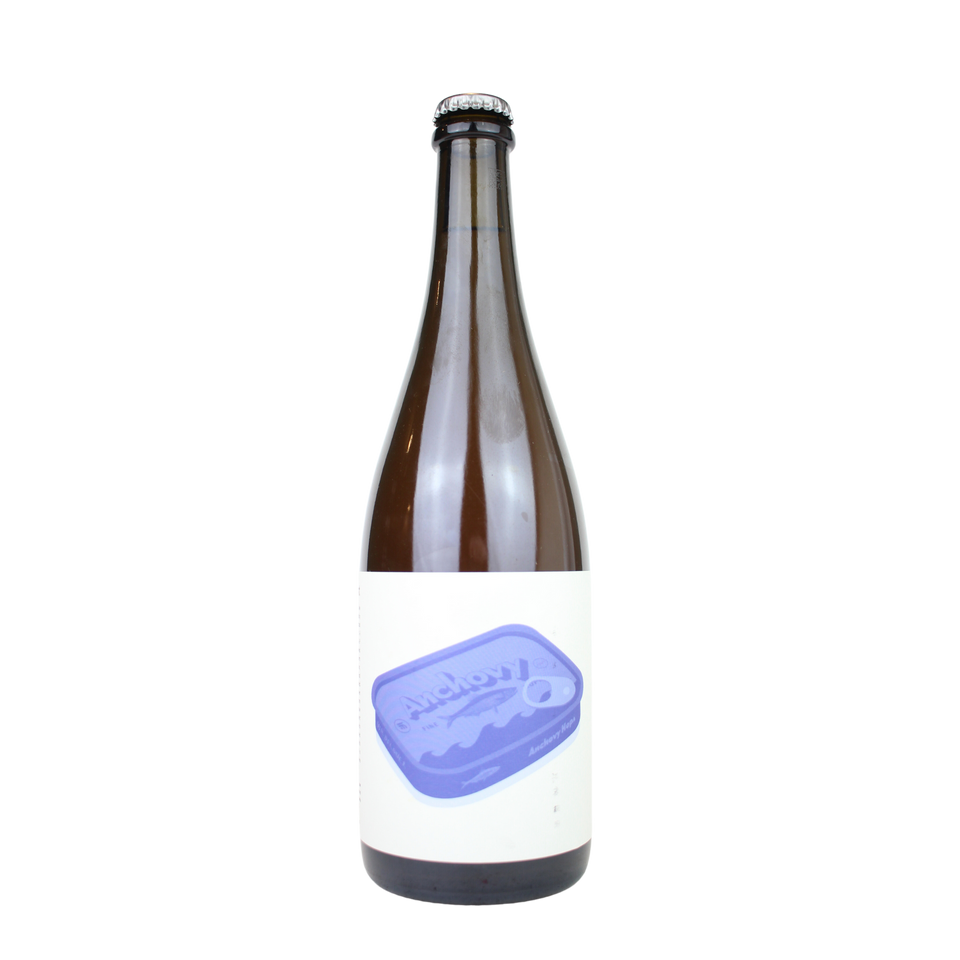 Wildflower x Fast Fashion x AP Bakery Anchovy Toast
9355518000891
REGION: Marrickville, NSW
SIZE: 750ml / ABV: 5%
Anchovy Toast is a a hoppy Kvass-inspired ale wholly fermented by a diversity of yeasts and bacteria collected from native flowers from NSW. Made with A.P Bakery bread which we brewed with our dear friend Matt Storm of the legendary Seattle beer bar, The Masonry, and his brewery Fast Fashion. To make this ale, we mashed regenerative organic grains together with over 150 rescued loaves A.P had from the commissioning of their new Marrickville oven, clarified the wort through wheat straw and boiled with Fast Fashion's proprietary hop named 'Anchovy' (because it goes well with pizza) grown by Segal Hop Ranch in Yakima. Vegan friendly, no fish were harmed in the making of this beer.
Tasting notes by Luke: Fresh basil, pine, cut grass, lime juice and toasted vanillin biscuits on the nose. The fruit characters of guava and raspberry come late and unexpectedly. Wonderful lift and purity of aromas, an overwhelmingly fresh and complex hop driven nose. The palate shows the pine, grassiness and surprisingly raspberry characters. There's a floral perfume that blooms in the periphery and fills the palate. It moves quickly, bursting with flavours before fading to a moreish finish. Clean bitterness and toasty grains to close. Very enjoyable. Interesting to see how this one ages. The hop seems incredibly fresh still. Really nice finish.
It's difficult to overstate the impact of Wildflower since its inception only a few years ago in 2017. Hailing from Texas, Topher Boehm has an impressive resume - from Brasserie Thiriez to Jester King to his background in astrophysics - not to mention his unique house yeast. Cultivated from foraged wildflowers native to NSW, think wattle blossoms and banksia, blended with a Belgian saison strain, creating something truly individual which speaks of place. Topher even sprayed the entire brewery with inoculated wort when he moved in, just to make sure everything was literally covered in the house culture.