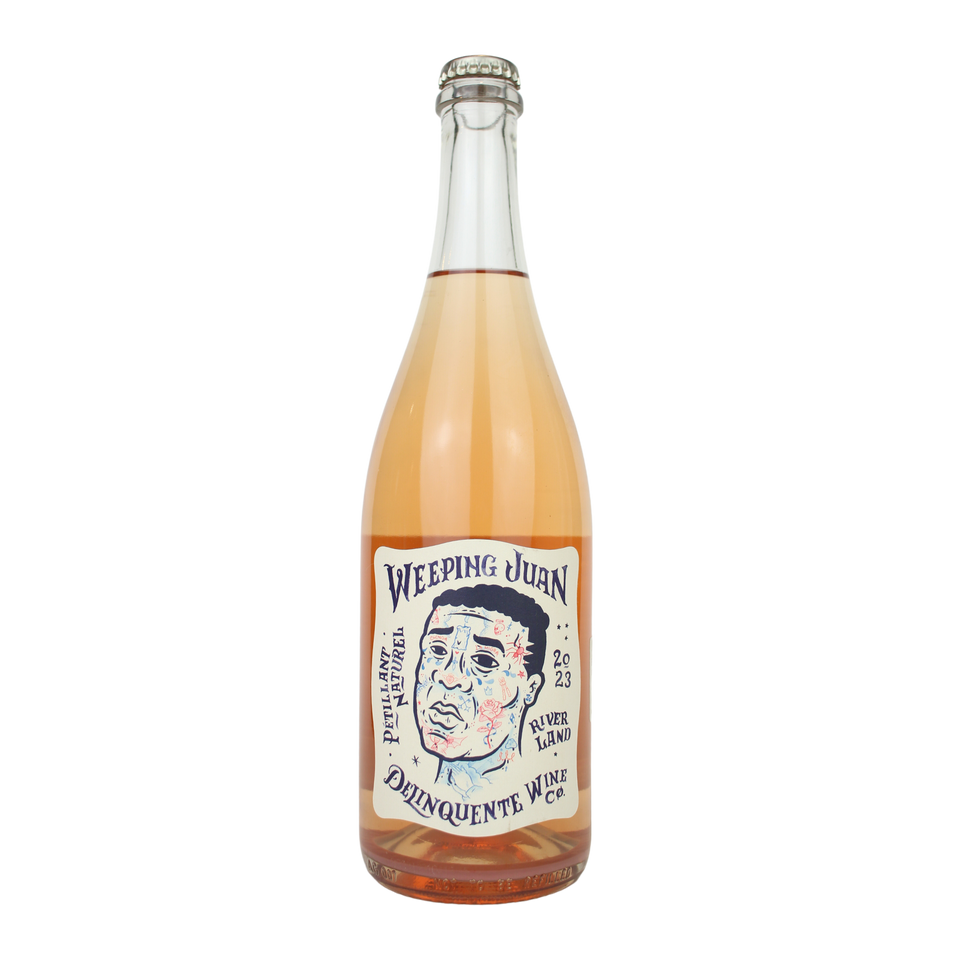 2023 Delinquente Weeping Juan Rose Pet Nat
9339348005066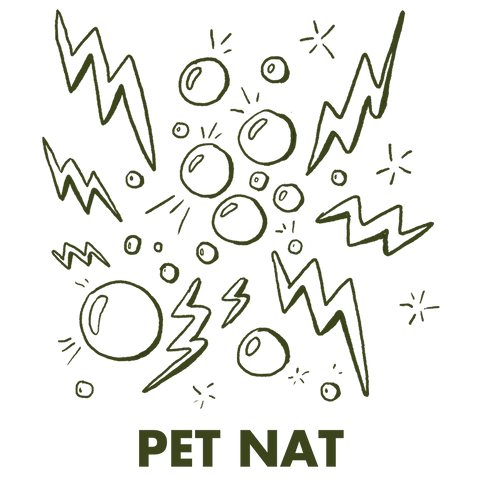 WINEMAKER: Con-Greg Grigoriou
REGION: Riverland, SA
VARIETY: Vermentino, Nero d'Avola
VITICULTURE: Organic/Biodynamic
The fruit for Greg's Pink Pet Nat (75% Vermentino + 25% Nero) comes from the Bassham Family Organic and Biodynamic vineyard in Barmera. Each variety was picked, pressed off straight away and fermented separately, blended when both parcels reached approx. 15g/L residual sugar and bottled, allowing natural ferment to kick off again in bottle and produce the petillant naturel style. The party is back! Light and hazy pink in the glass, lush, sweet aromatic spices jump out up front – vanilla, cinnamon, coconut - mum's fruit toast is where I always go with this wine and it's here again. On the palate is underripe strawberry, with a fuji apple, watermelon rind cleanness and crunch. Juan is lively this year – serve ice cold and have your glass ready – but to my mind this is the best interpretation of this wine we've made, an absolute stunner that disappears all too quickly.
Con-Greg Grigoriou grew up on a vineyard in the Riverland, South Australia, where his father has managed wineries for over 35 years. A few years ago, while working for an advertising agency in Melbourne, he tasted his first truly interesting Riverland wine and something clicked - why weren't people producing high-quality wines in his home region?
Greg's idea for Delinquente Wine Co was to take advantage of the Riverland's small vineyards planted with Southern Italian varieties, which are suited to the region's dry Mediterranean climate. He sources grapes from trusted growers many of whom he has know his whole life, who work organically. In the cellar Greg takes this organic philosophy forward, all his wines are small-batch and single-vineyard, fermented in stainless steel with wild yeast and without acid adjustments. His aim is to make wine that is pure, drinkable and delicious - or as he would put it, "smashable".