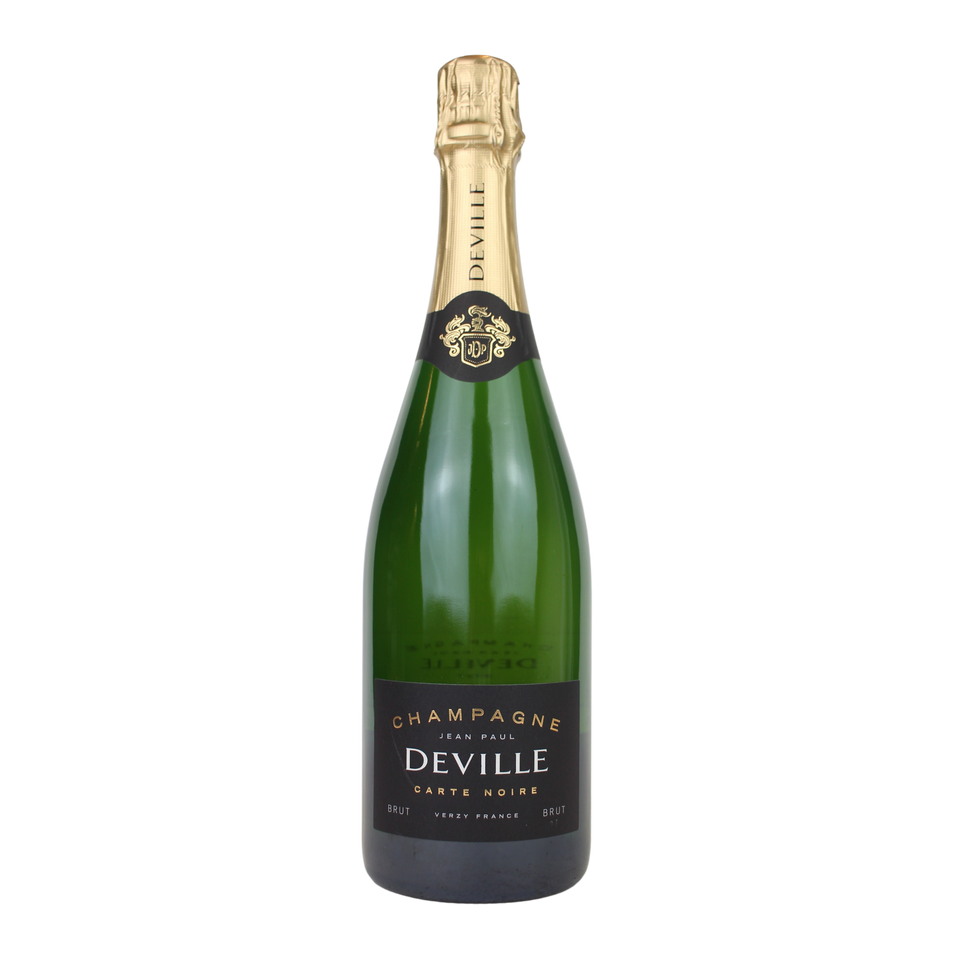 NV Champagne Jean-Paul Deville Carte Noir
3770026901090
WINEMAKER: Jean-Paul Deville
REGION: Champagne, FR
VARIETY: Pinot Noir, Chardonnay, Pinot Meunier
VITICULTURE: Sustainable
Verzy Grand Cru 100%. Combination of gourmet aromas of stewed yellow fruits, with floral and fresh notes of elderflower and ripe orange.
Its powerful nose and yellow, ripe fruit notes makes it the perfect champagne for the aperitif or associated with an aromatic fish course.
Nestled in the slopes of the Montagne de Reims, Verzy has this special combination of climate, soil, subsoil and terrain that makes it an exceptional village ranked Grand Cru 100%.