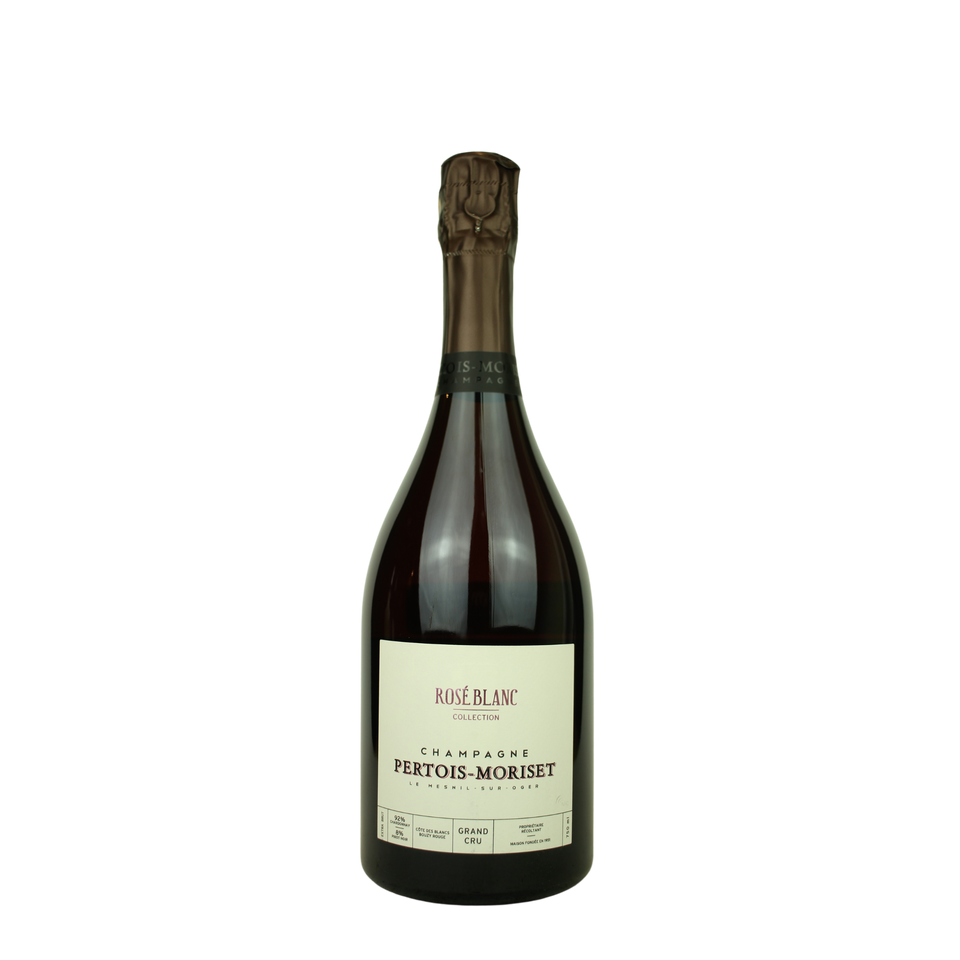 NV Champagne Pertois-Moriset Rosé Blanc Collection
15159
WINEMAKER: Cécile & Vincent Bauchet
REGION: Champagne, FR
VARIETY: Chardonnay, Pinot Noir
VITICULTURE: Organic
This Rosé Champagne is 92% Chardonnay Grand Cru from Côte des Blancs & 8% BouzyRouge Grand Cru (Pinot Noir) from the Montagne de Reims. For this release the base wine is the 2020 vintage, with 30% is a blend from the cellars reserve wine. All wine from the 2020 vintage, for this wine, is aged in stainless steel, while the reserve wine is from foudre. Three grams dosage.
Wonderful colour – all bright red fruits and florals. Strawberry, redcurrant, and cranberries. All this backed by ginger spice, grapefruit, and a soft nuttiness. The palate is pretty, fulland mineral. Good line of acid holds the shape of the palate. Wonderful persistent length.
Located in Mesnil-sur-Oger, Champagne Pertois-Moriset has been, from its beginnings an independent family-run estate that produces wine of the highest order! The history of the family business began with the marriage between Yves Pertois and Janine Moriset, son and daughter of two former wine-growing families of the Côte des Blancs. In 1951, the couple decided to create the winery, Pertois-Moriset, which continued its development when their son Dominique and his wife Florence joined them. Today, it is their granddaughter Cécile and her husband Vincent who currently manage the property. The vineyard has a surface area of 18.60 hectares and is distributed in two areas: The Côte des Blancs, of approximately 12 hectares of Grand Cru Chardonnay in the legendary villages of Mesnil-sur-Oger, Oger, Cramant and Chouilly. In addition to this they have land in the Coteaux Sézannais, of approximately 6.50 hectares, with around 60 % Pinot Noir and 40 % Chardonnay.