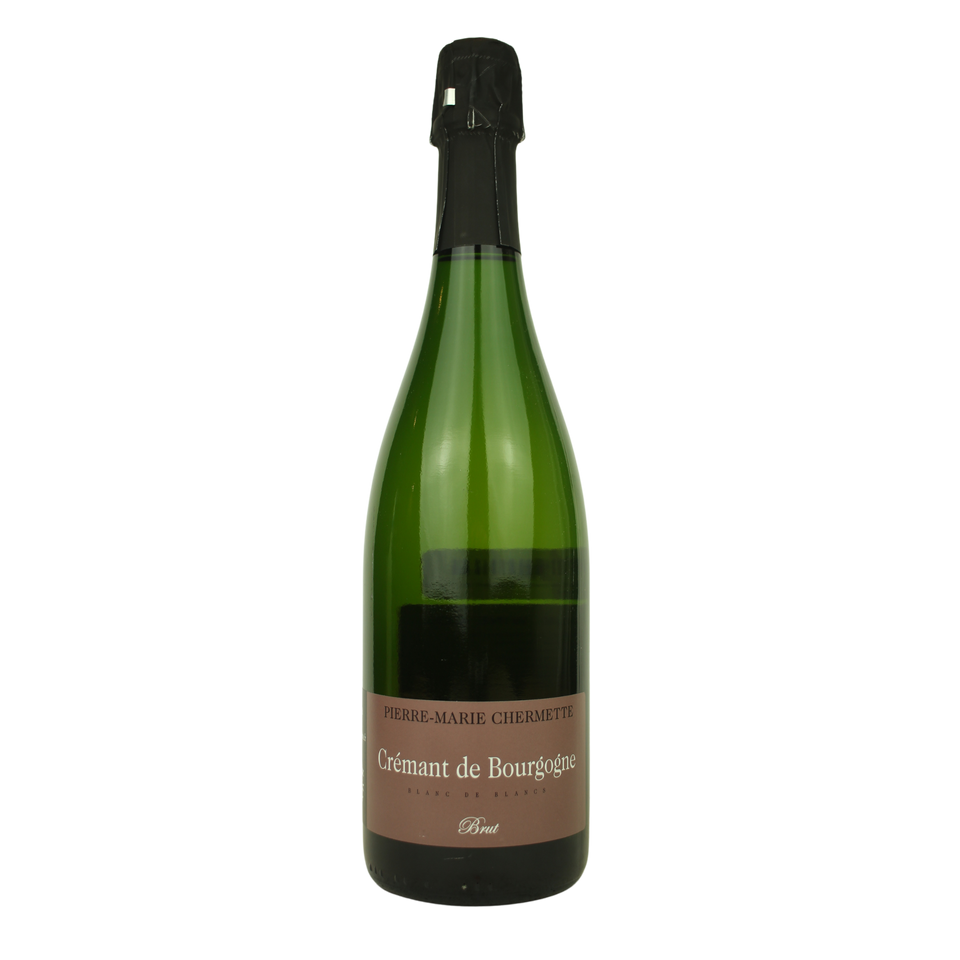 NV Domaine Chermette Crémant de Bourgogne Brut
15152
WINEMAKER: Pierre-Marie & Martine Chermette
REGION: Burgundy, FR
VARIETY: Chardonnay
VITICULTURE: Certified Organic
This cracking dry sparkling wine is 100% Chardonnay from a single parcel of vines just north of the Chermette cellars at a place called Le Bois-d'Oingt. It's a 2.5-hectare southwest-facing site on limestone/clay soil, so perfect for Chardonnay. The wine ages for 18 months in bottle, minimum sulphur is used, it is neither fined nor filtered and very little dosage liqueur is added (4 g/L). Already the story is ahead of the vast majority of Champagne these days!
This shipment is a blend of 2018, 2019 and 2020 and is showing creamier, lemon-curd intensity and more length than previous bottlings—perhaps due to the low yields and warmer vintages involved. There are well-pitched notes of pear, citrus, chamomile, toasted hazelnuts and subtle buttery brioche, while the palate is vinous and focused, balanced by stony acidity. We love the fine, airy bubbles in this wine as well as its fresh, sculpted energy and finesse. If you don't know this wine, do yourself a favour; French sparkling wine this impressive, and at this price, does not grow on trees.
The late Marcel Lapierre once said of Beaujolais, "Ça se bois sous la douche" (It's a wine you can drink under the shower). While this captures the simple deliciousness of much Beaujolais, it doesn't do justice to the wines being produced by the finest artisans like Pierre-Marie Chermette. Of the wines of this grower, we would be more likely to say, "Il est trop bon pour être bu sous la douche!" (It's too damn good to be drunk in the shower!). Beaujolais can be the most joyful, compelling and life-affirming of wines. Yet in the hands of a master, it can also be a wonderfully refined, long-lived Burgundy. Domaine du Vissoux is a producer capable of fashioning such wines.