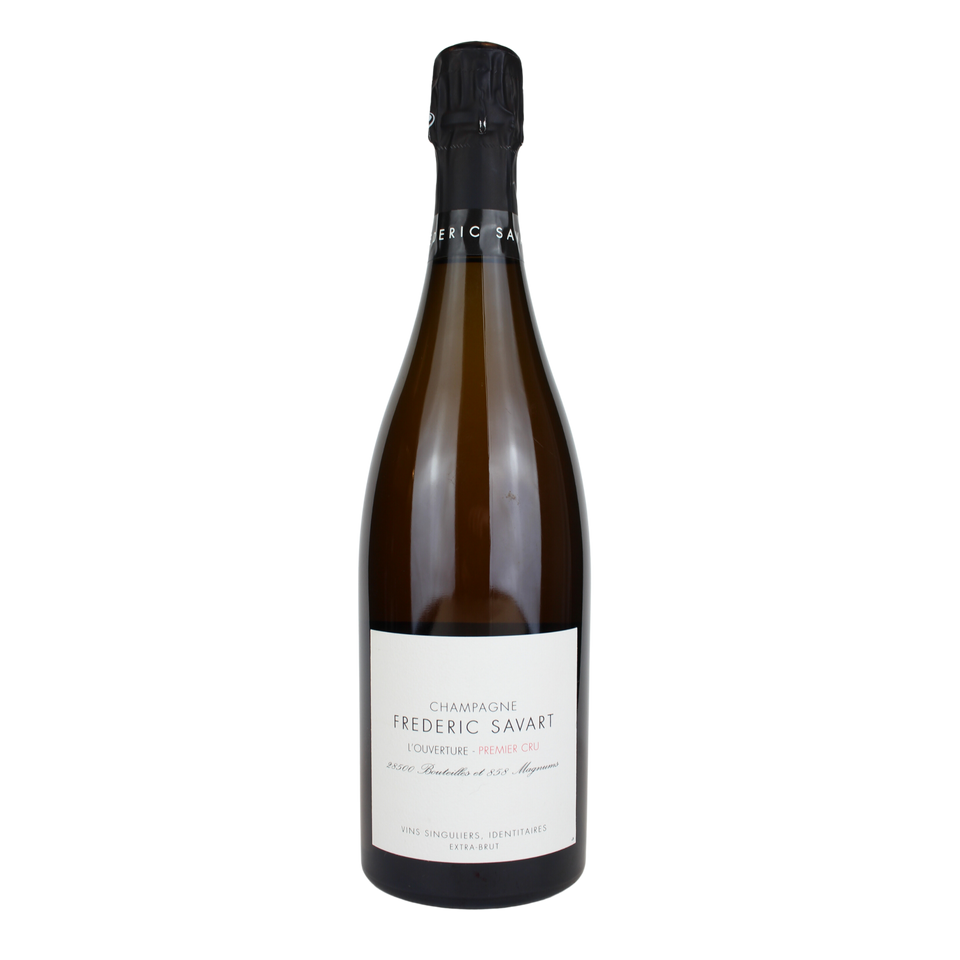 NV Frederic Savart L'Ouverture Premier Cru (Base 2020)
13243
WINEMAKER: Frédéric Savart
REGION: Champagne, FR
VARIETAL: Pinot Noir
VITICULTURE: Organic
This is Fred Savart's entry level Champagne but it is far from one-dimensional. It is 100% Pinot Noir all from the village of Ecueil, half of which was fermented in mostly neutral barrel with the other half is fermented in stainless steel. The wine only sees partial malolactic fermentation. Fred doesn't guide the malolactic fermentation, instead it is the inclusion of reserve wine that goes through malolactic fermentation because it has gone through more temperature swings. The wine is in equal parts a blend of three successive vintages and aged under cork, not crown cap. Dosage is 4 g/L.
"Savart's NV Brut Premier Cru L'Ouverture offers up expressive aromas of pear, honeyed orchard fruit, baking spices and fresh bread. Medium-bodied, lively and fine-boned, with a pretty core of fruit, lively acids and a pinpoint mousse, it's an attractive wine that's showing well out of the gates." - William Kelley, The Wine Advocate
Frédéric was born into a family of vignerons, but his real dream was to be a professional footballer. He even signed a youth contract with Stade de Reims, playing as an attacking midfielder, but after meeting the woman who was to become his wife, he refused a potential transfer to another club, and decided to return home to work with his father, Daniel. His philosophy in the vineyards is to prevent disease as much as possible, rather than treat it—towards this end, he prefers a holistic approach, creating an environment within which the plant is better equipped to resist malady on its own.