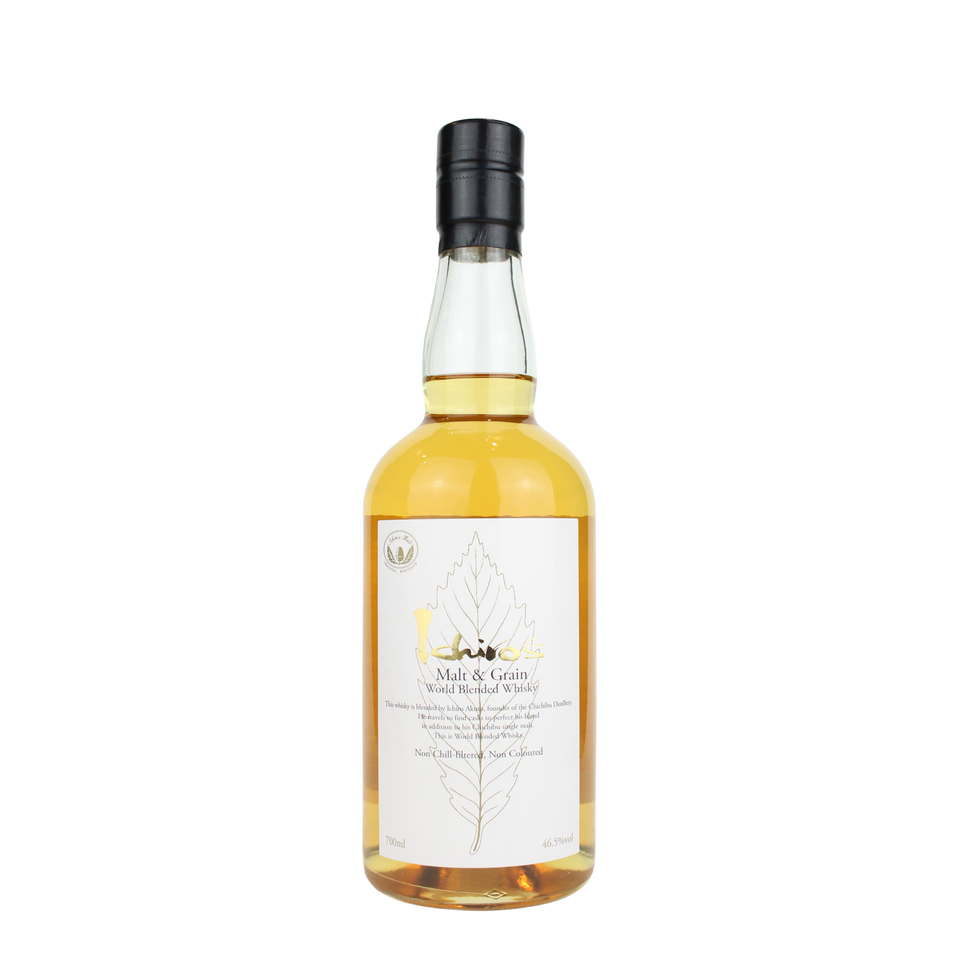 Chichibu Ichiro's Malt and Grain Blended Whisky
13227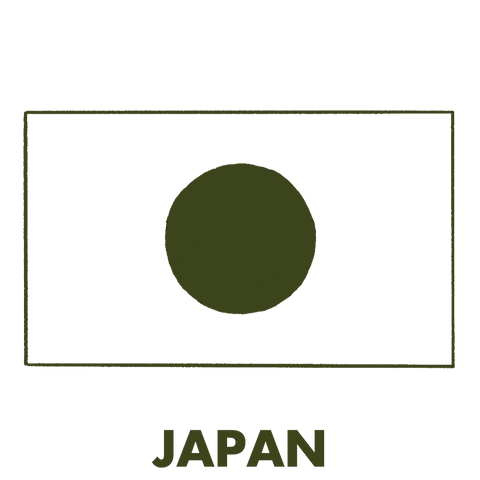 REGION: Chichibu, JP 
SIZE: 700ml / ABV: 46%
While Chichibu tends to focus on single cask bottlings, their constant, the Whisky that Ichiro himself is said to partake in each day (especially with a dash of warm water in winter), is this blend that has come to be known as 'White Label'. As it says on the back label, it's designed to represent the world of Whisky, with the blending components sourced from England, Canada, the United States, Ireland and Scotland. The source material is a closely guarded secret but is believed to contain around 30% malt and 70% grain, the majority unpeated, with an average age of 10 years (the oldest stocks are up to 20 years of age). Each of the sourced world Whiskies are aged between three and 20 years in their countries of origin before being brought to Chichibu for 2–3 years of additional aging.
Although it's not a single-cask Whisky, even this bottling retains individuality, with each batch only running to about 3500 bottles from around 100 casks. Earlier batches (pre-110 batch) contained Japanese stocks from the now-retired Akuto-owned Hanyu Distillery, and more recent releases include Irish stocks that were not previously utilised. The batches are married in Mizunara Oak tanks, with a nod to the solera system (a portion from the previous batch is always retained for consistency).
Each batch will vary slightly but expect a genuine appreciation of the grain characters to provide a dominant rye note to the nose, with definitive Sherry cask spice and a touch of peat. There's plenty of warm spicy kick on the palate, with banana bread and fruity undertones painted across the background with shades of apricot, orange and peach. The peat is evident again on the finish, with a gentle medicinal tang rather than a smoky hit. Bottled without additives or colouring, it's a deep, sophisticated and nuanced introduction to one of the more fascinating distilleries on the planet.