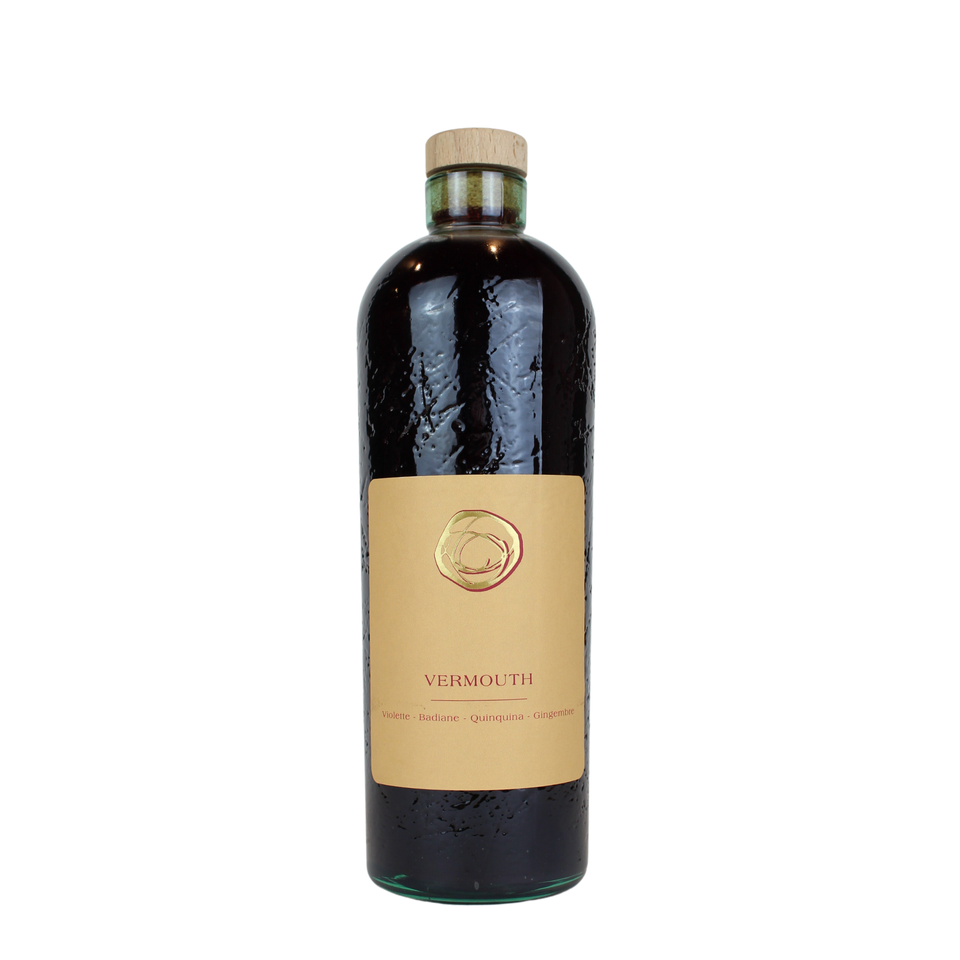 2020 Domaine Mosse Vermouth Rouge
13678
REGION: Loire Valley, FR 
SIZE: 750ml / ABV: 17.5%
"This delicious red Vermouth has been crafted by the Mosse family. It is made from a base of destemmed Côt (Malbec) from the 2020 vintage. After pressing, spirits which had been macerated with violets, star anise, cinchona bark and ginger were added to the juice, which stopped any continuing fermentation, retaining the natural sugars. it was aged for two years, one year in barrels and one year in tank. The wine was then reinforced with grape spirits to create this lively, flavoursome Vermouth which is not overly sweet. The alcohol is 17.5%.
You could make an Americano by adding equal parts Campari and Vermouth then topping the glass with a good soda water. The combination of the bitterness from the herbs in the Campari with the citrus and spice in the Vermouth is very refreshing. Or you could make a Spritz by adding 50 mls of Vermouth and then topping the glass with the wonderful pet nat Moussamoussettes. Delicious!" - Living Wines
Founded in 1999, Domaine Mosse has gathered a serious cult following. Started by Agnès and René, now run by their sons Sylvestre and Joseph, the family tend to their 17 hectares of pristine vineyards in Saint-Lambert-du-Lattay according to organic and biodynamic principles. We're always grateful to receive small quantities of these highly sought-after wines.