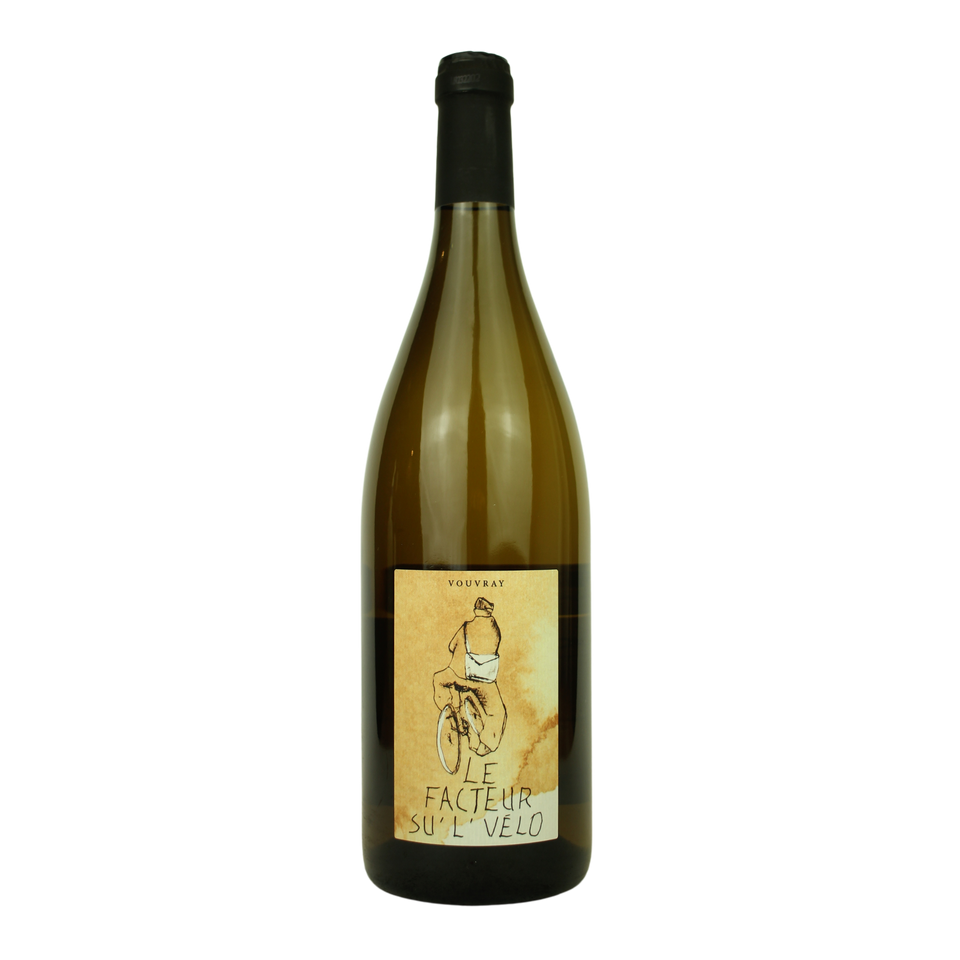 2020 Le Facteur Sul Velo Chenin Blanc
15008
WINEMAKER: Mathieu Cosme & Fabien Brutout
REGION: Loire Valley, FR
VARIETY: Chenin Blanc
VITICULTURE: Organic/Biodynamic
This dry still Vouvray is Chenin Blanc from Le Facteur's 90+ year old vines. The grapes are pressed very gently and ferment takes place in old concrete tanks. Once dry wines are aged in old french barriques on lees for 15 months before being bottled with minimal sulphur. A tonne of drive behind this one with a hint of savoury nuttiness.
Le Facteur, translating to 'The Postman', is a dynamic partnership between Mathieu Cosme, an established biodynamic Loire producer working under the moniker 'Domaine de Beaumont' who has already gained a strong following in his own right, and his once-importer Fabien Brutout. Fabien first joined Mathieu back in 2008 to help in the vineyards and after the two quickly become fond of one another the duo decided to start Le Facteur, a pursuit for making unadulterated Pet-Nat from Vouvray and following their passion for hands-off winemaking.
Based in Vouvray the two nowadays manage 10 hectares of Chenin planted on clay and limestone at 121 meters above sea-level, much of which sits at 90 years old and is all managed biodynamically. Picking is all done by hand, wines are fermented with indigenous yeast along with zero additions bar minimal sulphur inputs at bottling for some of the wines. 
When asked how 'The Postman' came about as an idea for their wines, Fabien explains; "back in the day it was common for the postman, a usually well-liked member of the community, to ride on his bike from house to house and from farm to farm delivering mail, often invited in for a drink at each house. By the end of his mail run he would be so drunk that some of the parcels never got delivered to the fortunate few still waiting on their mail".