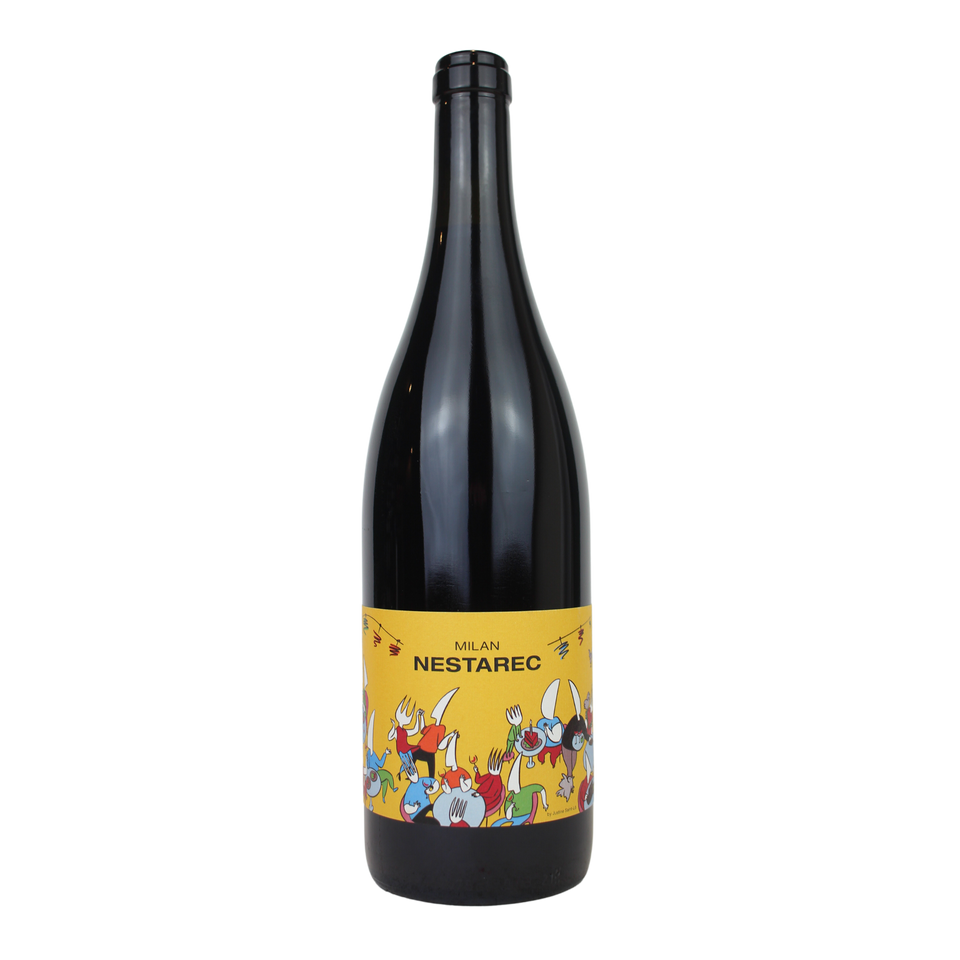 2020 Milan Nestarec Forks & Knives White
8594186262304
WINEMAKER: Milan Nestarec
REGION: Moravia, CZ
VARIETY: Grüner Veltliner, Welschriesling, Neuberger
VITICULTURE: Organic
Forks 4.0! After all the stylistic and methodical experiments of the previous ones, I decided to focus on the essential while dotting my F & K with a bigger mission than before: to embody my vision traditional, balanced and rich wine from my village. Don't get me wrong, I still love all the past vintages of Forks, they all hold an important place in the evolution of this wine. But the Forks I want to make now should be more of a "village" wine in the best sense of the word, reflecting our precious Bilovice loess in the case of this white. A great introduction to our area and great value for money, given the vineyards we use here – all at least 25 years old and even some of our top-notch sites.
Moravia is a historical region in central Europe that served as the centre of the kingdom of Bohemia in the 11th century. In the 20th century it became part of the modern state of Czechoslovakia and subsequently of the Czech Republic.
The Nestarec's are in the village of Velke Bilovice, located in the southern part of Moravia, 15km north of the Austrian border. A region rich in agriculture, Moravia is noted for its viticulture, with 94% of the Czech Republic's vineyards here it is the centre of the countries wine region. Milan's path began with the family vineyards in 2008, but it was to take until 2015 that Milan's style was to become noticed, and the business would grow.
Nestarec now have 30 hectares under vine, spread across 13 sites. The wide selection of varieties includes Pinot Blanc, Gewürztraminer, Müller Thurgau, Pálava (Muller Thurgau x Roter Traminer), Dornfelder, Regent, Pinot Noir, Blaufränkisch, Neuburger and Welschriesling. 
A curious thinker, Milan isn't afraid to experiment. He recognises that the wines at the beginning of his journey are very different to those he makes now. In his twenties he liked to push boundaries, now mid 30 he makes wines in the style that suits the fruit and the vineyard. Wines he wants to drink. Ultimately, the wine must speak for itself.