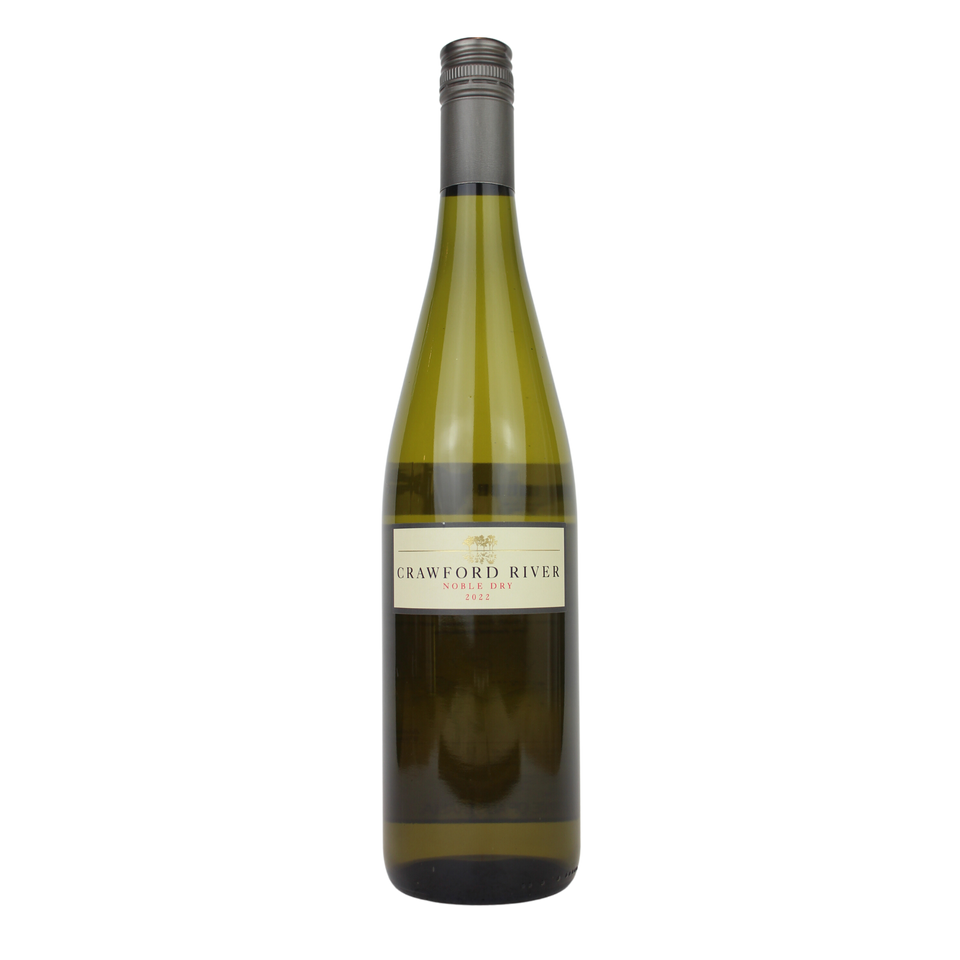 2022 Crawford River Noble Dry Riesling
14662
WINEMAKER: Belinda Thomson
REGION: Henty, VIC
VARIETY: Riesling
VITICULTURE: Organic
As some may remember, Noble Dry was born in 2011, when we left a section of a single block for one week following a downpour and subsequent warmth toward the end of the season. The result was a high percentage of early onset Botrytis, which results in colour and flavour change to the berry, without the active, grey mould or shrivel encountered when the fruit is hung for a longer period.
In 2022 the conditions were not exactly the same however this wine is made with early onset Botrytis from the same area of the same block. As with any seasonal variation, the wine is a slightly different version, with this wine being a little off-dry.
Delicate spice, vanilla, jasmine and roasted apricot jump out of the glass here. Edges of stonefruit appear throughout the palate, which is laced with ginger spice, mineral undertones and a chalky definition. The texture counterbalances the hint of fruit sweetness and the integrated acidity creates a wonderfully persistence finish. Balanced and drinking beautifully now.
Crawford River is an iconic family producer in the cool climate of Henty in Victoria's south-west. The Thomson family have been producing wine from their estate since 1985, making the move to organics in 2008. The vineyard is managed by hand without synthetic fertilizers, pesticides or fungicides, using organic composts and grazing sheep.