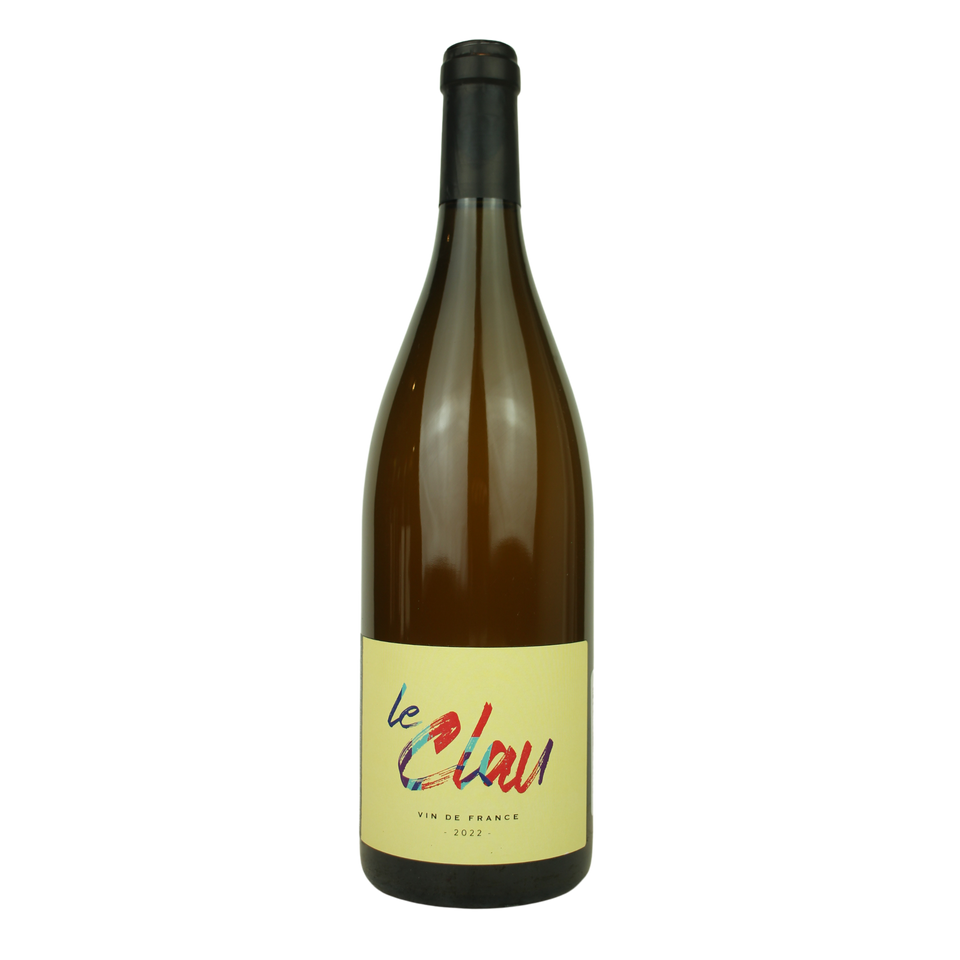 2022 Romain le Bars Le Clau Blanc
14962
WINEMAKER: Romain le Bars
REGION: Rhône Valley, FR
VARIETY: Ugni Blanc
VITICULTURE: Organic
"100% Ugni Blanc, directly pressed, fermentation and elevage in 600 litre barrels Textured stone fruit. Saline, apricot pit. Luscious with a precise mineral line. With great length, it opens wonderfully and would be a welcome accompaniment to the table." - Liz Carey
In his early 20s Romain le Bars, a native Parisian, had a keen interest in wine and a desire to learn. He wanted to learn from the best and after applying for a job, he moved to the Southern Rhone/Gard in 2012 to work with the legendary Eric Pfifferling. Romain spent the subsequent 7 years working at cult winery Domaine L'Anglore and the influence is evident.
In April 2018 a unique opportunity presented itself when Romain found a 1.2 hectare parcel of vines in Tavel that was available for sale. With the help of Thibault Pfifferling, Eric's son, Romain vinified his first wine from his garage, yielding 3000 bottles that first year. He now has 5 hectares in and around Tavel and Lirac. 
For these southern varieties, and in true Pfifferling style, Romain prefers to use direct pressing (of approximately 3 hours) and carbonic maceration (5–9 days depending on the variety), for the finesse and freshness they give to the fruit. 
These are elegant and ethereal wines made in the same spirit and vain as Romain's former employer. L'Anglore style with vibrating energy.