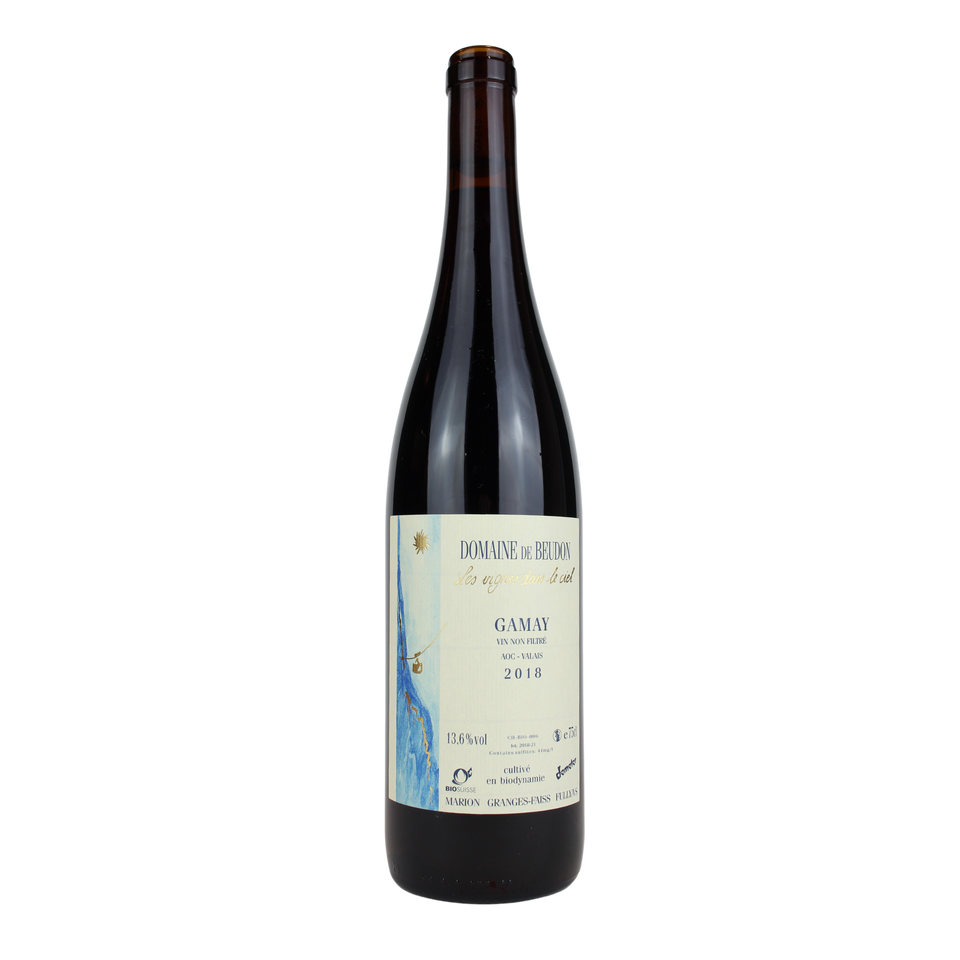 2018 Domaine de Beudon Gamay Vieille Vigne
13638
WINEMAKER: Jacques Granges
REGION: Valais, SUI
VARIETAL: Gamay
VITICULTURE: Certified Biodynamic
100% old vine gamay.
The vineyard in the sky... The vines at Domaine Beudon are perched on a small swell half way up a sheer mountainside in the Valais region of Switzerland. The only way to access the domaine is a 3 hour walk up an absurdly precarious footpath with fixed ropes or a small, rustic cable car. The vineyard sites are very steep, up to 50 degrees in spots and they top out at 900 meters above sea level. This is extreme grape growing at its apex.
Jacques Granges, who was affectionately known as Jacky, often said that people thought he was crazy. He was crazy to move up to Beudon as a single young man in the early 70's. And crazy to convert the estate to Biodynamics long before anyone else – he was the first in Switzerland. Why would someone decide to painstakingly build terraces up the steep high hills of the Valais and give life to the first biodynamic Swiss vineyard on such unhospitable mountains? The answer lies in the wines themselves! After tasting the wines of Domaine Beudon, it is clear that Jacky Granges was simply another great man whose genius has been dubbed crazy by those who did not understand him. 
As you might imagine, considering the conditions, production is very small, and the wines are a rare find. Jacky sadly passed away in 2016 from a fatal fall in his vineyard. Despite Jacky's death, his wife and two daughters continue his dream of producing outstanding wines.