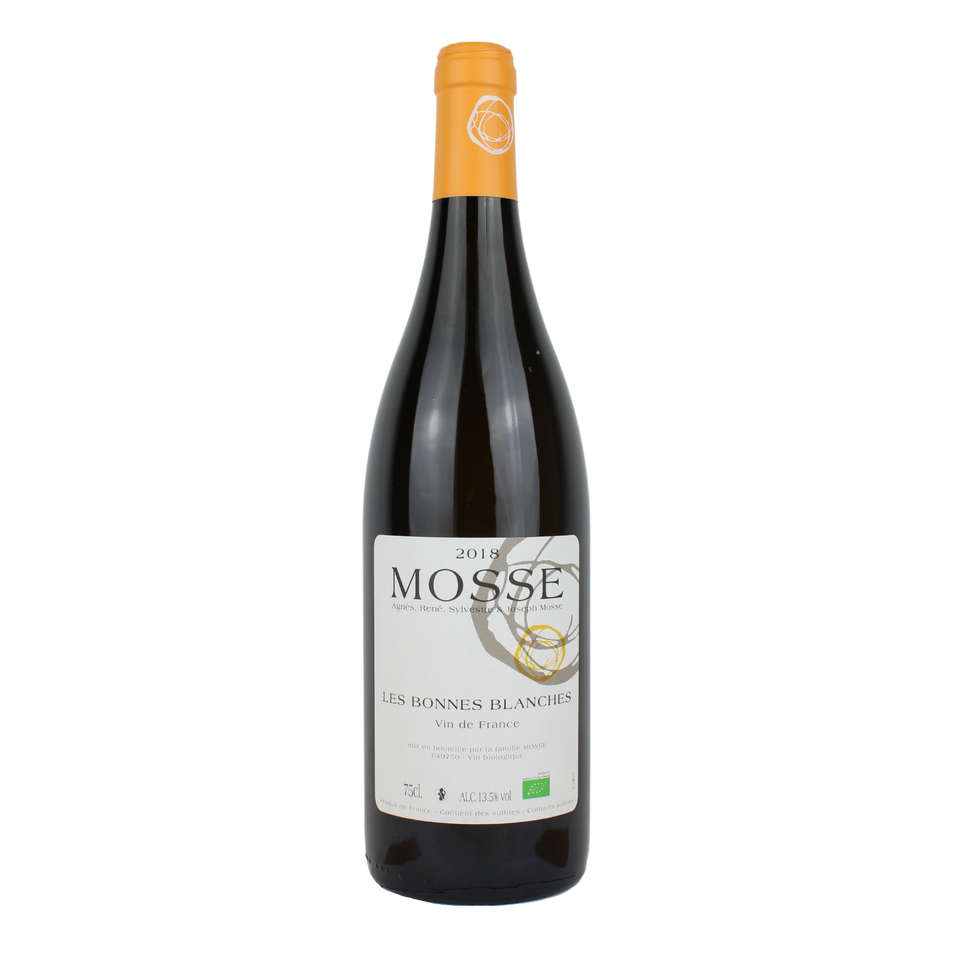 2018 Domaine Mosse Les Bonnes Blanches
09678
WINEMAKER: Agnès, René, Sylvestre & Joseph Mosse
VARIETAL: Chenin Blanc
REGION: Loire Valley, FR
VITICULTURE: Organic/Biodynamic
"René Mosse didn't bother to submit his Bonnes Blanches to the authorities again this year. He knows his wine is good and he knows it will sell so he doesn't need the appellation. He therefore has released it as a Vin de France as so many winemakers are doing these days. Like the Le Rouchefer it is a white wine made from 100% Chenin Blanc. The vines are from a 2.5 hectare plot where the vines are over 35 years old and the yield is very low at only 20 hectolitres per hectare.
The wine is aged in wooden fûts. Grapes are picked by hand on this domaine. This is a very good food wine. The alcohol percentage is 13.5 and there is a very small amount of residual sugar while still finishing dry. This is a stunning example of Chenin Blanc. It displays precision and strength and the spicy notes linger for ages." - Living Wines
Founded in 1999, Domaine Mosse has gathered a serious cult following. Started by Agnès and René, now run by their sons Sylvestre and Joseph, the family tend to their 17 hectares of pristine vineyards in Saint-Lambert-du-Lattay according to organic and biodynamic principles. We're always grateful to receive small quantities of these highly sought-after wines.