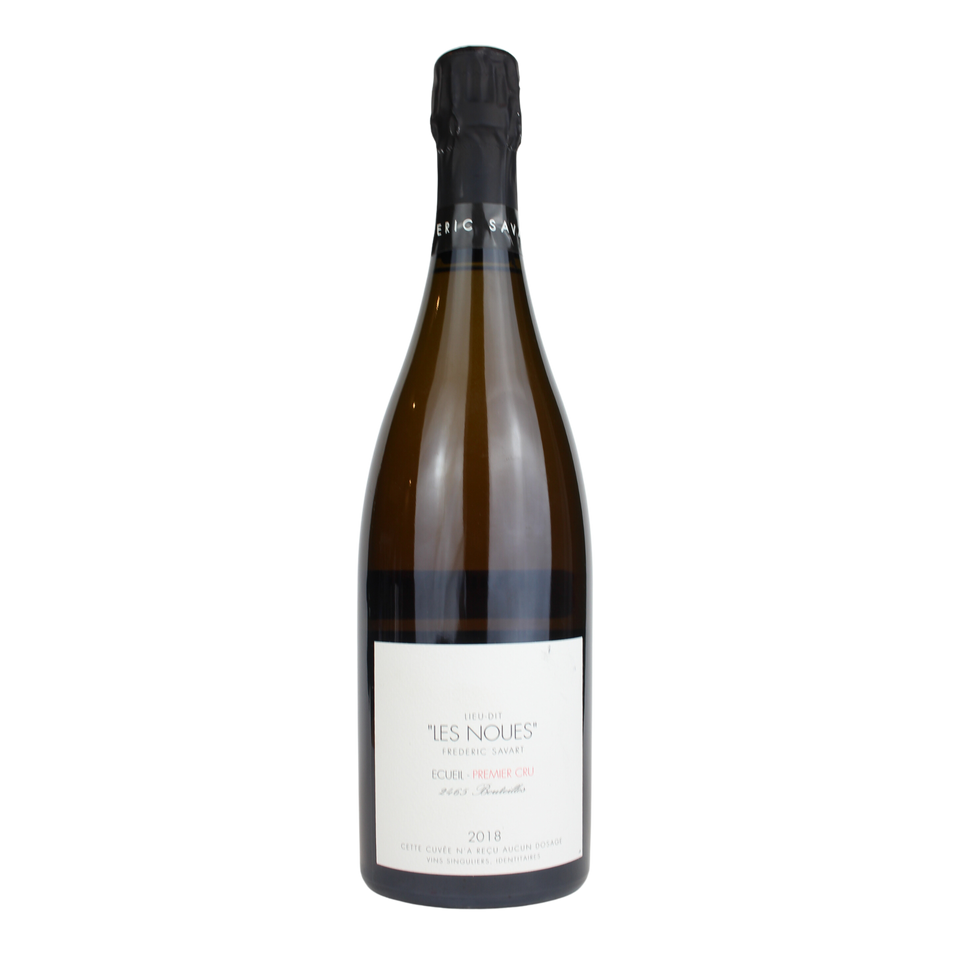 2018 Frederic Savart Les Noues Premier Cru
13245
WINEMAKER: Frédéric Savart
REGION: Champagne, FR
VARIETAL: Pinot Noir
VITICULTURE: Organic
This Blanc de Noirs Champagne comes from the lieu-dit 'Les Noues'. It's an old vine parcel of Pinot Noir located in the village of Ecueil. The wine is aged in stockinger barrels. It carries volume, Pinot intensity with a pure line of fresh acidity. Zero dosage. Pinot perfection.
"Aromas of peach, sweet red berries, peonies and buttery pastry introduce Savart's 2018 Extra Brut Premier Cru Les Noues, a medium to full-bodied, fleshy wine with a sweet core of fruit and a pretty, pillowy mousse. Lively and saline, readers may remember that it's a cuvée produced from a parcel of Pinot Noir vines that used to go into the l'Ouverture cuvée." - William Kelley, The Wine Advocate
Frédéric was born into a family of vignerons, but his real dream was to be a professional footballer. He even signed a youth contract with Stade de Reims, playing as an attacking midfielder, but after meeting the woman who was to become his wife, he refused a potential transfer to another club, and decided to return home to work with his father, Daniel. His philosophy in the vineyards is to prevent disease as much as possible, rather than treat it—towards this end, he prefers a holistic approach, creating an environment within which the plant is better equipped to resist malady on its own.