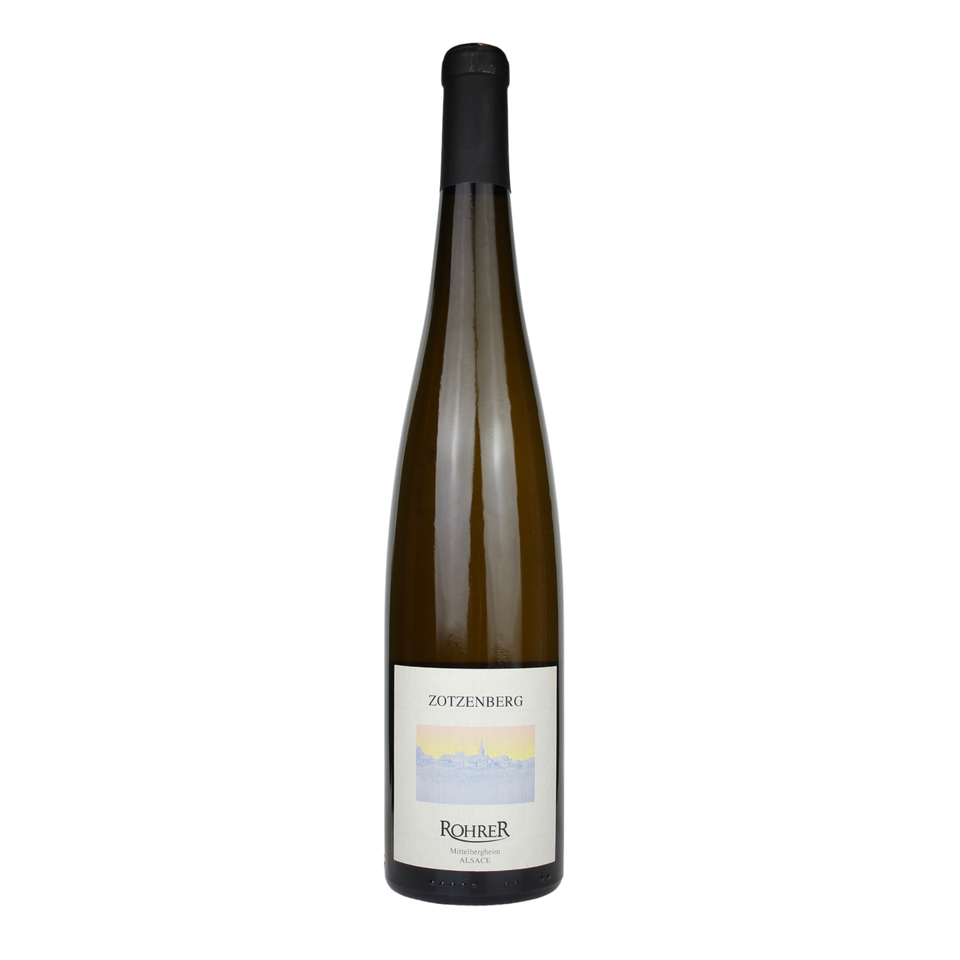 2019 Domaine Rohrer Riesling Grand Cru Zotzenberg
12817
WINEMAKER: André Rohrer
REGION: Alsace, FR
VARIETAL: Riesling
VITICULTURE: Organic/Biodynamic
100% grand cru riesling from Rohrer's tiny 0.18 hectare plot in Zotzenberg. Serious stuff with plenty of time under its belt.
Domaine André Rohrer is based in Mittelbergheim, in the northern part of Alsace region and is run by young and talented Ludovic Rohrer. The Rohrer family have been making wine in the region for eight generations. Today they farm organically and biodynamically across eight hectares of vines including 0.18 hectares in the Grand Cru Zotzenberg.
The Rohrer family became early adopters of sustainable and organic farming methods. In the 1960s Ludovic's grandfather had already stopped the use of herbicide and encouraged herbs to grow between the vines. In the 1980s they ceased the use of all chemical pesticides and finally in 2001, André started the conversion of the Domaine towards organic certification. Today they are certified both organic and biodynamic.