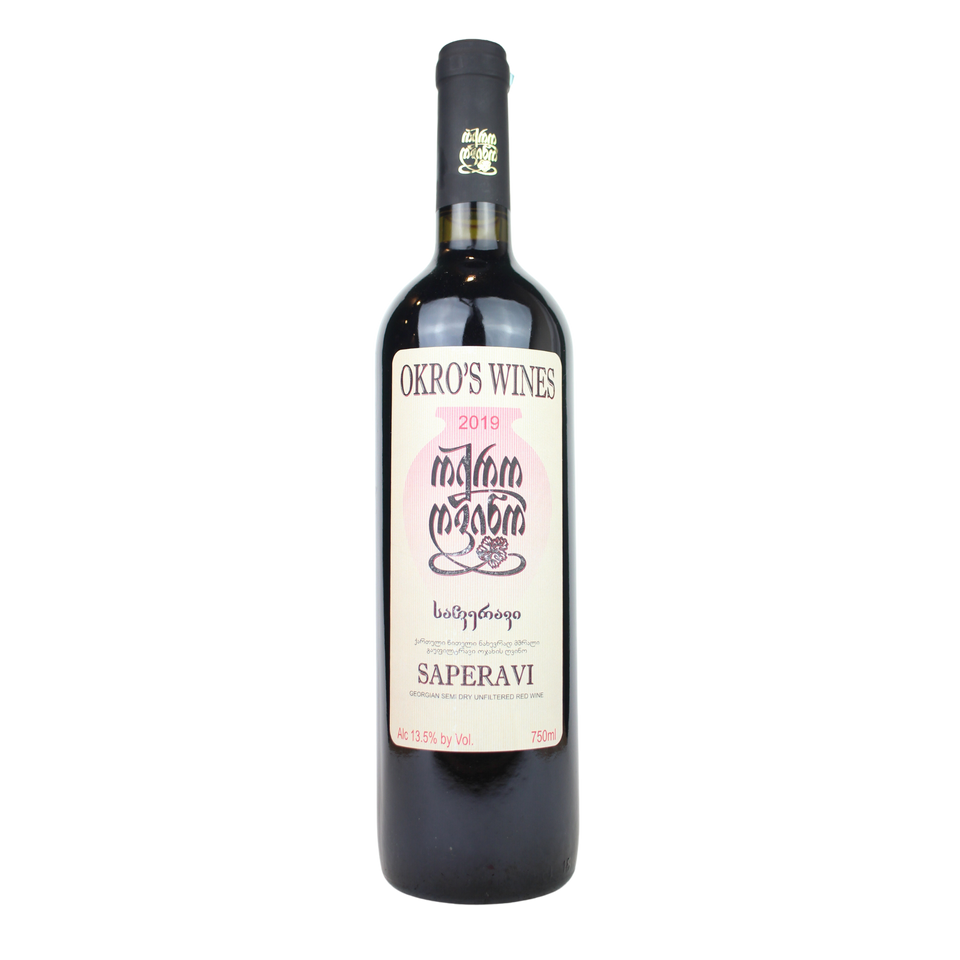 2019 Okro's Wines Saperavi
14265
WINEMAKER: John Okruashvili
REGION: Kakheti, GE
VARIETAL: Saperavi
VITICULTURE: Organic
Founded in 2004 by John Okruashvili, Okro's Wines focuses on producing fine natural wine from regional Eastern Georgian grape varieties. All Okro's wines are made with traditional Georgian techniques, and grapes are harvested organically with no chemical additives. Six Georgian varieties of grapes are grown on Okro's 5.5-hectare estate: Rkatsiteli, Mtsvane, Saperavi, Budeshuri, Tsolikouri, and Tavkveri.
Okro's Wines sits in the mountainous village of Sighnaghi in Georgia's eastern Kakheti region, which is famous for its history and culture of wine production. The fertile Alazani River Valley and the Caucasus Mountains stretch north of the winery, with Georgia's capital Tbilisi 110 kilometers away.
John grew up with John Wurdemann's wife Ketevan (of Pheasant's Tears fame) and it was through this friendship that the idea to start his own winery was formed. He spent the first 5 years experimenting and learning and officially bottled his first wine in 2010. He now crafts some of the most precise and pristine Georgian wines without any additions whatsoever.