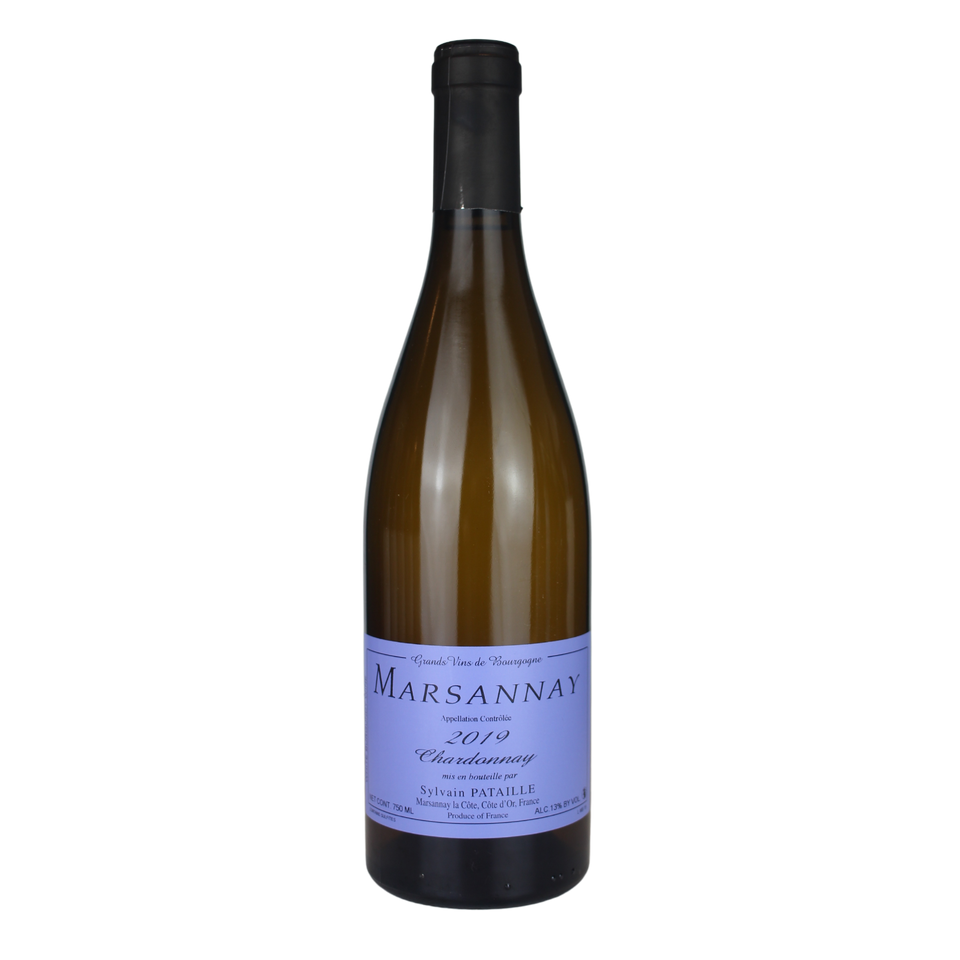 2019 Sylvain Pataille Marsannay
12351
WINEMAKER: Sylvain Pataille
REGION: Burgundy, FR
VARIETAL: Chardonnay
VITICULTURE: Certified Organic/Biodynamic
This Marsannay Villages comes from five parcels including Les Larreys, Clos du Roy and En Blungey, as well as fruit from newly planted vines in Couchée. The oldest vines in the cuvée date from 1949. It's fermented and aged for 18 months in 600-litre barrels, and Pataille uses a little new oak. It opens compact and smoky before unfurling in fleshy layers of nectarine and creamy citrus, while the palate offers a terrific balance of freshness and flesh. Overall, it's a complex and expressive wine with a lovely, precise finish. Punches well above its appellation.
By the time Pataille had reached his mid-teens, he had started working vintages on the Côte and enrolled at Beaune's Lycée Viticole. Here, he shared a classroom with Benjamin Leroux, Olivier Lamy, Nicolas Rossignol and Pierre-Yves Colin—how we would love to have been a fly on the wall at this school! While Lamy returned to his family Domaine in Saint Aubin and Leroux took off to Oregon, Pataille moved to Bordeaux to continue his studies. Here he met Kyriakos Kynigopoulos, who took the precocious talent back to Burgundy to help him at Burgundia Oenology in Beaune.
In the cellar, whole-cluster vinification (where it makes sense), natural ferments, extended macerations, very low sulphur use, and long maturations are the basics of Pataille's approach. He uses an old vertical press, inherited from his grandfather, that presses very slowly over six to eight hours and is used for both whites and reds. Pataille describes his approach in the cellar as the "new old style".
Pataille has been co-opted under the natural banner, regardless of whether he is comfortable with the dogma and the company that this entails—and he isn't comfortable. Pataille tells us he has no interest in badges, and while his aim is to use as little sulphur as possible—hardly controversial for a grower at this level—it takes a great deal of work in the vineyard and cellar to ensure that he can work this way.