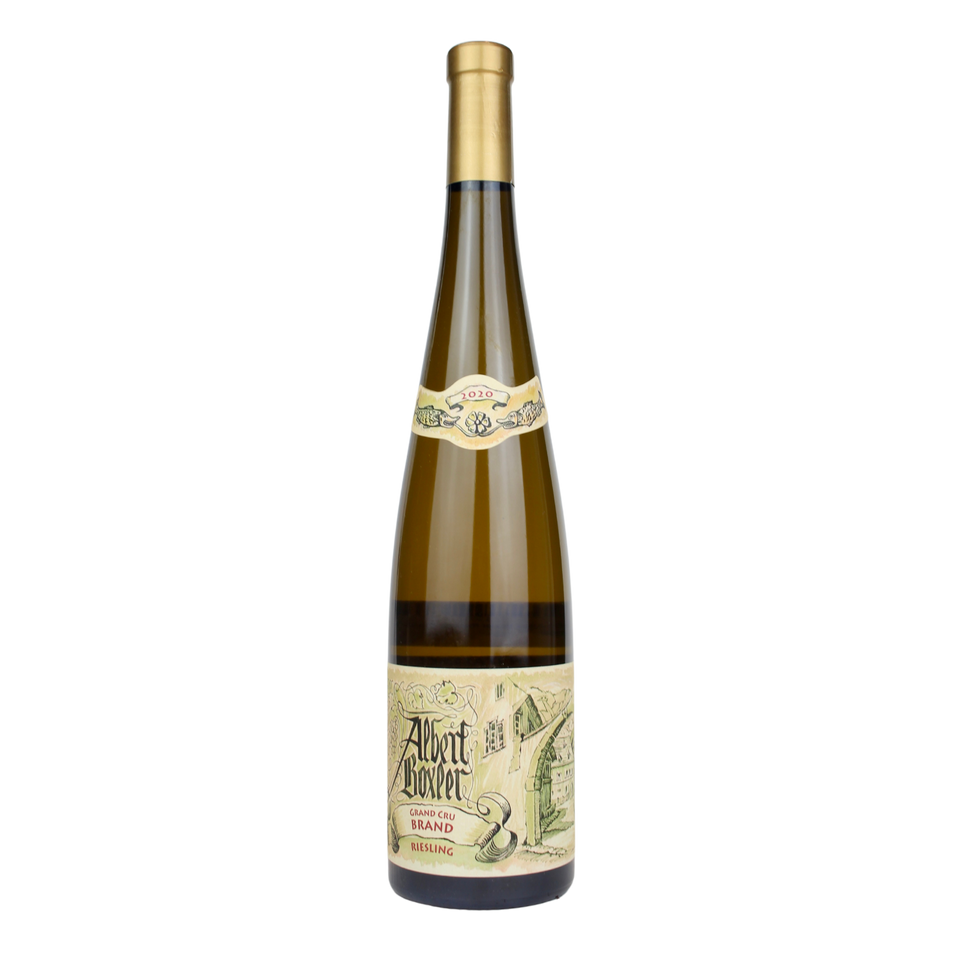 2020 Albert Boxler Riesling Grand Cru Brand
13057
WINEMAKER: Albert & Jean Boxler
REGION: Alsace, FR
VARIETAL: Riesling
VITICULTURE: Organic
40 year old vines on the gentle slope of Brand. Also granite. "Brand is one of the great Alsace grand cru sites. In Jean Boxler's hands, this famous granite site does not disappoint. Compared to its cellar neighbours, it is usually the most forward and approachable of the Boxler grands crus. The 2020 has a heightened minerality, with tension on the nose, and enticing orange blossom notes. The palate bursts with fresh clementine juice and a sumptuous weight. Perfectly balanced, and capable of reaching a fine old age."
Domaine Albert Boxler is an artisanal, father-and-son-owned winery located in the mountain town of Niedermorschwihr, just 20 minutes to west of Colmar. Due to the estate's superior terroir – it is situated at the same elevation as all the better grand cru sites in Alsace – as well as to restricted yields, Domaine Boxler produces wines of the very highest quality. Encompassing some 13 hectares, the estate averages an annual production of 60,000 bottles.
When asked about the style of his wines, the young Jean Boxler invariably responds, "that's what the vintage produced." Jean doesn't work to craft the wines to a particular level of sweetness, and the wines are left to ferment at their own pace. Accordingly, Boxler wines are a reflection of the vineyards from which they are sourced and of the year in which they were harvested.