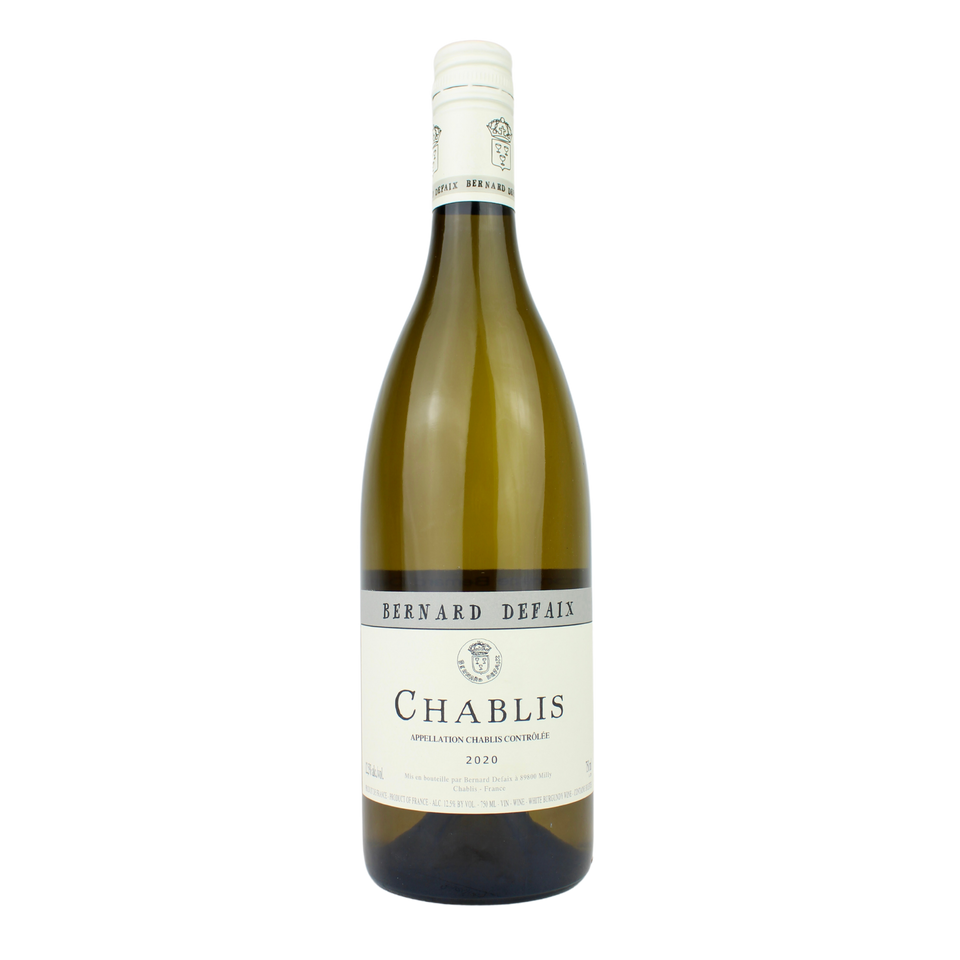 2020 Bernard Defaix Chablis
11390
VARIETAL: Chardonnay
REGION: Burgundy, FR
VITICULTURE: Certified Organic
WINEMAKER: Sylvain & Didier Defaix
Defaix's Chablis villages is drawn from four parcels of mature, 30-plus-year-old vines situated around Milly and Poinchy, on the left bank of the Serein River. The wine was fermented wild and aged on fine lees for 10 months in glass-lined tanks.
The older vines and organically tended vineyards here translate more character, refinement, and classical restraint—not to mention supersized minerality and ozone salinity. There is even more Chablisien detail this year. The texture is succulent, with the rippling splendour of stone fruit and citrus-skin zestiness to go with its charged acidity and jangle of minerals. The three Ps: power, poise, and persistence. A super villages.
Following the extraordinary 2018 and 2019 vintages, and despite another early harvest, 2020 has seen a return to a style verging on the classical mould. Defaix explains that nothing arrived in the winery above 13.5 degrees, and the pHs looked closer to those of 2017 than the previous two years. Another point of contrast was the relatively high levels of malic acid, bringing taut backbone to what is otherwise a (coolly) ripe vintage.