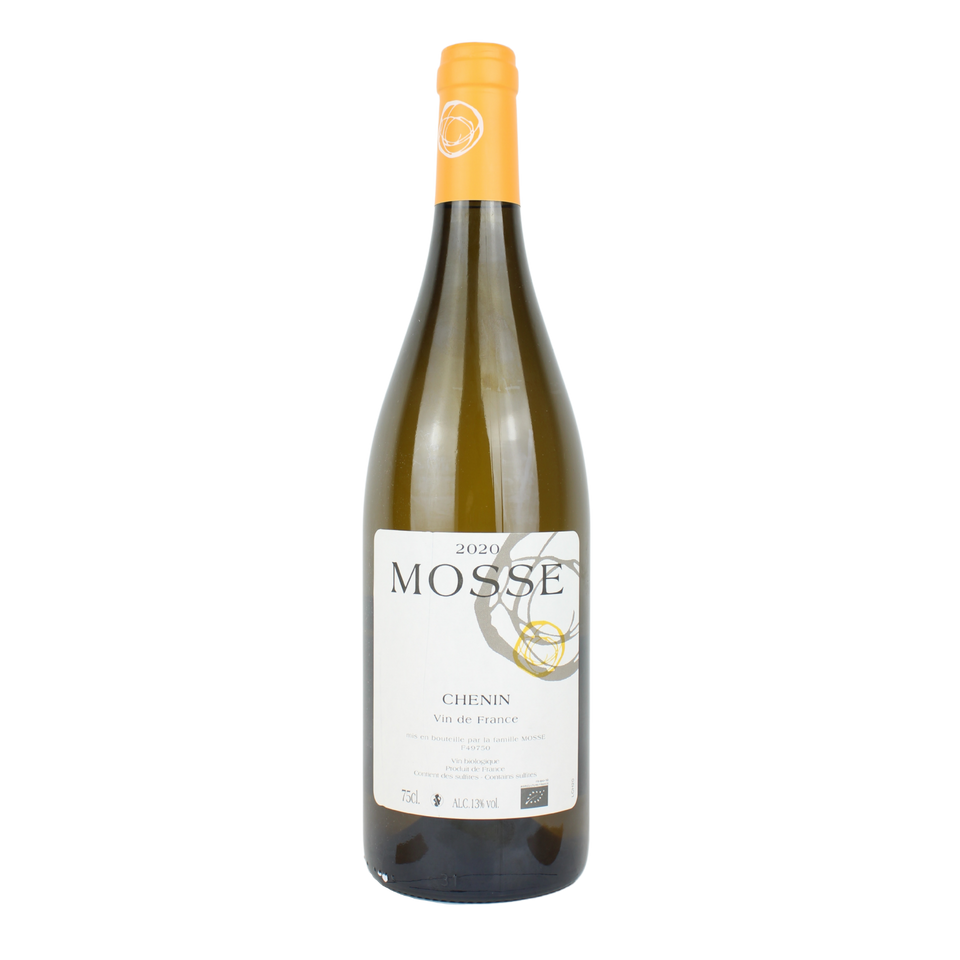 2020 Domaine Mosse Chenin
09702
WINEMAKER: Agnès, René, Sylvestre & Joseph Mosse
VARIETAL: Chenin Blanc
REGION: Loire Valley, FR
VITICULTURE: Organic/Biodynamic
"When we opened the first bottle of this cuvée to arrive in Australia we were immediately transported back to the days of the Anjou Blanc and the highly popular Magic of Ju-Ju which so typified the wines of the Mosse family.
These wines are always matured in large wooden barrels that have previously had a few years of use. The result is always a crisp, clean, slightly oxidative wine that lingers on the palate for ages.
This one is particularly good and we think that it will disappear very quickly. It is typical of the Mosse "style" of Chenin Blanc that has made their wines made from this grape so popular throughout the years." - Living Wines
Founded in 1999, Domaine Mosse has gathered a serious cult following. Started by Agnès and René, now run by their sons Sylvestre and Joseph, the family tend to their 17 hectares of pristine vineyards in Saint-Lambert-du-Lattay according to organic and biodynamic principles. We're always grateful to receive small quantities of these highly sought-after wines.