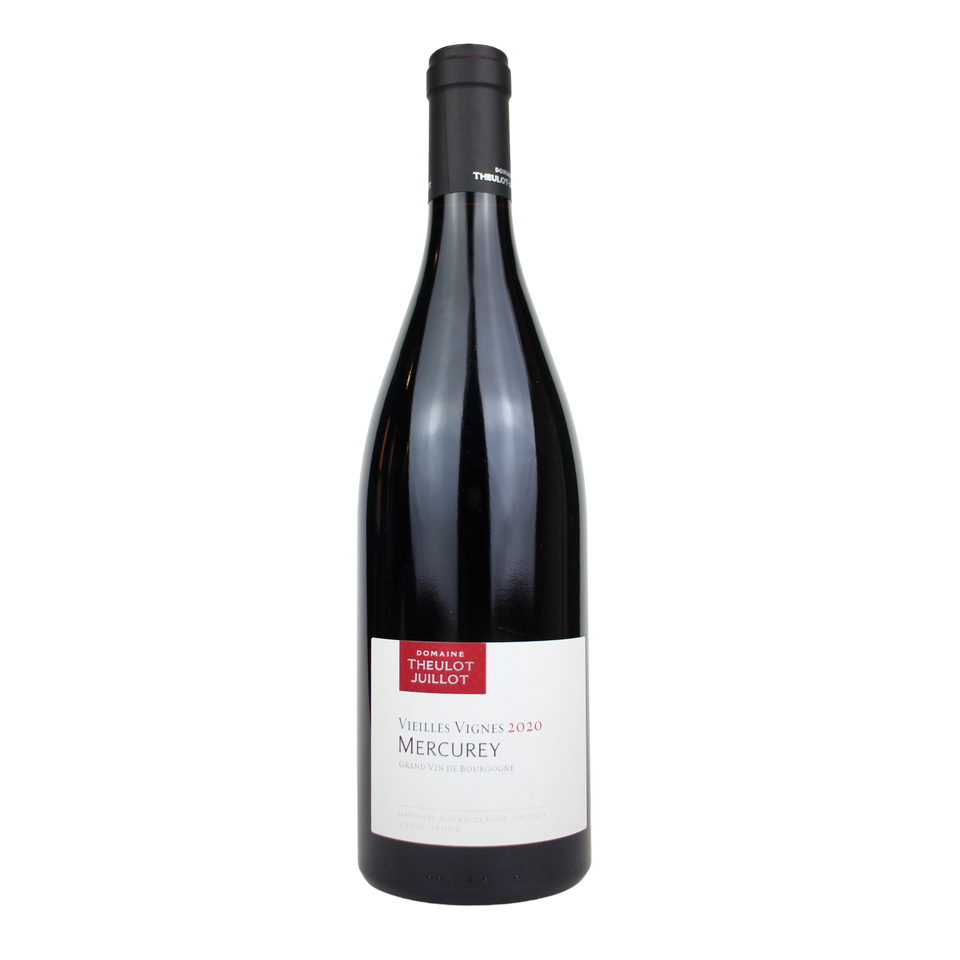 2020 Domaine Theulot Juillot Mercurey Vieilles Vignes Rouge
13893
WINEMAKER: Nathalie Theulot
REGION: Burgundy, FR
VARIETAL: Pinot Noir
VITICULTURE: Organic
This old-vine cuvée is drawn from three lieux-dits, with an average age a shade over 50 years. Les Montelons sits at the top of the Mercurey slope at 300 metres on beige marl, bringing tightly packed fruit and freshness. Sheltered from the wind in the centre of the village, Le Clos Laurent brings earthiness and opulent dark fruit, while Les Vaux, in a deep valley to the north of the town at around 250 metres, provides both density and bite. The sum of the parts is Mercurey's answer to Gevrey-Chambertin. Everything is destemmed in the winery, and most of the wine spends 12 months in barrel (around 20% new) with a small proportion remaining in tank for this vintage.
It jumps out of the glass with deep bramble and summer berry fruits touched by warm spices. The palate is well-tuned, balancing vibrant, juicy fruit with energy and tang, chalky texture and slightly chewy (if elegant) tannins. It finishes long with a sappy/savoury note joining the generous flow of sweet fruit. In sum, a very pure and finessed expression of Mercurey Pinot and, incredible value.
Domaine Theulot Juillot (pronounced "tew-lo jwee-yo") traces its roots back to the early 20th century, when Marguerite and Emile Juillot arrived in Mercurey, plucking out six parcels in the sweet spot of its 'golden crescent', the croissant-shaped band of hillsides directly north of the village. The pair clearly had a nose for quality, and all those vineyards would go on be classified as Premier Cru after the Mercurey AOC was created in 1936. Nathalie tells us, with some pride, that her grandparents were considered iconoclasts of their day. Not only did they recognise the benefit of improving their vineyards' genetic material, but Domaine Emile Juillot was also one of the first in the post-war period to bottle and market the domaine wines directly.