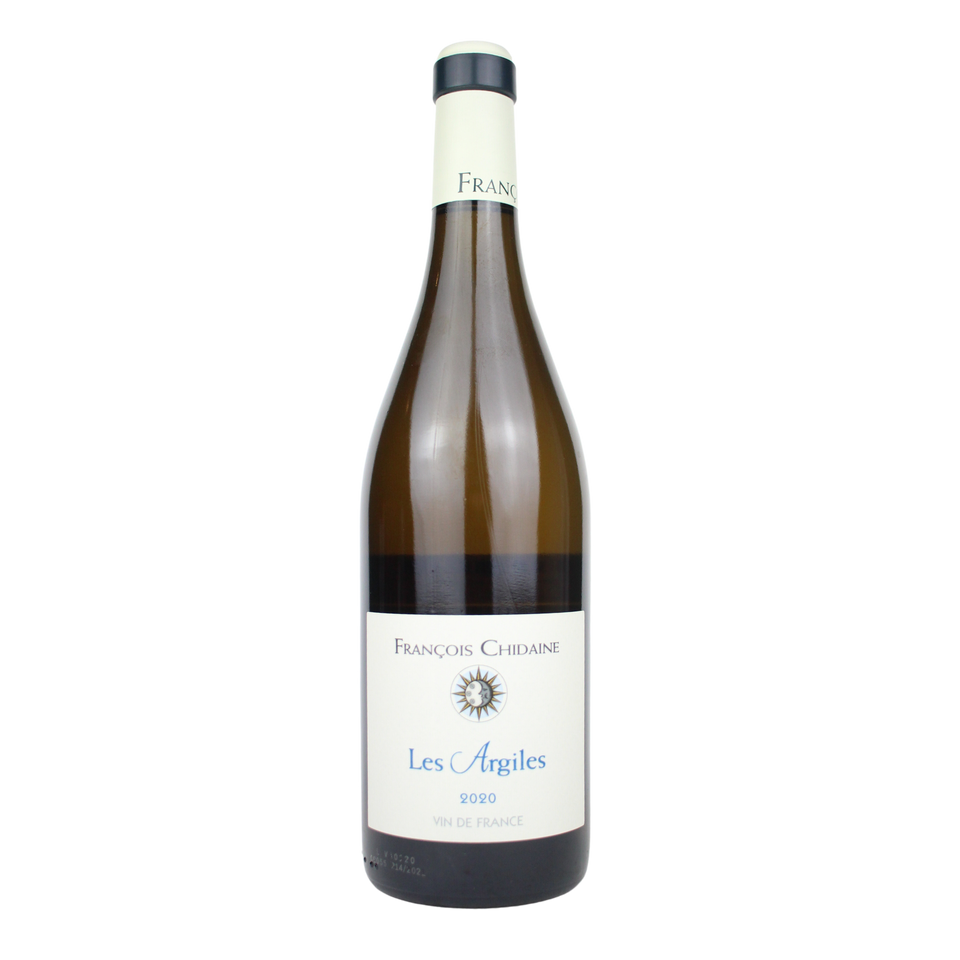 2020 François Chidaine Les Argiles
13982
WINEMAKER: François Chidaine
REGION: Loire Valley, FR
VARIETAL: Chenin Blanc
VITICULTURE: Organic/Biodynamic
The first thing to know is that the wines are not the super racy styles that many will associate with the domaine. Instead, they are powerful, supple and almost statuesque Chenin Blancs, whose character is built, to quote François: "not on acidity, but on magnificent fruit and the structure and freshness from the grape's thick skins". How Chidaine has achieved such balance from an August harvest is remarkable. But I guess that's what great growers do, right? While rich in mouthcoating extract, Chidaine has coaxed incredible poise through the rumble of ripe acidity and clap of phenolic tension. François used the word "dramatic" to describe his wines from this year and he, for one, was making no apologies about the depth and power of the vintage—quite the opposite, in fact. For us, these are simply a gorgeous, radiant set of wines; long, limpid and pristine with lingering freshness and mineral qualities. And they will age well, too—10 to 15 years would be our estimate.
Most readers will already know that although this wine is 100% from Vouvray, it is not permitted to be labelled as such because it is fermented and aged across the river in Montlouis. It's therefore labelled as Vin de France, a change in circumstance that has not bothered Chidaine's clients one jot. | As always, this magnificent bottling is drawn from a series of clay-rich Vouvray sites (argiles = clay) that surround the Clos Baudoin. These include L'Espagnole, La Chatterie, L'Homme, La Reugnières and Le Haut Lieu (of Huet fame). Set away from the river, these sites are mostly populated with 40-year-old bush vines, which grow on deep, chalky clay over a subsoil of limestone. All these vineyards are managed biodynamically and with regenerative agriculture. Les Argiles is hand-harvested with multiple passes through the vineyards. Fermentation occurs with indigenous yeasts and aging is on lees in 600L demi-muids for around 11 months.
The combination of a warm and dry vintage with Chidaine's precise, old-school winemaking has conveyed a predictably top-flight Chenin Blanc. The first rule of Les Argiles 2020: big is beautiful. A powerful surge of flavour leaps from the glass, with pêche de vigne, white honey and orange citrus at the forefront. The palate is dense and succulent with those rich flavours toned by sappy acidity and thunderclap of phenolic energy. This is flat out gorgeous; Les Argiles on steroids (without the side-affects).