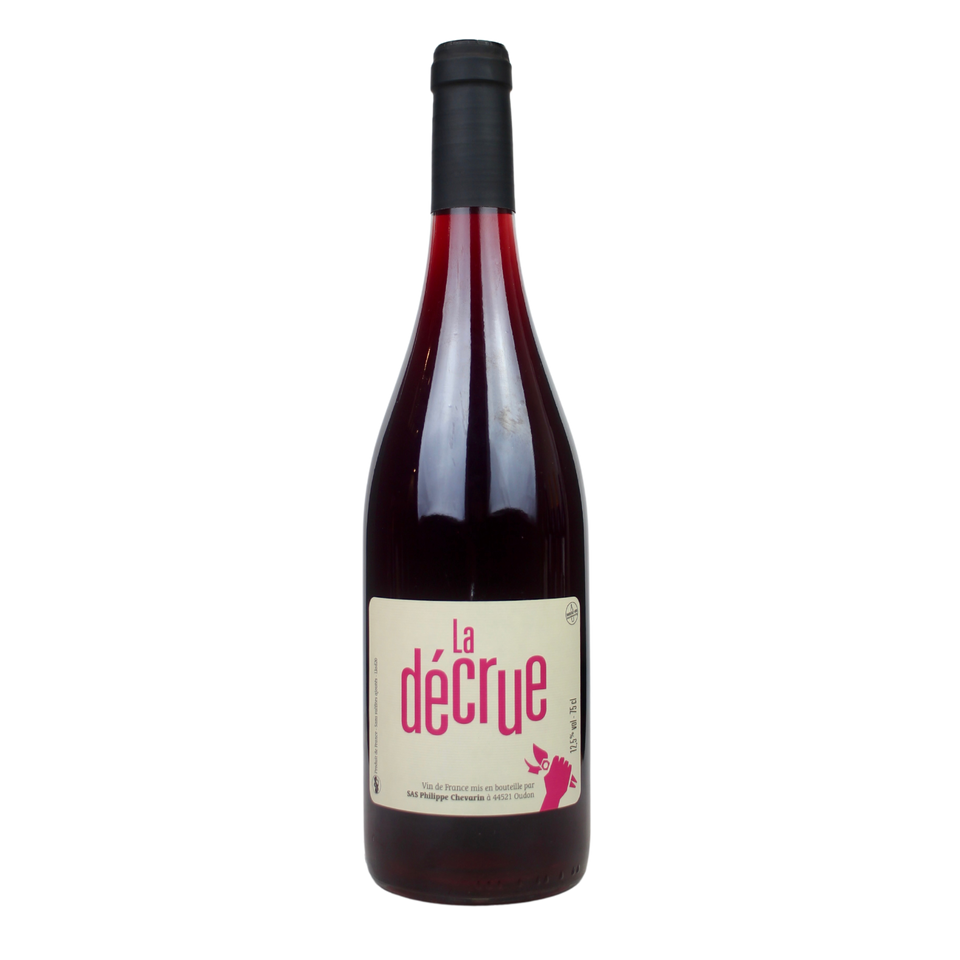 2020 Philippe Chevarin La Décrue
12986
WINEMAKER: Philippe Chevarin
REGION: Loire Valley, FR
VARIETAL: Gamay, Gamay Teinturier
VITICULTURE: Organic
Don't let the colour fool you, this is a bright, fresh springtime red, built for chill. Direct press gamay and gamay teinturier (hence the deeper hue). Juicy, a little wild, bright red fruits, minerality and freshness in spades. Zero adds.
For a little over 20 years Philippe Chevarin was an audio engineer, touring the world focused on live music. Bigger events and a grueling schedule meant it was time for a change. He was introduced to Rene Mosse & Pierre Olivier Bonhomme via family friend Thierry Puzelat, and he was instantly inspired. He enrolled to study viticulture and oenology and took on a two-year placement staging with Jacques and Agnes Carroget of Domaine de la Paonnerie. Jacques became a mentor to Philippe and assisted him in finding old vineyards of his own in the area.
In 2014 Philippe began working with 2.8 hectares of vines. For this first harvest he sold the fruit to Rene Mosse and Pierre-Olivier Bonhomme. 2015 would be the first vintage he undertook the vineyard work full-time, and the first year processing the grapes and bottling the wine under his own label. He now works 5.3ha of vines in and around Oudon, this small hamlet is classified as Coteaux d'Ancenis and lies between Nantes and Angers.