2021 Arnot-Roberts Trout Gulch Chardonnay
13117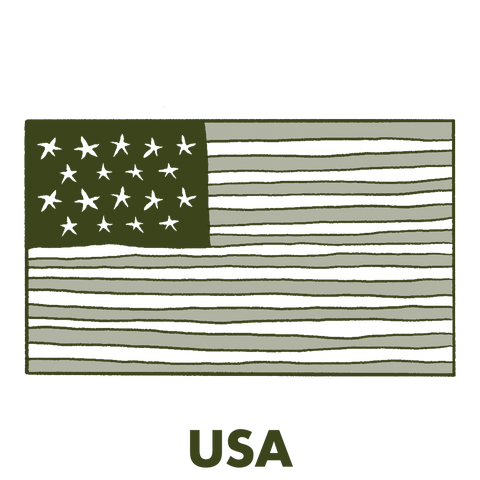 WINEMAKER: Duncan Arnot Meyers & Nathan Lee Roberts
REGION: California, USA
VARIETAL: Chardonnay
VITICULTURE: Organic
The Trout Gulch Vineyard is tucked within a dark and forested coastal canyon at 600' above the sleepy village of Aptos, about 4 miles from the ocean in Santa Cruz County. This beautiful and pioneering site was planted by Bernard Turgeon in 1980 to the old Wente clone of Chardonnay, which is considered by many to be the heritage selection of Chardonnay in California. As with many of our sites, Trout Gulch lies at the absolute edge of ripening potential for the grape variety. We feel fortunate for the visionary farmers that planted vines in such marginal locations when we were children, so that we have the honor of working with them now in our adulthood. The soils in this cool site are fine sandy loam and the vines are carefully tended by Richard Alfaro and his top-notch crew. Harvest at Trout Gulch often stretches until mid-October and this long, slow growing season results in wines that are high in natural acidity, strong minerality, and have notable salinity on the palate. We are excited to work with such a special site and think the Chardonnays we have produced so far from this plot will age well in the cellar for years to come.
Since foundation 2001, Arnot-Roberts has been one of the most progressive and revolutionary producers on the California landscape. Initially their focus was just on making great Californian wines, but when the cool 2005 vintage gave them wines in a more austere, high acid style than the region was used to, Nathan and Duncan reacted completely differently to practically everyone else in California – they loved them and decided to pursue lower ripeness levels and higher acidity in all of their wines henceforth.
Their focus shifted to the best cool climate sites they could find, most of which were struggling to sell their fruit due to the obsession with high sugar levels that was pervasive at the time. Vineyards like Clary Ranch, Fellom Ranch, Luchsinger and Griffin's Lair are lauded today, but not long ago it was only Nathan and Duncan that wanted their fruit. 
Winemaking at Arnot-Roberts borrows from both the old world and new. While each wine gets its own regime, the general technique is decidedly low-tech, and includes indigenous fermentations, little or no new wood, and whole-cluster inclusion for the red wines. Intervention is minimal - just a conscientious addition of SO2 prior to bottling.