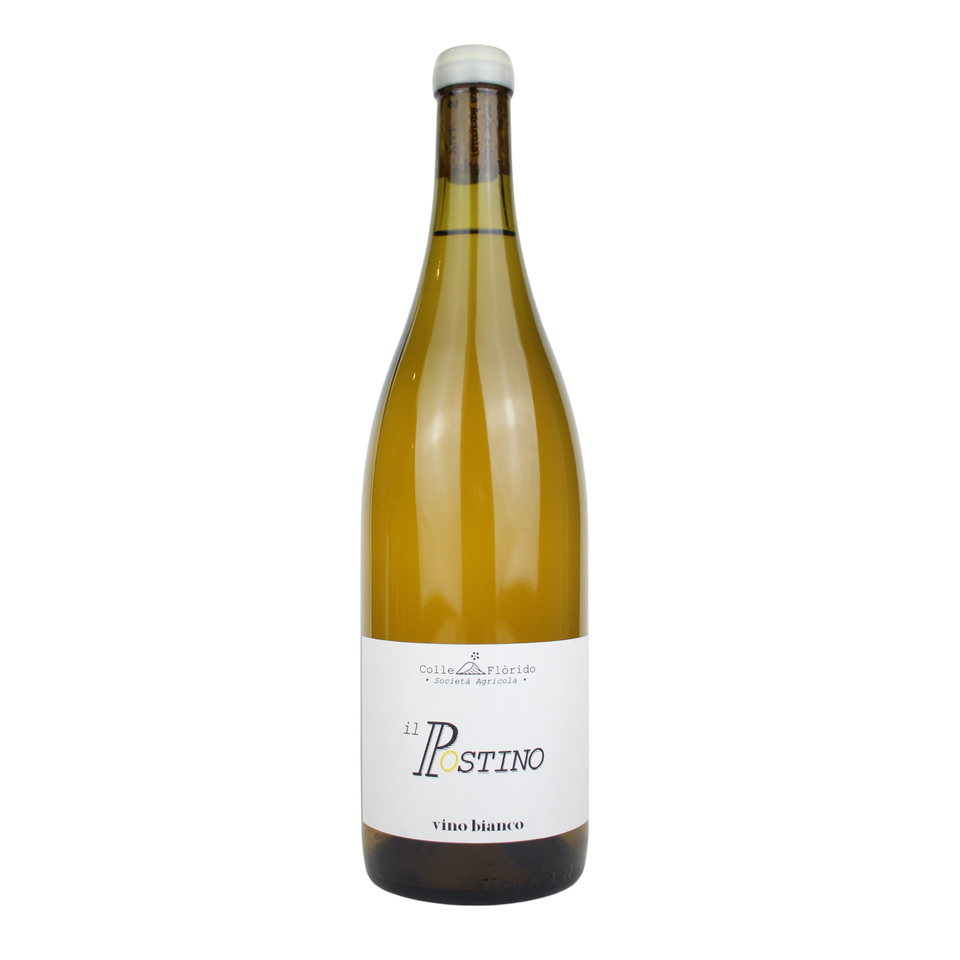 2021 Colle Florido Il Postino
14017
WINEMAKER: Andrea & Daniela Ugolotti
REGION: Abruzzo, IT
VARIETAL: Trebbiano
VITICULTURE: Organic
Il Postino gets the name from a 25 years old vineyard, which once belong to the town postman. The grapes are carefully selected and fermented with native yeasts in stainless steel. No temperature control and minimum if not racking. The wine aged in old barriques. Bottled the following spring with minimal SO2 added.
Wine still in its early stage, but its power and richness are already evident, as always well balanced by the precise acid structure. Slightly vegetal notes, aromatic herbs, some stone fruits and great 'stoney' mineral finish.
Colle Florido is situated in Abruzzo, the greenest region in Europe, as almost half of its territory, is set as national parks and protected nature reserves. About 20 minutes drive inland, leaving behind the main coastal city of Pescara and the Adriatic sea, Andrea Ugolotti and his wife Daniela, found the perfect place for their farm and family. The winery is situated on top of a hill, just outside the little town of Pianella, around 250 metres above the sea level.
Andrea, originally from Parma, before settling in Abruzzo, was a respected sommelier. He worked for many Michelin starred restaurants (Dal Pescatore, L'oustau de Baumaniere, and Le Bricourt to mention some), travelling between Italy, France, England and Scotland, leaving behind great professionally and reputation. After many years of high standard services, he decide to abandon the restaurant world and move to Montalcino, with the aim to reconnect himself to the land, learn how to farm and ultimately to be able to make great wines. He established great relationships with Gianfranco Soldera and Marino Colleoni. The last one also brought him to take part of the Vinnatur environment, giving him the chance to meet many other producers and create new relationships.