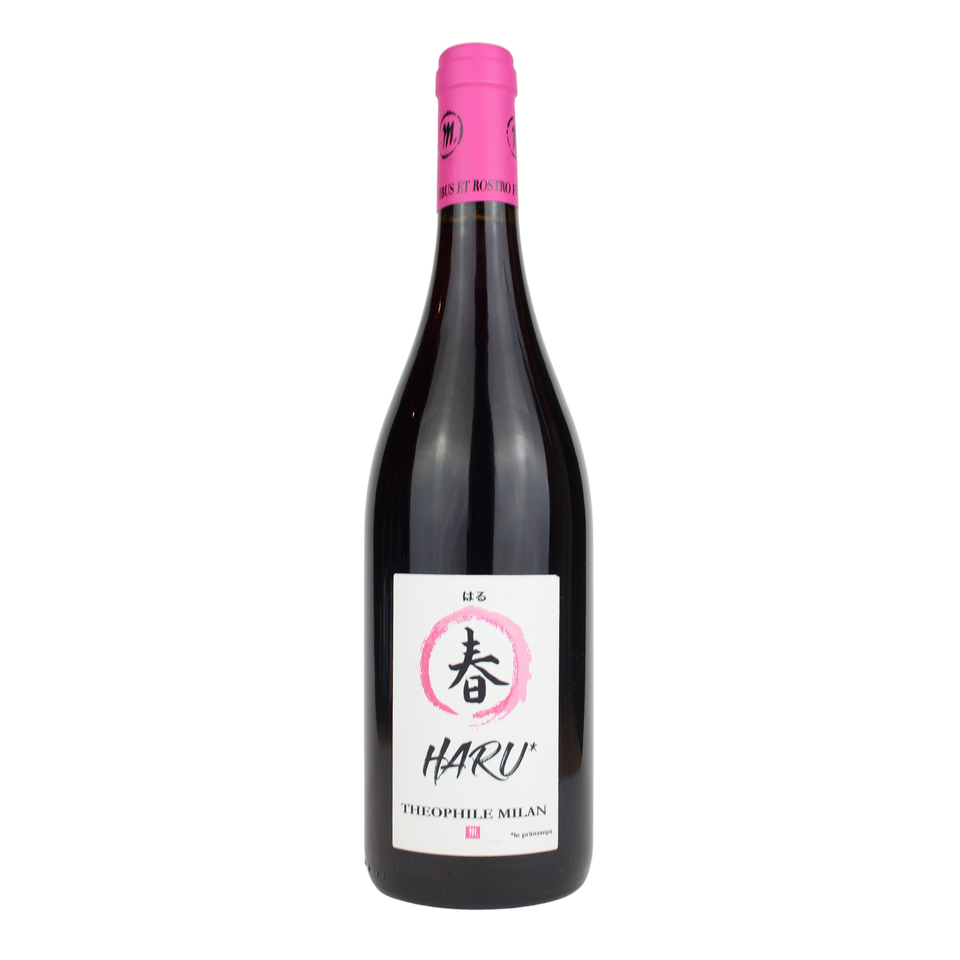 2021 Domaine Milan Haru Rouge
12935
WINEMAKER: Henri & Théo Milan
REGION: Provence, FR
VARIETAL: Grenache, Syrah, Carignan
VITICULTURE: Organic
"This new cuvée from the Milan family is a delightful, light red wine made from Syrah, Carignan and Grenache. This one was also made by Theo Milan and the influence of Japan on him shines through with the name Haru heralding the onset of spring.
The Cabernet Sauvignon (75%) was picked from a vineyard that was planted in the 1970s and underwent carbonic maceration to enhance the drinkability. The Grenache which comprises 25%, underwent classic whole bunch maceration just for 4-5 days to prevent excess extraction. This treatment has resulted in very light tannins and a light colour for a red wine but it is extremely tasty and can be served slightly chilled.
Théo is definitely showing that he has a deft touch with red wines and is not afraid to treat them very gently to produce light, expressive wines that are perfect for drinking at any time of the year and can even be slightly chilled when serving, especially in Australia's oppressive summer heat." - Living Wines
Domaine Milan is a producer of elegant organic wines from Provence and occupies prime real estate in the holiday town of St Remy de Provence. The immaculate vineyards are framed by both suburban estates and the famous nearby Chaîne des Alpilles mountains that provide climatic protection for the vineyards. Here, the gregarious Henri Milan along with his son Théo crafts elegant wines using no chemicals, no additives, no commercial yeasts and, in some cases, no added sulphur.