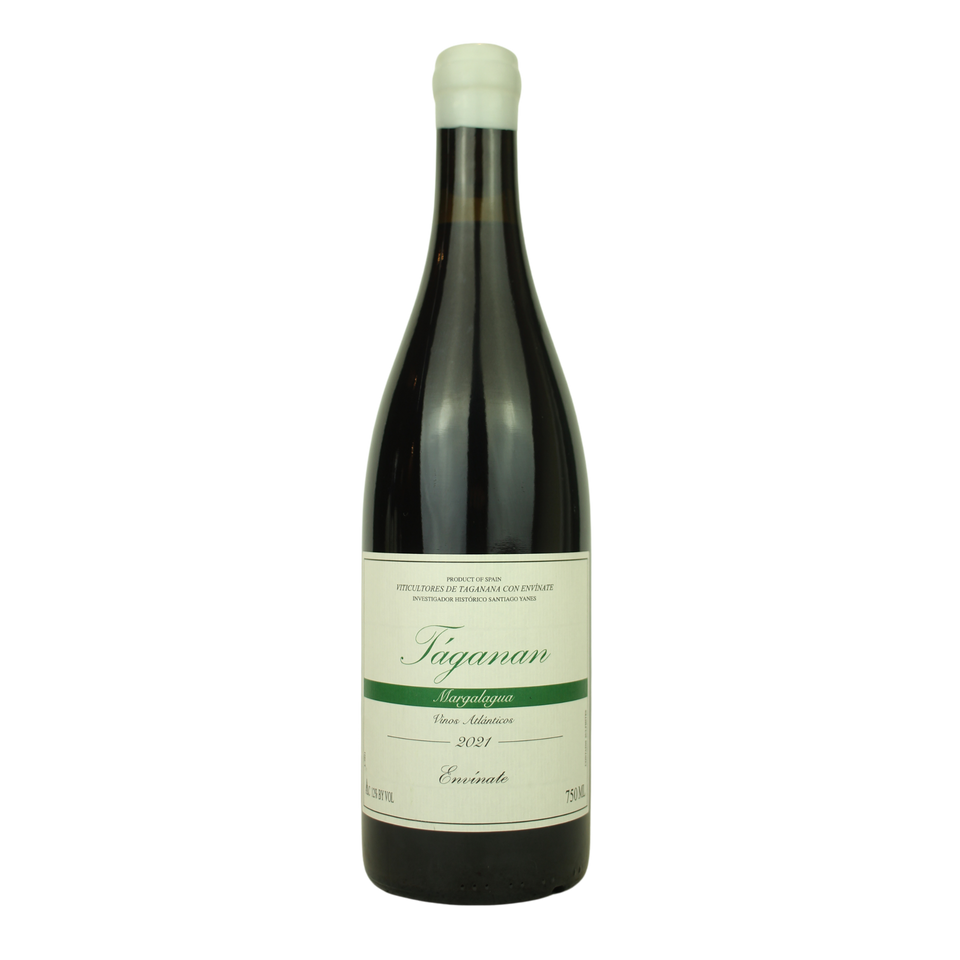 2021 Envínate Taganan Tinto
14948
WINEMAKER: Roberto Santana, José Martínez, Laura Ramos & Alfonso Torrente
REGION: Canary Islands, SP
VARIETY: Listán Prieto, Negramoll
VITICULTURE: Organic
As with the white from this village breaking down soil type and varietal with Taganan Tinto isn't easy; Listan Negro and Negramoll provide the biggest volumes, but Listan Gacho, Mulata, Bastarda, Malvasia Rosado, Listan Prieto all make cameos, as do a significant portion of white grapes. Parcels range from 50-150 year old vines, between 50m-4000m absl. This is super fresh, volcanic but wild and complex. Somewhere between the austerity of Migan and the velveteen Benje Tinto yet with a more pronounced salinity.
Envínate, which literally translates as "Wine Yourself," is the project of four young passionate winemakers: Roberto Santana (based in the Canaries), Jose Martinez (Almansa), Laura Ramos (Murcia) and Alfonso Torrente (Ribeira Sacra). The four met while studying oenology in Alicante in 2005 and formed a collective based on a shared philosophy of wine and a desire to explore the ancient, Atlantic influenced terroirs of western Spain.
In 2008, the group bought their first vineyard in Ribeira Sacra, then took control of vineyards on the north side of Tenerife, and followed with a single patch of Tinta Amarela in Extremadura. Finally, in 2012, the group began working with a site in Almansa, where Jose lives and works, planted to Garnacha Tintorera. In each region, they work old, previously abandoned vineyards, but importantly for a project with such spread, one of the team lives full time in each location, working the vineyards year round. 
Despite the far flung regions, the Envínate group pride themselves on their work in the vines and see themselves as a collective of viticulturalists, rather than travelling winemakers. At the core of the Envínate project is a belief that four things matter in the production of wine: the personality of the site; the character of the vintage; the soul of the people who work amongst the vines; and not fucking around in the winery because that's how you make Coca-Cola.