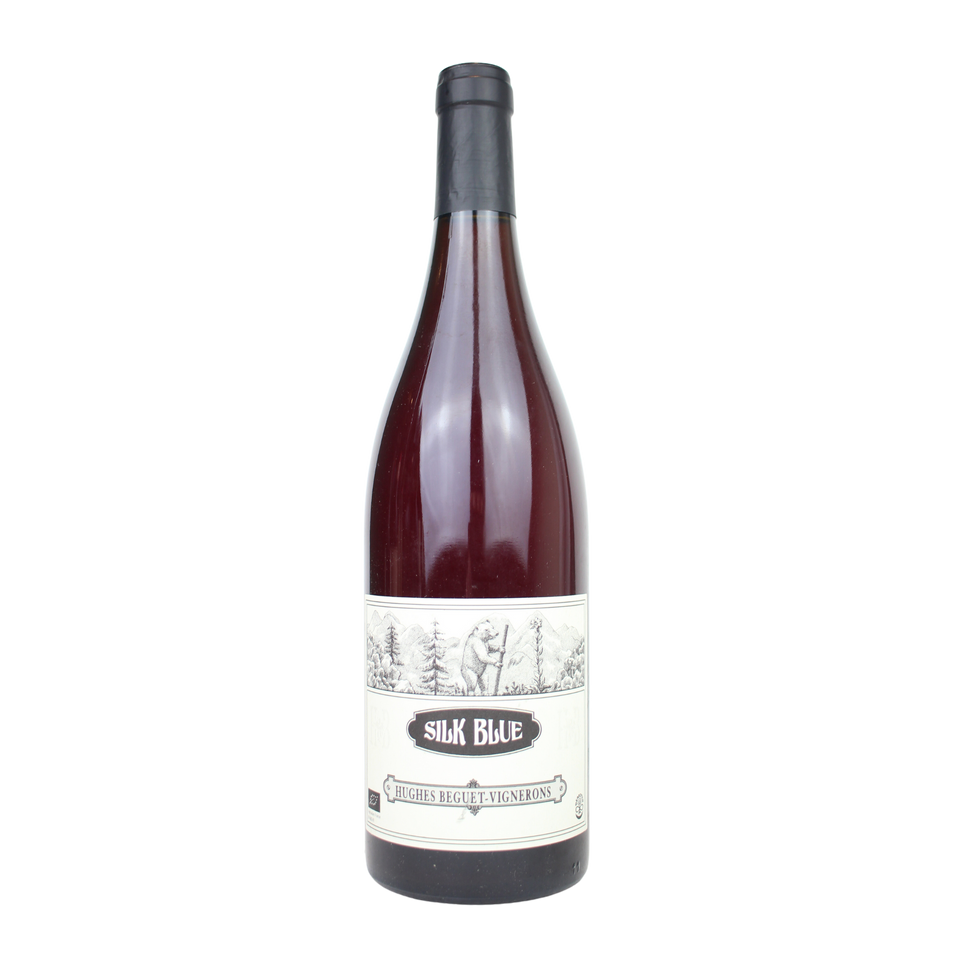 2021 Hughes Béguet Silk Blue
14271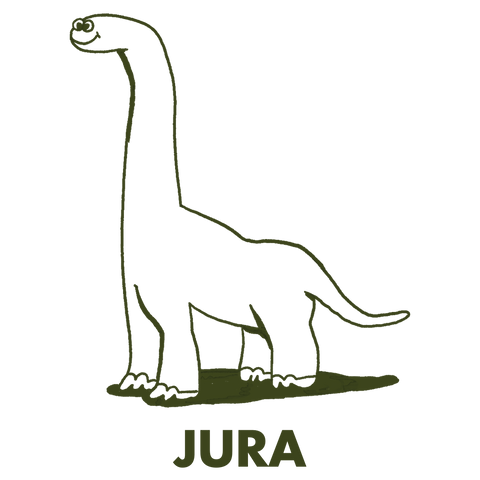 WINEMAKER: Patrice Béguet & Caroline Hughes
REGION: Jura, FR
VARIETAL: Ploussard, Trousseau, Savagnin
VITICULTURE: Organic/Biodynamic
This wine consists of 80% Ploussard, 15% Trousseau and 5% Savagnin. It is manual harvested and half undergoes natural whole bunch fermentation, the other half a long 6 month maceration in old oak barrels. The wine is put into stainless and acacia, blended and bottled without filtration and no sulphites are added at any stage.
Loaded with juicy cranberries, ozone and damp forest. VA floral lifts and savoury with flecks of spice and jurassic acidity tying it all together. Leathery grip with the barest puff of carbonic making it glide over the palate effortlessly. Beautiful.
Patrice Béguet, born in the Jura, gave up Paris city life and returned to the Jura countryside with his wife, Caroline Hughes. They purchased heritage vineyards on great terroir, and set up a small winery under their house in Mesnay adopting sustainable viticulture practices and winemaking techniques. They own 4.5 hectares of vineyard in the AOC Arbois appellation at over 300 metres above sea level, including one of the most coveted slopes of Arbois, Les Corvées, and a parcel on the famed Côte de Feule vineyards in Pupillin amongst others. The vines are typically 40 years old.
Patrice has an environmentalist bent, sowing wild flowers, leguminous plants and cereals between vineyard rows. He works his vineyards biodynamically, applying yarrow, nettle, dandelion, chamomile and meadowsweet preparations. So committed to this lifestyle, he meticulously sources biodynamic straw for his straw wine and even an ancient breed of Alpine sheep graze on indigenous grasses between vines in the winter. Patrice has a focus on diversity in his vineyards with lots of native fruits surrounding the vines and beehives strategically placed at the bottom of vineyard slopes.