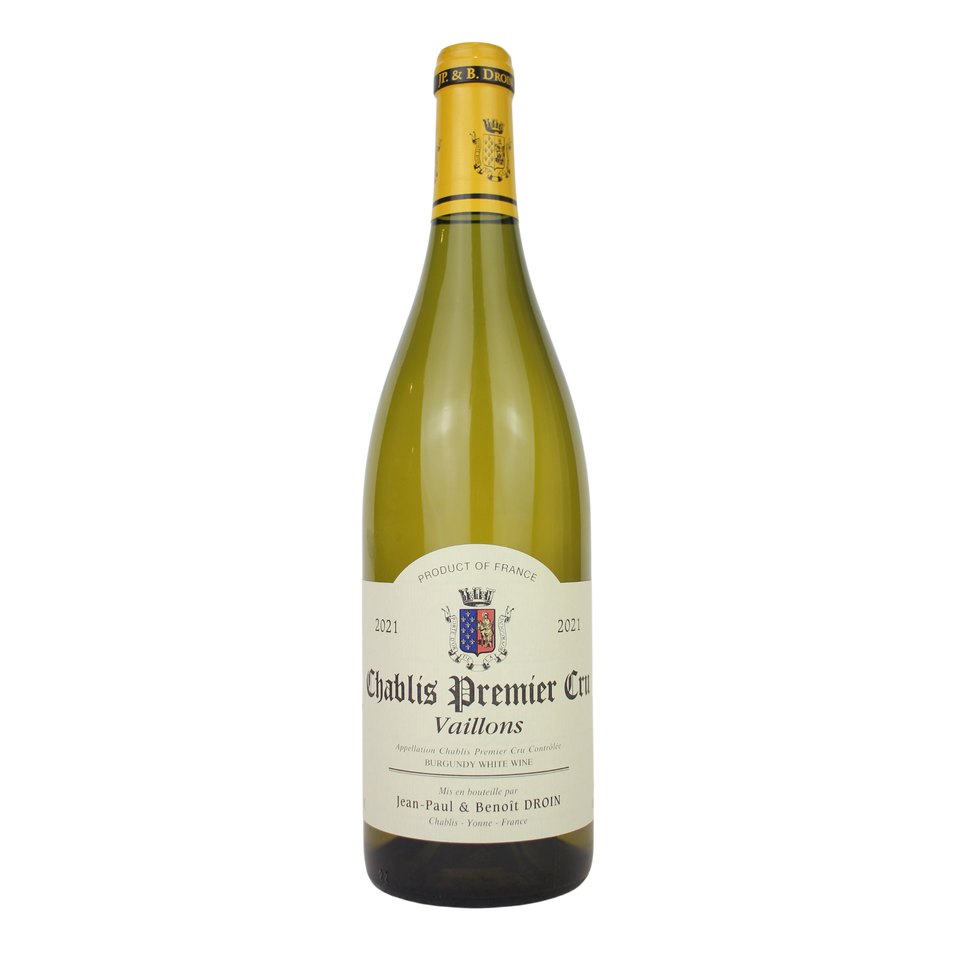 2021 Jean-Paul & Benoît Droin Chablis 1er Cru Vaillons
14229
WINEMAKER: Jean-Paul & Benoît Droin
REGION: Burgundy, FR
VARIETAL: Chardonnay
VITICULTURE: Organic
RARE. The Droin family is one of the oldest wine producing families in Chablis with over 5 centuries of wine production. They have been influential in the success of the appellation by helping to establish and actively participate in its various associations and regulatory bodies over recent times. Today the family domaine is managed by Benoît Droin, the 14th generation. With their longevity in the area, the Droins have certainly had enough time to identify the best vineyards of Chablis. They currently own 25 hectares of vines and arguably the best family owned portfolio of vineyard holdings in the region, with superbly sited parcels in 7 of the top Premier Crus and 5 Grand Crus.
Benoît now runs the vineyards and cellar, carefully watching every stage of production. He is not 'bio' but says he is very close using only a minimum of treatments for mildew. Production follows the traditional practices of the region although the domaine was one of the first to return to aging in oak in the 1980s. Benoît has reduced the percentage of oak aging for the wines and now matches each elevage regime to suit the Cru and the vintage. The Chablis and Petit Chablis are vinified entirely in vats while the Premier and Grand Cru are partially aged in barrel. 
The wines of this immaculate domaine offer a concentrated, powerful Chablis displaying the personalities of their various Crus with crystal clear clarity. In France the Droin Chablis range is considered to be the finest after Raveneau and Dauvissat. These are some of the very best wines being produced in Chablis today. These are highly sought after and are an absolute must buy for any serious Chablis drinker.