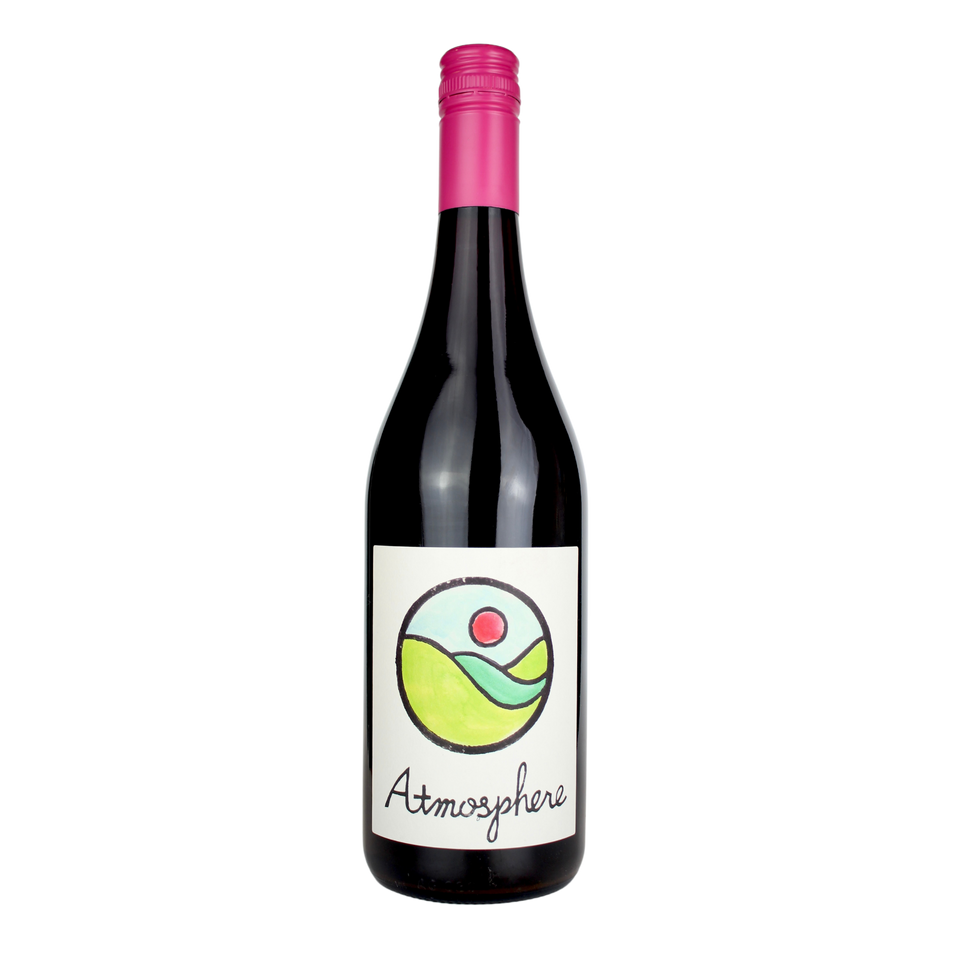 2021 Les Fruits Atmosphere
12252
WINEMAKER: Tim Stock
REGION: Adelaide Hills, SA
VARIETAL: Pinot Noir
VITICULTURE: Organic/Biodynamic
"A fortunate parcel of 2 tonnes of 114 and 115 clones from the Anderson vineyard high up on the first ridge of the Hills at Ashton. The mainly east facing amphitheatre is protected just enough from the weather than butts the front of the hills just hundreds of metres away, but the high altitude ensures a vibrant red fruited expression. Strangely, for me, 100% destemmed in my largest 2500l jarrah fermenter.
Lightly cloudy cherry red. Pretty fragrant nose with peony florals, fresh raspberry and dried strawberry plus a little earthy spice. Sour red fruits burst forward with elevated acidity driving the tartness thank to a little VA adding a touch of cherry pickle juice to those already vibrant red fruit flavours. Tannins are present but fairly background to the acidity in structural terms. This should start to settle nicely in the bottle over the short term but will remain highly toned thanks to the abundance of acidity." - Tim Stock
Renowned importer and industry favourite Tim Stock also makes some seriously good wine. Working out of the Commune of Buttons shed in the Basket Range, Tim strives to produce savoury, terroir-driven wines that speak of place.