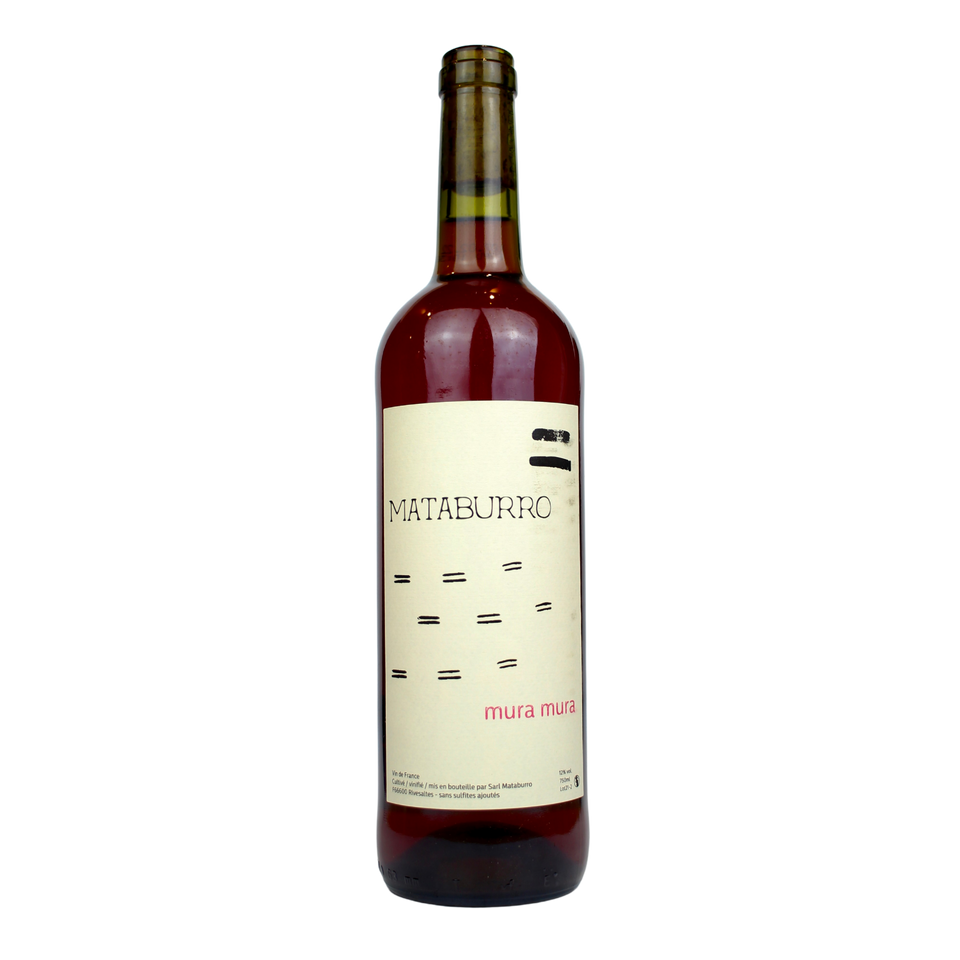 2021 Mataburro Mura Mura
13125
WINEMAKER: Laurent Roger & Melissa Ingrand
REGION: Roussillon, FR
VARIETAL: Merlot, Grenache, Muscat à Petit Grains
VITICULTURE: Organic/Biodynamic
"Mura Mura, a name is inspired in part by Melissa's Madagascan heritage (it means slowly, slowly), but we discovered later they are also aware that the name has a connection to Australia's dreamtime, being an important part of the stories of the Diyari people who inhabit an area to the East of Lake Eyre.
The 2021 vintage, a rosé, is a blend predominantly of Merlot, with about 5% each Grenache and Muscat à Petit Grains.
The Merlot, Grenache and Muscat à Petit Grains had one night of maceration prior to pressing thus leading to a light coloured rose of particular charm. When we first tasted the 2021 vintage we were delighted with the lightness, freshness and long-lasting flavour exhibited by this wine." - Living Wines
Mataburro is a small domaine established in Roussillon by rising stars Laurent Roger & Melissa Ingrand. Laurent worked for several years at the venerable Paris bar à vin Le Verre Volé and after that returned to Roussillon to work directly with Alain Castex, then of Le Casot des Mailloles. Towards the end of 2017, armed with what he had learned from Castex, he and Melissa took over the remaining three hectare vineyard from his father, swiftly converting to organics and biodynamics. Alain Castex taught Laurent the importance of the soil. He also had this concept reinforced by Tom Lubbe and Axel Prüfer.