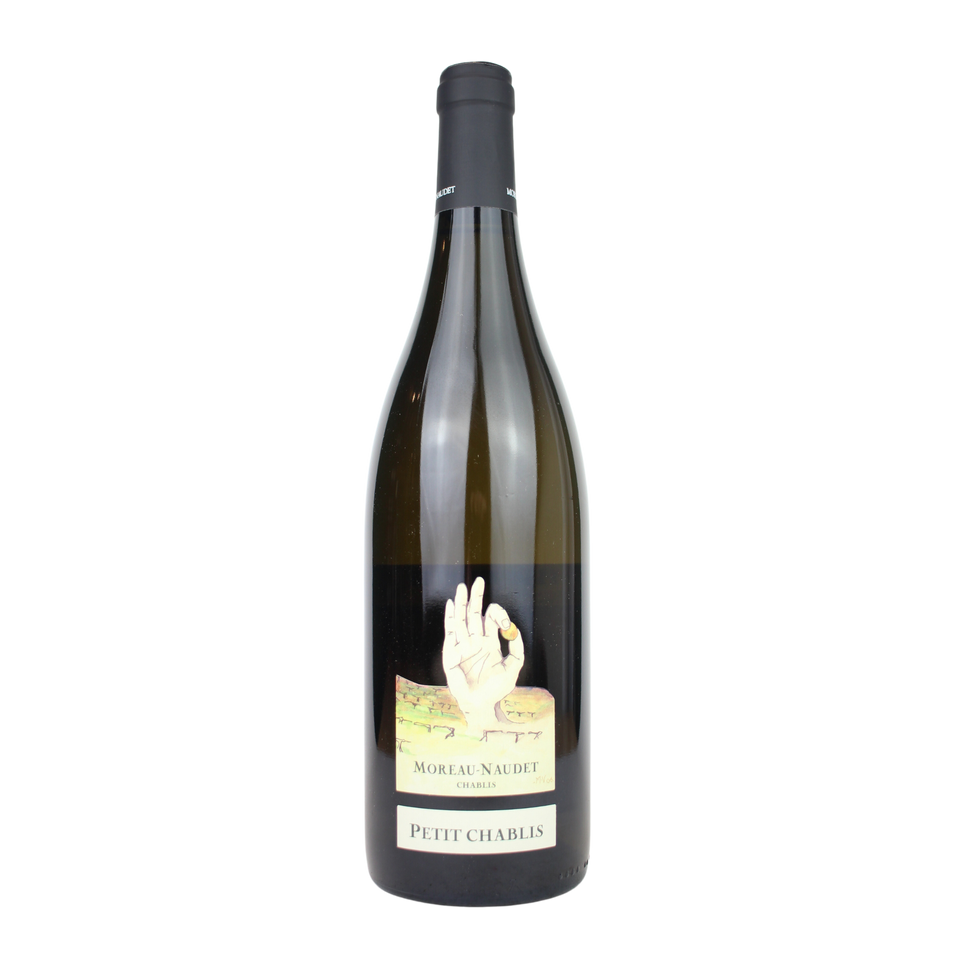 2021 Moreau-Naudet Petit Chablis
14278
WINEMAKER: Virginie Moreau-Naudet
REGION: Burgundy, FR
VARIETAL: Chardonnay
VITICULTURE: Organic/Biodynamic
Moreau's Petit Chablis comes from a single 2.5-hectare site in Beine, just outside Chablis on the way to Auxerre. It has a southwest orientation and lies on Kimmeridgian soils (as opposed to the higher Portlandian soils on which most Petit is grown). Half of the plot is home to 25- to 30-year-old vines, while the other half is somewhat older at 45 to 50 years old. Naturally fermented, this wine is vinified in large vats of 32 to 100 hectolitres.
This really has some gravitas and charisma for a Petit Chablis. The nose is a brew of youthful vivacity, its freshness and elegance tinged with lime and lemon curd. It has thirst-quenching acidity balanced by a textured mid-palate, delivering a delicious wave of lip-smacking yellow apple, beeswax and white honey flavour. The tangy finish shimmers with a stony undertone and chalky freshness.
The late Stéphane Moreau was a devotee of Vincent Dauvissat, Didier Dagueneau (who helped him design his idiosyncratic labels), and Nadi Foucault (Clos Rougeard) and offered us basically everything we searched for in quality growers of white Burgundy, starting with a remarkable patrimony of old vines (many parcels 50+ years) in superb terroirs (including Forêts!). Here was a talent that had turned his family Domaine around by reintroducing the old, pre-industrial growing methods to make something truly distinctive and extraordinary.
These are not your brittle, simple 'Chablis-by-numbers' wines where acidity is often confused as minerality. Here, the style is borne by low yields and ripe fruit and that crunchy, citric, acid tang of generic Chablis finds itself replaced by an intense, mineral freshness interwoven through pulpy and sexy fruit. We recognise the personality of these wines. We see it in all of the finest, artisanal Burgundy. This makes sense – Moreau's methods–which include ploughing, organic viticulture, hand harvesting, whole berry pressing, natural yeast fermentation, natural settling and long, slow élevage in large oak–sound identical to the best growers of the Côte de Beaune. Low sulphur is another key to understanding the wines. It's all very un-Chablis.