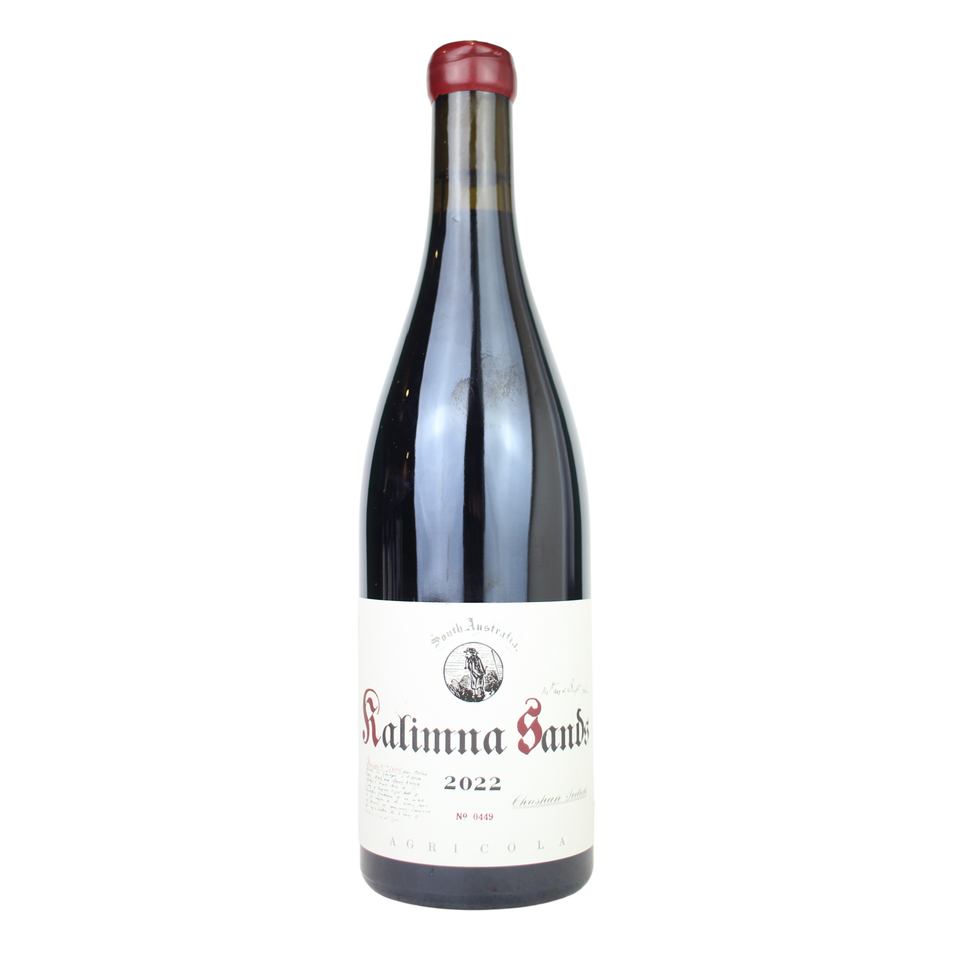 2022 Agricola Kalimna Sands Shiraz
14162
WINEMAKER: Callum Powell
REGION: Barossa Valley, SA
VARIETAL: Shiraz
VITICULTURE: Organic
Asbroek 'Ancient' circa 1864 vines.
To say Callum Powell grew up around wine is an understatement. His first memory is when he was three years old, chasing mice around the small shed where his parents used to make wines for a little start-up called Torbreck. If the Powell last name sounds familiar, it's because Callum is the son of Dave Powell, the larger-than-life personality who launched and used to own Torbreck. Callum was raised on that brand. He saw it from its infancy to its days of international acclaim and worked many of those vintages as they grew from 10 tons to 1500 in the span of 15 years.
After spending the first year out of high school working for the family business, Callum saved up enough money to do some classic Aussie hemisphere hopping. First stop: Jean-Louis Chave, a family friend in the Rhône Valley. "All of a sudden everything's just this ridiculous slope and you can't get a tractor up there. And you're up at five, six in the morning with a backpack spraying sulfur and it's very, very hard work," he remembers. Besides the twisted ankles walking up those sloped vineyards, Callum has a distinct memory of learning about provenance, and the care that Jean-Louis took to "carry the weight of Hermitage on his shoulders." 
Callum took that ethos with him back to the Barossa and spent a few years working for folks who worked with those same principles: Tyrrell's, Paul Osicka, Jasper Hill, and Wild Duck Creek. He eventually went back into business with his dad under the Powell & Son label for about five years and made wine from a handful of ex-Torbreck sites. That ended in 2018 when Callum decided to leave Powell & Son and go it alone.