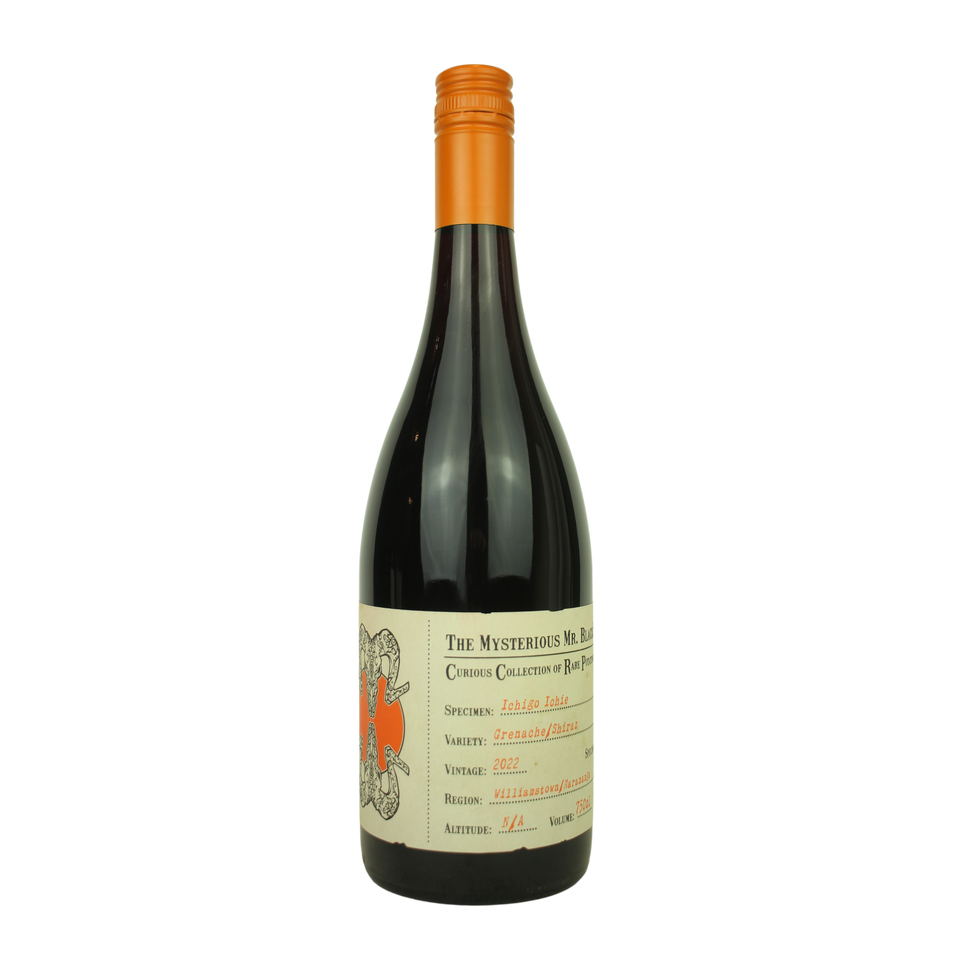 2022 The Mysterious Mr Black Ichigo Ichie
15217
WINEMAKER: Charlie Black
REGION: Barossa Valley, SA
VARIETY: Grenache, Shiraz
VITICULTURE: Sustainable
Ichi-go ichi-e – "one time, one meeting" is a Japanese four-character idiom that describes a cultural concept of treasuring the unrepeatable nature of a moment. The term has been translated as "for this time only", and "once in a lifetime". The term reminds people to cherish any gathering that they may take part in, citing the fact that any moment in life cannot be repeated; even when the same group of people get together in the same place again, a particular gathering will never be replicated, and thus each moment is always a once-in-a-lifetime experience.
This once only wine is created by facilitating the fermentation of whole bunches of Southern Barossa Grenache and Western Barossa early pick Shiraz. One barrel of each was produced and then blended together at bottling. Both parcels were basket pressed and gravity fed into seasoned hogs head barrels before spending 8 months of contemplation in cask.
Light and vibrant in colour offering aromas of strawberry jam and raspberries with whispers of fruity coffee beans, confectionary and spice. A crisp acidity weaves through the plethora of red fruits on the palate waltzing with the soft supple tannins and tempting the consumer to taste again.