2022 Unkel Jurassic
13998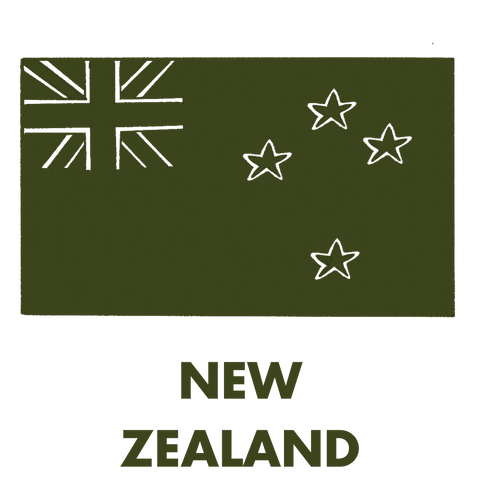 WINEMAKER: Kate & Rob Burley
REGION: Nelson, NZ
VARIETAL: Merlot, Pinot Noir, Gewürztraminer
VITICULTURE: Organic
A multi-regional blend sourced from the Burley's organically farmed, Upper Moutere Block which was complemented by parcels from the organically farmed Paritua vineyard in Hawkes Bay & from Waipara Valley, North Canterbury, also farmed organically by Hemrit Ram's Theo Coles.
Hawkes Bay Merlot (44%) was destemmed & wild fermented on skins for 5 days before being pressed, settled in tank & racked into old puncheons. Nelson Pinot Noir (41%) was mostly destemmed & wild fermented on skins for 5-7 days before being pressed & aged in old puncheons, whilst a small component was carbonic macerated for 5 days & pressed to tank. Waipara Valley Gewürztraminer (15%) was destemmed & skin fermented for 5 days before being pressed to stainless to settle & racked to old puncheons. The resulting wines were blended & settled in Spring prior to bottling. Unfined & unfiltered.
"Medium bodied red showing bright plum, black cherry and bubble gum with a savoury tomato stalk and clove spice. Soft, fleshy and luscious with supple tannin, this red is a real treat." Rob
Rob Burley found his place in the wine world after working for a number of great like-minded producers abroad but it wasn't until he moved to Australia and started to work for Bill Downie and Patrick Sullivan that the concept for Unkel Wines was born. He and his wife Kate recently returned to New Zealand in 2019 where their inspiration & devotion towards organic viticulture & heartfelt wines continues to unfurl.