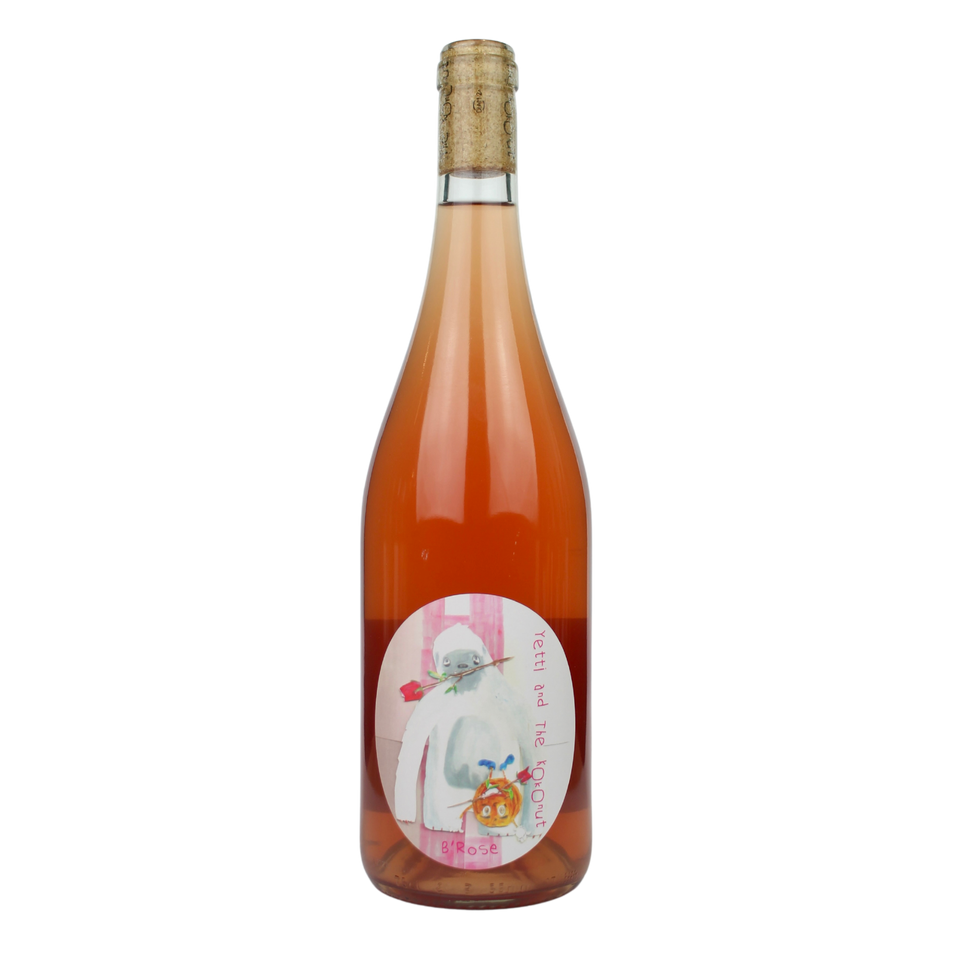 2022 Yetti and the Kokonut Brosé
13030
WINEMAKER: Dave Geyer & Koen Janssens
REGION: Regional, SA
VARIETAL: Semillon, Muscat, Pinot Blanc, Pinot Meunier, Riesling, Cabernet Franc
VITICULTURE: Organic/Biodynamic
All organic/BD. Regional blend of Semillon, Muscat, Pinot Blanc, Pinot Meunier, Riesling & Cab Franc. Fermented across 6 batches all with varied skin time. Pressed to stainless steel & mature on gross lees for 6 months prior to blending & bottling. Unfined & unfiltered.
Yetti And The Kokonut is the partnership between two friends, who also happen to be respected lo-fi leaning winemakers in their own right. David Geyer, of Barossa's Geyer Wine Co. assumes the role of Yetti, along with vineyard management duties. Koen Janssens, the Belgian winemaking import/sommelier behind Bink Wines, also goes by the name of 'Koko' to his friends.
This is a collaboration born from friendship and an inquisitive spirit. They are purposefully colourful, juicy and lip-smacking – perfect to splash around with friends. Saying that, their expertise and knowledge of lo-fi winemaking techniques like skin-contact, ceramic egg and large format maturation mean there is plenty of interest and complexity to make it a thought-provoking quaff.