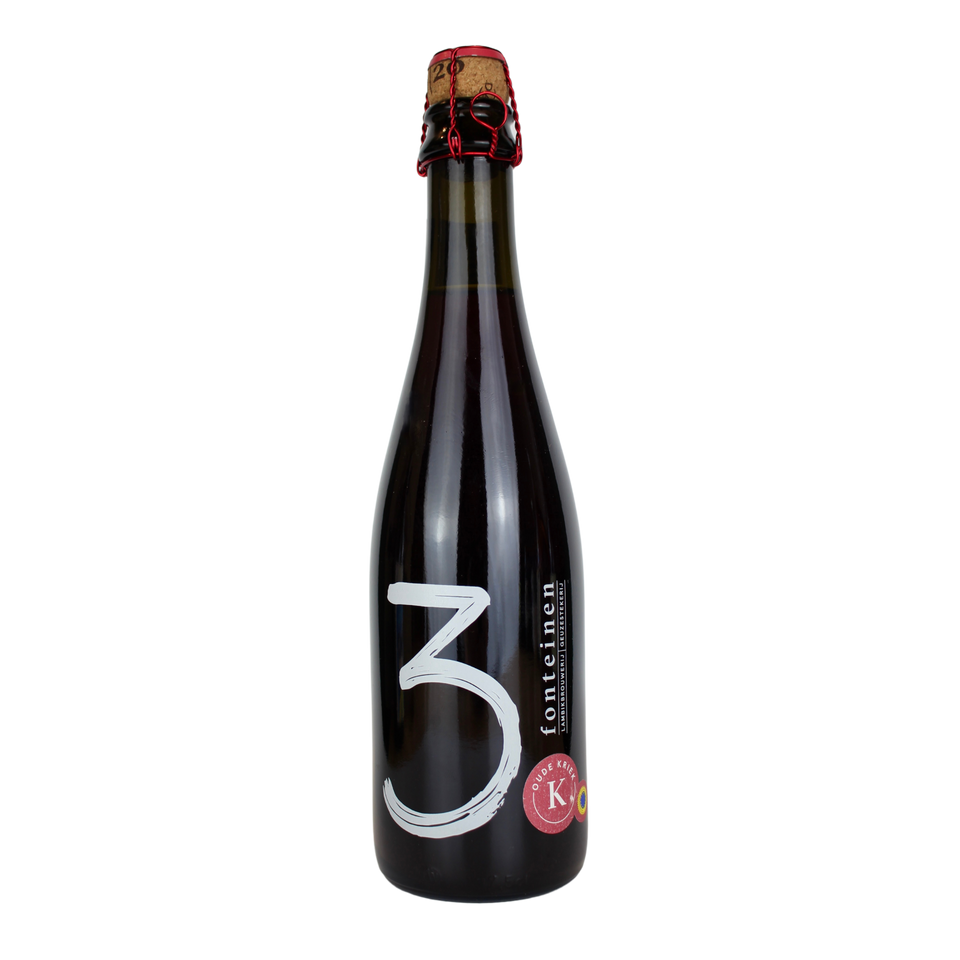 3 Fonteinen Oude Kriek (375ml)
5425007810813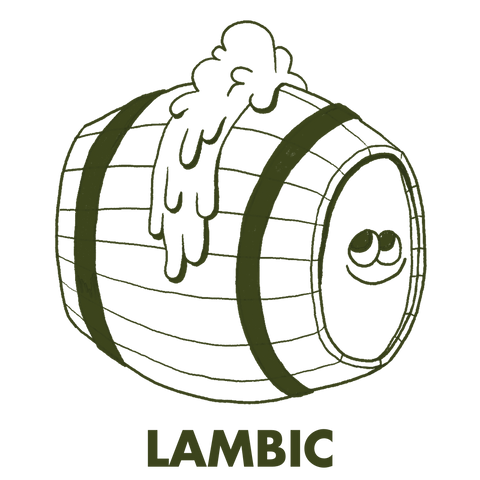 REGION: Beersel, BEL
SIZE: 375ml / ABV: 6.7%
Dating back to at least 1883, 3 Fonteinen is an iconic lambic producer with a serious cult following. The name 'three fountains' refers to the hand pumps used to serve the three types of lambic at the inn. The business was almost ruined in 2009 after a faulty thermostat resulted in 80,000 bottles of cooked lambic, many exploding, resulting in huge financial loss. We're thankful that 3 Fonteinen is still here to this day and producing some of the most highly sought after lambic in the world.
3 Fonteinen Oude Kriek is the result of macerating hand-picked whole sour cherries on young lambic for at least four months, in a proportion of one kilogram of fruit per litre of lambic. The kriek lambic is then blended again with more young lambic to obtain a minimum intensity of 35% fruit, and is bottled immediately afterwards. These bottles are then stored in our cellars for at least five months so that the kriek lambic can develop into a beautiful, traditional, and refined Oude Kriek.
With a pleasant tartness and organic notes of almond and cinnamon as it warms in the glass, 3 Fonteinen Oude Kriek, will age perfectly but may lose some of the vibrant red colours and forest fruit aromas. This unfiltered and unpasteurised lambic is all-natural with no artificial juices, syrups, or sugars added. Traditional Lambic is living, cultural heritage rooted in the Zenne valley!